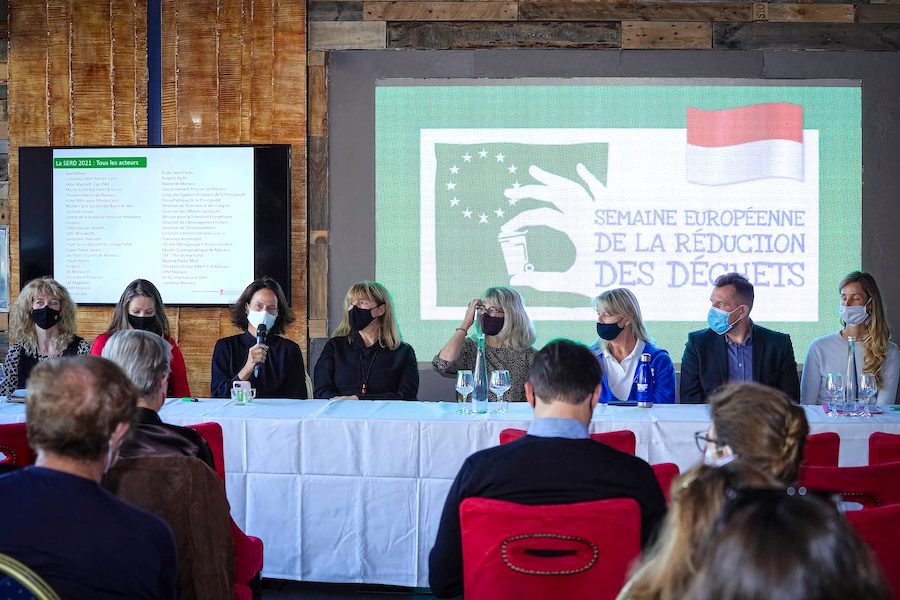 The build-up to European Week for Waste Reduction (EWWR) began on Tuesday with a conference hosted by Stars 'n' Bars, which brought together influential actors from a range of industries in the fight for waste reduction.
During the press conference, various enterprises and institutions, ranging from the Monaco Town Hall to Carrefour, outlined their plans for the week, which is designed to promote environmental policy as well as engage people from all backgrounds and fields in a discussion on the topic.
Stars 'n' Bars, the host for this conference, plays an active role in promoting environmentalism in the Principality with their own eco-friendly initiatives, as well as sharing the work of others through their social media base. Most notably, the restaurant recently received a National Energy Globe Award at COP26 for their environmental work during last year's virtual EWWR.
This year, Star 'n' Bars has released a home-made environmental video for kids in an attempt to engrain positive environmental habits in younger generations. The video, which can be found on their YouTube page, also highlights the importance of individual actions such as recycling in the fight against climate change.
Meanwhile, speakers at Tuesday's event presented their projects and goals for this year's EWWR, which will run for the third time in the Principality from 20th to 28th November. Amongst the projects is a Carrefour initiative to incentivise waste reduction through offering price reductions for clients who take-away their meals in reusable containers, while the Oceanographic Museum of Monaco will be offering a zero-waste menu.
SEE ALSO: Oceanographic Museum embraces Waste Reduction Week
The conference was also an opportunity to showcase Monaco's existing initiatives in the fight against climate change. The Monegasque Sanitation Company's electric waste disposal truck was therefore on a display: a vehicle which, as well as reducing Monaco's carbon footprint, also runs silently.
Since the first edition of the EWWR in Monaco in 2019, the event has grown in popularity, despite Covid restrictions that meant last year's event was held virtually. This year, with the re-introduction of in-person events and conferences, it is hoped that interest will increase further, and that more and more people will engage in the discussion on environmentalism.
Photo source: Stephane Dana, Government Communication Department