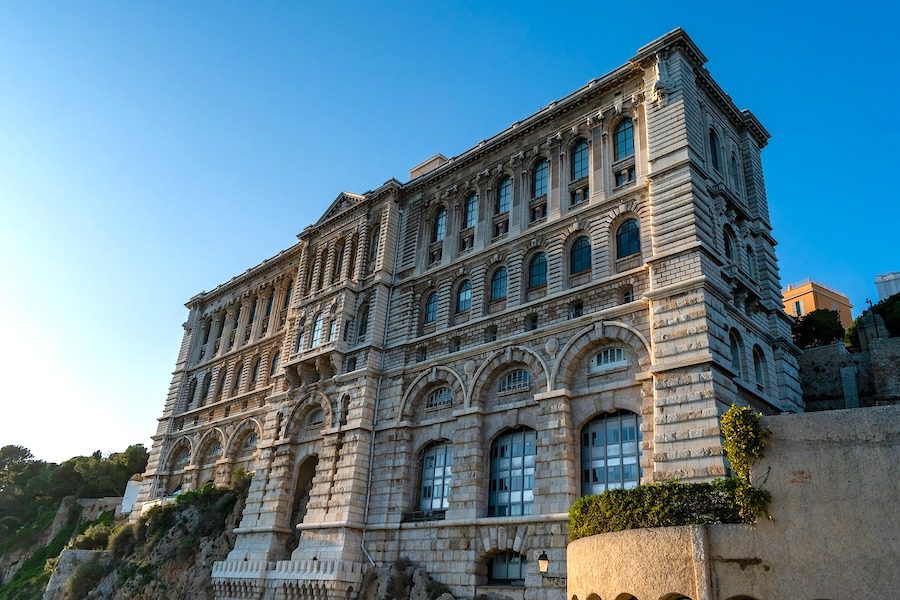 The Oceanographic Museum, as part of a larger country-wide awareness campaign, is celebrating European Waste Reduction Week with three events centred around the "three-Rs" – reduce, reuse, recycle.
European Waste Reduction Week (EWWR) is taking place from 20th to 28th November and the theme of this year's campaign is 'Circular Communities', inviting volunteer countries to take part in awareness-raising actions promoting the sustainable management of resources and waste.
Monaco is clearly on board, and the Oceanographic Museum has leapt in with both feet, organising three events on the precepts of the movement: reduce, reuse, recycle.
Under the "reduce" heading, they are hosting a 'One Day, One Chef, One Anti-waste recipe' event. Running from 22nd to 26th November from 11am to 1:30pm, five well-known chefs from Monaco will offer visitors a menu using only zero waste recipes.
On Monday 22nd November, Pastry Chef Patrick Mesiano, from the Hôtel Métropole Monte-Carlo, will produce an exquisite brioche perdue du verger, a take on pain perdue and an excellent way to use brioche that's a bit past its freshest.
Chef Marcel Ravin, Executive Chef of the Monte-Carlo Bay Hotel and Resort, will be offering up a delicious citrus fruit and day old bread recipe on Tuesday 23rd November, another brilliant way to use up bread.
On Wednesday 24th November, Chef Jean Laurent Basile from Thermes Marins Monte-Carlo will make a tangy pumpkin tart with roasted seeds, a perfect use of this seasonal gourd.
Chef Sylvain Etiévant of the Riviera Marriott Hotel La Porte de Monaco in Cap d'Ail has come up with a creation that he's hilariously calling the 'beard of the left behind' on Thursday 25th November. For the name alone, it's worth the trip.
Finally, on Friday 26th November, Monaco City Hall's own Chef Julien Baldacchino will have a mouth-watering tartlet stuffed with sardines and clementine marmalade on the menu.
To top it off, the snacks will be presented using ingenious edible cutlery and drinks served in edible cups, showing incredible dedication to the cause. Sugar and condiments will be served in bulk, the old-fashioned way, and napkins will be made from cellulose recycled from food cartons.
The events are free and included in the price of admission thanks to support of partner organisations and volunteers from CFM Indosuez Wealth Management and the Association of Friends of the Oceanographic Museum of Monaco (AAMOM).
Next up is "reuse". For the second time, the Oceanographic Museum is organising a clothes collection from their staff, as well as from those from Monaco Explorations and CFM Indosuez Wealth Management to benefit Les Semeurs d'Espoir, a local association that collects and distributes gently worn items of clothing. The clothes will be distributed to the needy between Nice and Menton from 22nd to 28th November.
Last but not least is "recycle". On Wednesday 24th November and Saturday 27th November, young people aged six to 14 are invited to take up the 'Super Sorter Challenge'. Several receptacles and types of waste will be placed at the entry to the Oceanographic Museum where clever kids can practice sorting and learn good recycling practices. Each Super Sorter will be given their own diploma and free entry to the museum.
Since 2019, under the coordination of the Monegasque government, European Waste Reduction Week has brought together many entities in the Principality looking to act for a more sustainable future. Those who involve themselves include institutions, schools, companies, associations, and even private citizens.
Worldwide, the EWWR has drawn support from 33 nations, with 38 coordinators equalling 10,695 actions since 2020.
Photo source: Pixabay