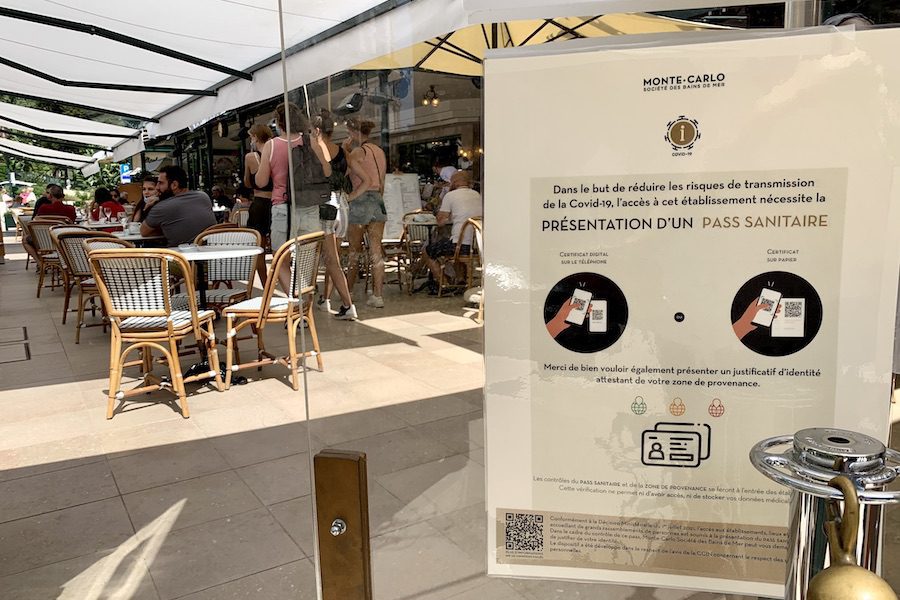 The mandatory health pass has been extended in Monaco until at least 25th February 2022, the government announced on Thursday.
"Given the health situation, HSH Prince Albert II decided to extend and strengthen the use of the sanitary pass until … the end of the February holidays," said the government in a statement. "These decisions follow the proposals of his government established in consultation with the National Council."
It means that the use of the health pass, or any equivalent proof to verify someone's vaccine status, a negative test, or recovery from the virus, is still necessary for anyone wishing to access the terraces of restaurants and bars. As of 1st December, this obligation will be extended to young people aged 16 to 18 years.
Meanwhile, the number of people allowed in public venues has been reduced from 1,000 to 300 people. This concerns, in particular, the Opera, the Princess Grace Theatre and the Grimaldi Forum.
"The strengthening of these sanitary measures follows the general degradation of the health situation in Europe while the winter period is more conducive to the circulation of the virus," said the government.
In the Principality of Monaco, the number of Covid-19 infections has also been steadily rising. The government is therefore encouraging every member of the population who is eligible for the vaccination to have the shot, for the protection of themselves and others.
"For the pandemic to be defeated and for life to return to normal, the vast majority of residents and people working in Monaco must be vaccinated," stated the government.
In an effort to keep circulation down, free Covid tests are currently available without prescription at the Auditorium Rainier III until 14th November. Anyone who travelled outside the Principality during the school holidays is encouraged to get tested.
The government has not ruled out further tightening restrictions if the health situation continues to deteriorate.
Photo by Monaco Life