Princess Charlene has finally been reunited in Monaco with her husband Prince Albert and children Prince Jacques and Princess Gabriella, after being held-up in South Africa due to medical issues.
The 43-year-old Princess of Monaco touched down at Nice airport in a Palace jet on Monday morning after a 10-hour flight from South Africa. But she wasn't alone. By her side was a new member of the Princely family – a Rhodesian Ridgeback called Khan.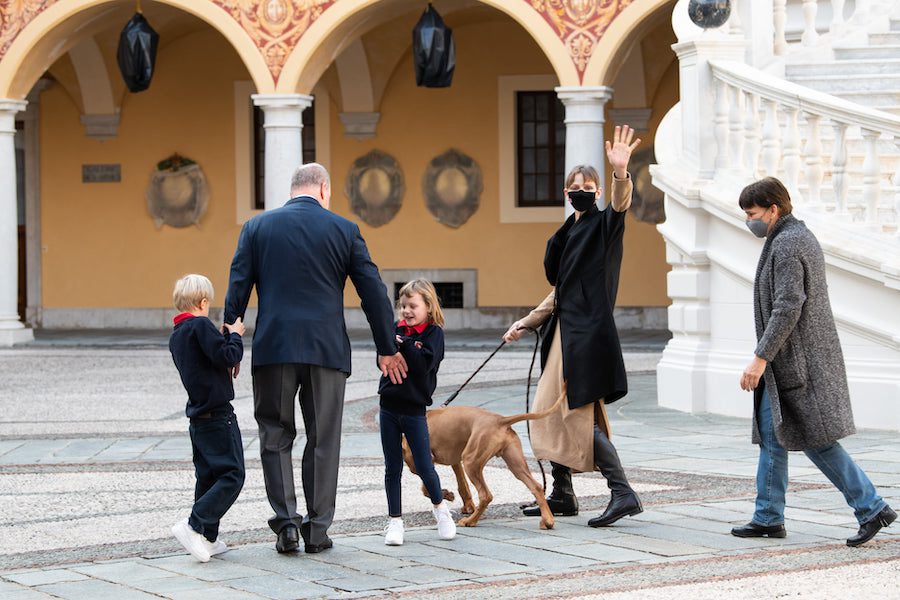 Pictures taken by local media Monaco Matin show an exuberant set of twins and a very happy husband embracing the Princess in the Palace Square. Khan also appears to get quite a welcome.
Princess Charlene has been in her native South Africa since March this year after contracting a serious sinus infection which made her unable to travel. While her imminent return was recently revealed by Prince Albert, the arrival of Princess Charlene on Monday morning was an unexpected surprise for Monaco.
The Princess is now expected to accompany her husband to Dubai on 13th November to visit the Monaco 360° Pavilion at the World Expo, before returning to the Principality for National Day celebrations on 19th November, a day which will undoubtedly hold special significance as the Principality celebrates the return of their princess.
Photo by Eric Mathon, Prince's Palace