Nice airport is earmarked for one of the world's first vertiports for electric flying taxis, due to be created within the next three years by Urban Blue.
Urban Blue, launched this week, is a company that has been set up by Aeroporti di Roma, Aeroporto di Venezia, Aéroports de la Côte d'Azur and Aeroporto Guglielmo Marconi di Bologna to build and manage infrastructure for flying taxis.
The infrastructure, also known as vertiports, will be used to deploy battery-powered aircraft that can take off and land vertically, offering a new way for travellers to beat traffic and hop between cities.
In addition to Italy and France, the company is seeking new industrial, technological and financial partnerships for the gradual expansion of Urban Blue in different cities.
Urban Blue will handle the study, design, build and infrastructure management of the vertiports, essential for the vertical take-off (e-VTOL) of electric planes.
"Urban Air Mobility represents a stimulating challenge, capable of mobilising new resources and skills and projecting us into a future of innovative and sustainable mobility," said Nazareno Ventola, General Manager of Bologna airport.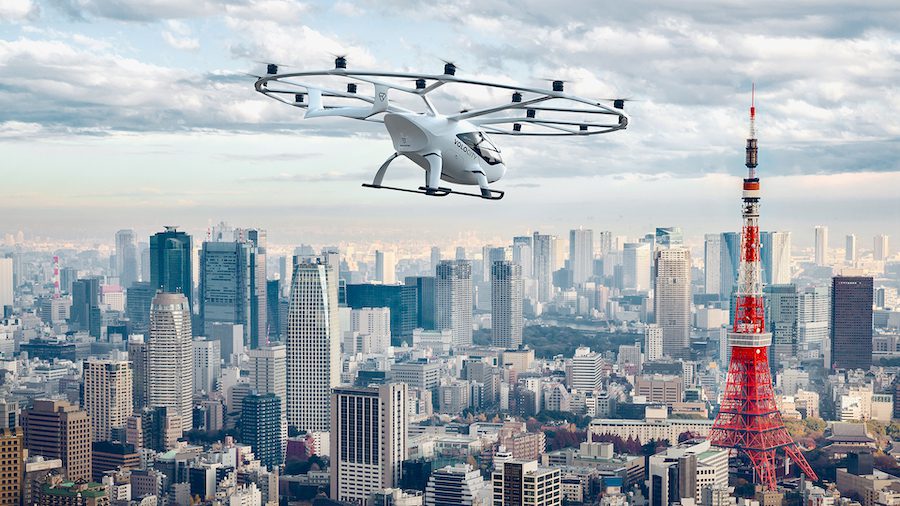 The UAM sector is growing strongly, with a market value for Europe estimated at more than €4 billion by 2030.
The initial network of vertiports, scheduled for 2024, will include Rome, Nice and Venice, areas with strong commercial potential as well as favourable weather conditions and flat or coastal environments, which increase the e-VTOL aircraft operability.
"As a laboratory for the airport of tomorrow and the leading French airport group with a neutral carbon footprint, Aéroports de la Côte d'Azur aims to amplify the effects of the energy transition of air transport and to anticipate new uses," said Franck Goldnadel, General Manager of Aéroports de la Côte d'Azur. "As the manager of airports located in a landlocked territory, between sea and mountains, at the heart of urban areas, but also industrial areas, the group anticipates the spread of this new form of mobility in the short term. This is why participating in the creation and development of Urban Blue is not only part of our strategy, but also of our convictions in terms of sustainable mobility."
Urban Blue will partner with German flying taxi startup Volocopter and will be supported by investment fund EDF Invest, a shareholder of Aeroports de la Cote d'Azur.
"We have repeatedly shown the world that our planes can fly. But Urban Air Mobility can only function within a suitable ecosystem," said Christian Bauer, Head of Customer Service at Volocopter. "A renowned infrastructure partner like Aeroporti di Roma creating a company like Urban Blue that will build vertiports, take-off and landing infrastructure, plays a vital role in bringing electric air mobility into cities."
On Wednesday, a Volocopter, a battery-powered passenger aircraft, will be presented at Rome's Fiumicino airport.
Photo source: Velocopter