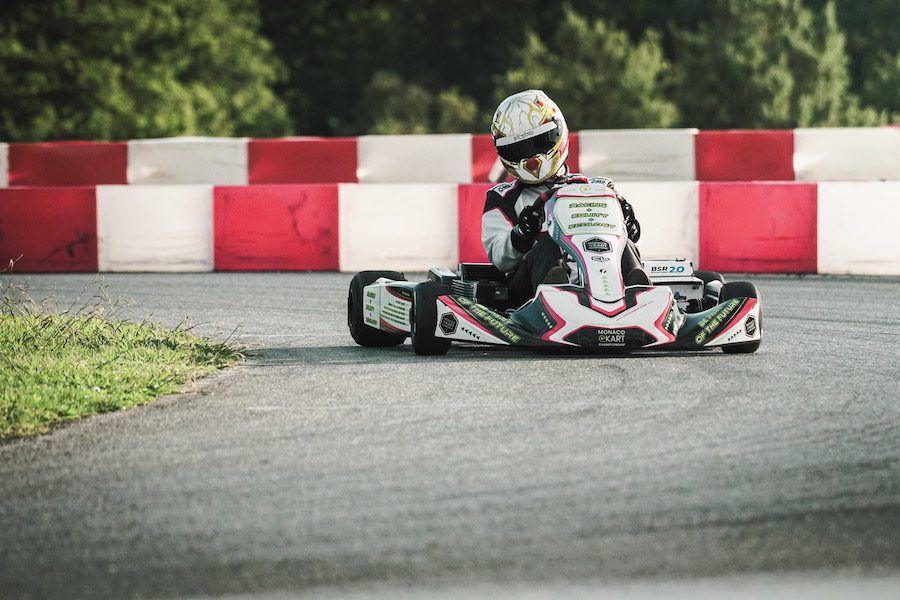 Formula 1 hotshot Charles Leclerc is backing fellow Monegasque racer Clivio Piccione in a new eco-friendly electric karting championship for up-and-coming racing talent.
The Monaco eKart Championship has gone from concept to reality as fast as a Ferrari goes from zero to 60.
Former race car driver Clivio Piccione, who has run an electric kart track in Monaco for the past decade, along with his collaborators, had a vision of widening the scope and visibility of the all-electric kart to a larger audience and to inspire new talent.
The idea combines a competition aspect with social education via the environmental aspect. This race would be the first 100% electric kart championship ever to be held and could pave the way for bigger interlinked events. It is planned to launch in Monaco by August 2022.
The competition is not gender-specific and the focus is on the racers, not the equipment, allowing talented drivers from all income ranges to participate equally with the same karts provided by the event.
The partnership with Charles Leclerc came about through the Ferrari driver's love of karting. He started his career in this milieu and still finds great pleasure in participating. Piccione says the link to both the Principality and to the sport is an important one, commenting to Monaco Matin, "We want to play the Monaco card 100% with this partnership with Charles Leclerc. This brand will ensure the entire championship with the same engines, settings and tires for all competitors."
The races will be held in four categories, starting with EK4 Baby aimed at budding racers aged five to seven in 4kw karts. Next up will be the seven to 11-year-olds in the EK3 Mini/Cadet class racing in 7kw karts, followed by the EK2 Junior's aged 11 to 14 in 18kw karts. Finally, there is the 25kw kart racers, the over 14's, in the EK1 Senior class.
Naturally, great racing and learning how to be a gracious competitor are a huge part of the concept, but equally so is the educational aspect with regard to the ecological impact, in line with the philosophy of the Principality.
"We want to train and educate young people in the practice of electric karting in relation to this new mode of consumption. We want to establish these strong values ​​of daily life," said Piccione.
There are six championship races scheduled for 2022. Three will be in the Principality, one in Menton, one in Nice, one in Menton, aand one in Italy.
Race organisers will be talent scouting in all categories, save the EK4's, starting next month and one lucky driver will be given total financial aid.
Winners of the championship will be given sponsorship for the following season, adding an extra sweetener to the pot.
In total, €147,000 will be up for grabs for three winners.
Photo by Julien Pradas / JP Photography