Prince Albert joined in the 75th anniversary celebrations of Rampoldi on the weekend, one of the Principality's oldest restaurants and "a part of Monaco's history".
For three quarters of a century, Rampoldi has been an emblem of Monte-Carlo's fascinating lifestyle, welcoming the Princely family and Monegasque personalities into its warm embrace.
Since 2016, Chef Antonio Salvatore has been at the helm, keeping this Monegasque institution on its path of producing fresh, Italian cuisine using iconic produce from southern Italy and scents of the Mediterranean.
On Saturday 16th October, guests were invited to celebrate the important milestone with Chef Salvatore and his team. The gold-speckled champagne flowed as the chef welcomed Prince Albert to the celebration, presenting him with a copy of the Rampoldi book published in commemoration of the restaurant's 75 years.
Prince Albert thanked the crowd for "celebrating this wonderful place that is a part of Monaco's history."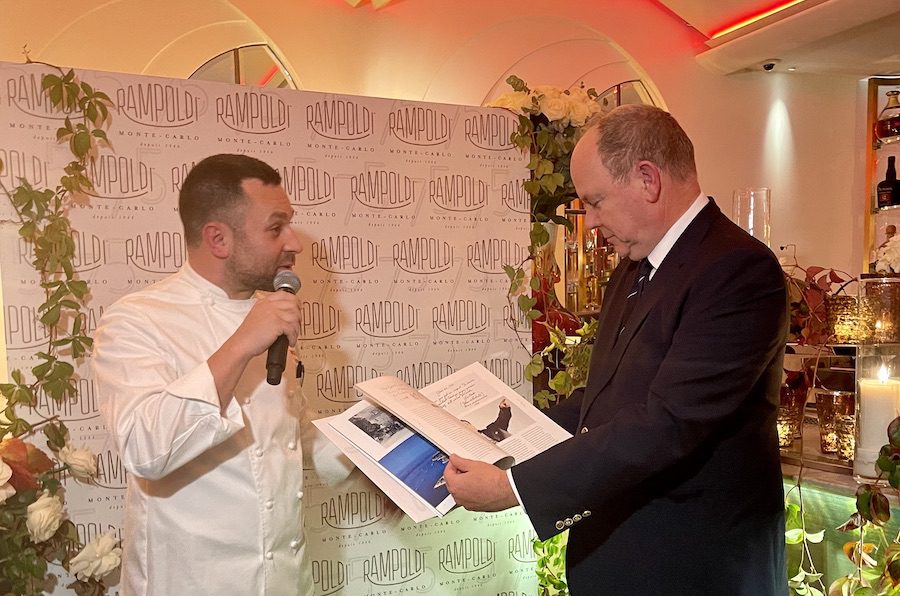 With its Carrara marble, Murano lighting, crystal chandeliers and mirrored arches, Rampoldi has "just the right amount of Monegasque bling-bling", according to the coveted Michelin Guide.
In 2021, La Table d'Antonio Salvatore, located underneath Rampoldi, was awarded its first Michelin star just a year after opening, marking a new chapter in the restaurant's history.
Top photo by Monaco Life