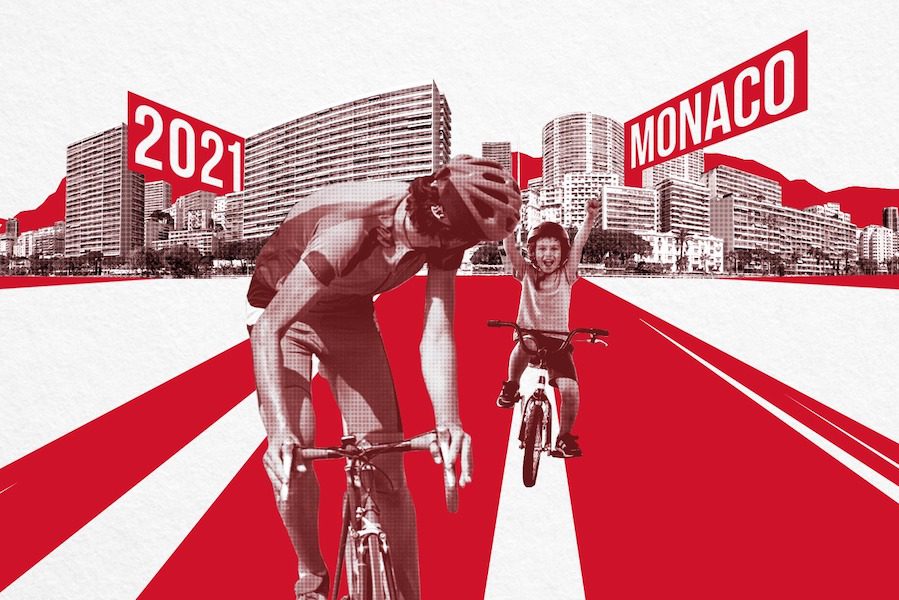 A plethora of World Tour cyclists have been enlisted to take part in a new charity cycling event, called Monaco BeKing, taking place next month in support of the Michele Scarponi Onlus Foundation and the Princess Charlene of Monaco Foundation.
Touted as "a show dedicated to sports enthusiasts, bike lovers and especially families and children: a unique sporting event, which aims to involve the local community with a dynamic and fun-filled program of activities", the event on 28th November aims to be a day filled not only with sport, but also awareness on issues such as soft mobility and road safety.
Pro cycling stars Matteo Trentin and Claudia Morandini have teamed up with AWE Sports to create this event with the proceeds going to the Michele Scarponi Onlus Foundation and the Princess Charlene of Monaco Foundation.
In addition to the husband-and-wife Trentin-Morandini team, well- known riders such as Sonny Colbrelli, Elia Viviani, Tadej Pogačar, Primož Roglič, Philippe Gilbert, Tim Wellens, Michael Valgren, Elena Cecchini, Luke Rowe, Matej Mohorič, Lizzie Deignan, and Pater Sagan, the Ambassador of the Princess Charlene Foundation, are set to join in.
Along with the criterium race, there will be a closed road circuit with a Pre/Am race and a chance for the public to join in and ride the route with the stars. There will also be educational road safety events for kids and families and an auction made up of donations from the pro riders and the organisation.
The event will feature a Pro-Am charity race in the morning where a pro will be paired up with an ambassador from the Princess Charlene Foundation and two members of the public. The cost of the spots is €3,000 and the event will see 15 teams in all taking part.
The criterium will be followed by road safety education talks and time to remember road racer Michele Scarponi, who was killed in a training accident near his home in Italy in 2017.
Monaco is home to a host of professional cyclists, over 40 at last count, who take advantage of the varied terrain and mild weather, making it an ideal training spot year-round.
"There are a lot of good riders living in Monaco and during the pandemic, my wife and I came up with this idea. We wanted to do a race that related to the fans and gave something back," Trentin told Cyclingnews.com.
"Whoever you are, we want you to come to the event, bring your bike, and have a good time. The roads for the circuit will be closed from 9am to 5pm. There will be no traffic and riding on the circuit is for everyone. We want to then teach the kids about safety and biking in the real world. A lot of kids aren't prepared so we want to help them and their families."
For more information, visit the Monaco BeKing website at https://www.bekingevents.com/