As head of the world's most prestigious yacht show, Gaëlle Tallarida had something even more challenging to overcome this year than a worldwide pandemic – the high expectations of exhibitors.
For 11 years, Gaëlle Tallarida has been the General Director of the world's most prestigious yacht event, the Monaco Yacht Show (MYS). With her team of 17 in Monaco, Tallarida works tirelessly throughout the year to deliver a show which has grown exponentially since its inception three decades ago.
But never has there been a more challenging year than this one. On the back of a cancelled MYS in 2020 due to the Covid pandemic, organisers promised to come back not necessarily bigger, but definitely better.
"Covid and the cancellation of last year was an opportunity for us and the industry to work together on what could be changed to make the show more efficient," Gaëlle Tallarida tells Monaco Life. "The brokers and the shipyards really wanted to focus on private clients, and our goal is always to attract more owners and potential owners for yachts and charterers, but we also have a lot of B2B at the show which is an important element, so we had to make that more efficient too."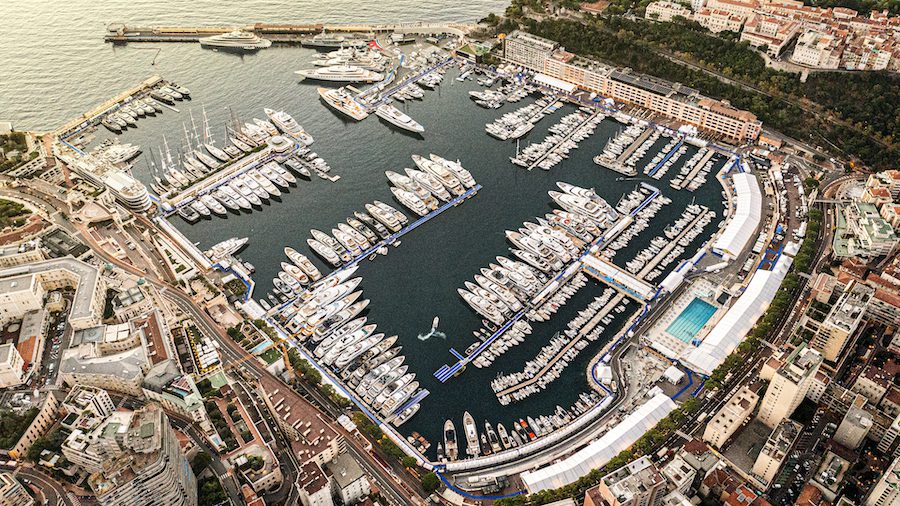 The result was a yacht show with clearly defined exhibition areas designed to improve the visitor's experience. A new sailing yacht area featured 12 large sailing yachts, while the new Yacht Design and Innovation Hub offered visitors a better understanding of the construction process and a look into the future of superyacht design. It was also an opportunity for potential clients to meet with the experts who would design their future yacht.
In the end, the show attracted 440 exhibitors and 101 superyachts, half of which were launched in 2020 and 2021, reaching an estimated total worth of €3.6 billion. Featured yachts included 37 new launches and 14 superyachts measuring over 70m in length.​​​​​​​
"Personally, I am very happy with the show this year," says the general director. "It has been really challenging because of Covid, and there was a particularly difficult moment in Spring when it came time for exhibitors to book spaces. Some wanted our guarantee that the show would definitely go ahead, something we could not give, so we had a very hectic summer finalising everything for the show. But in the end, it was very positive, and even if everyone was wearing a mask, we saw happy people, happy eyes behind those masks."
Monaco was the first major international yacht show since the pandemic began, an opportunity to gather together industry professionals amidst a surprisingly booming market.
And while a change in ticketing system this year and increase in price meant less visitors dockside, that is exactly what the organisers had hoped for.
"The problem we had in the past, is we have been a victim of our success," says the general director. "There were too many people coming to the show, even though it is not a general interest show. But this year, we had 19,000 visitors compared to 31,000 in 2019. Exhibitors said there were less people this year, but more serious leads, which is what they asked for."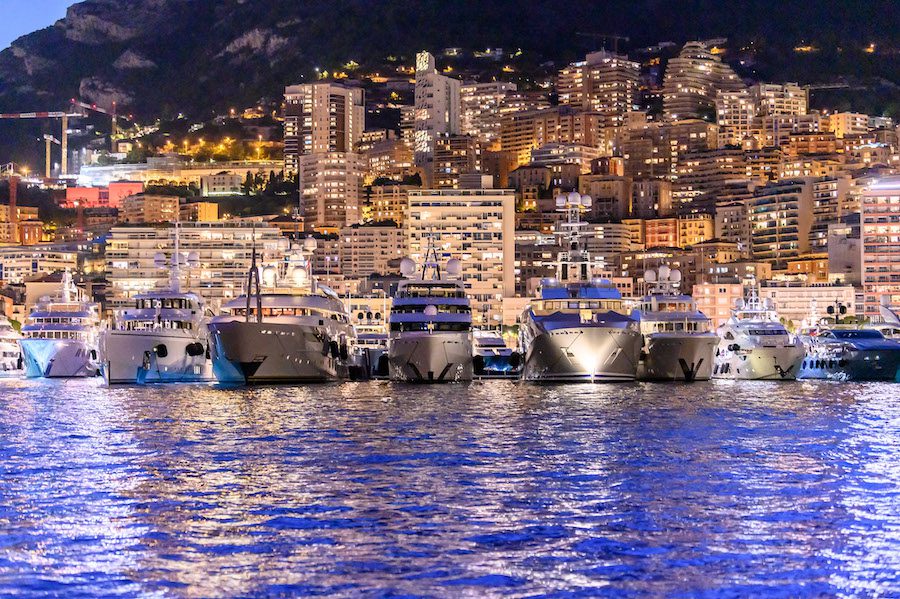 Yacht owners, future yacht buyers and charterers were also afforded more VIP treatment, as requested by the industry. With their anonymous, invitation-only tickets they were given exclusive access to the Dockside Area on day one of the show, free to discover the yachts and tenders, meet with designers, brokers and shipyards without the crowds. Throughout the show, they were also able to skip the queues at the general entrances and be welcomed in designated lounge areas, contributing to the overall experience for these important clients.
All eyes were on Monaco for those four days in September, not least because of the multitude of jaw-dropping superyachts filling the harbour. It was an opportunity for the Principality to show that business can move forward in these difficult times. The organisers of the MYS had worked extensively with the government's health department and doctors in establishing health protocols for the -day show, and while the long queues and mandatory masks garnered some criticism, most participants, says Tallarida, understood that it was necessary.
"We are proud to say that there was not a single case of Covid linked to the Monaco Yacht Show," reveals the general director. "Of all of the people tested during the show or on their way back to their country, not a single case was detected."
It is another feather in the cap of organisers, who appear to have pulled off a very successful Monaco Yacht Show in very difficult circumstances.
Click on the gallery below to see more pictures from this year's Monaco Yacht Show…