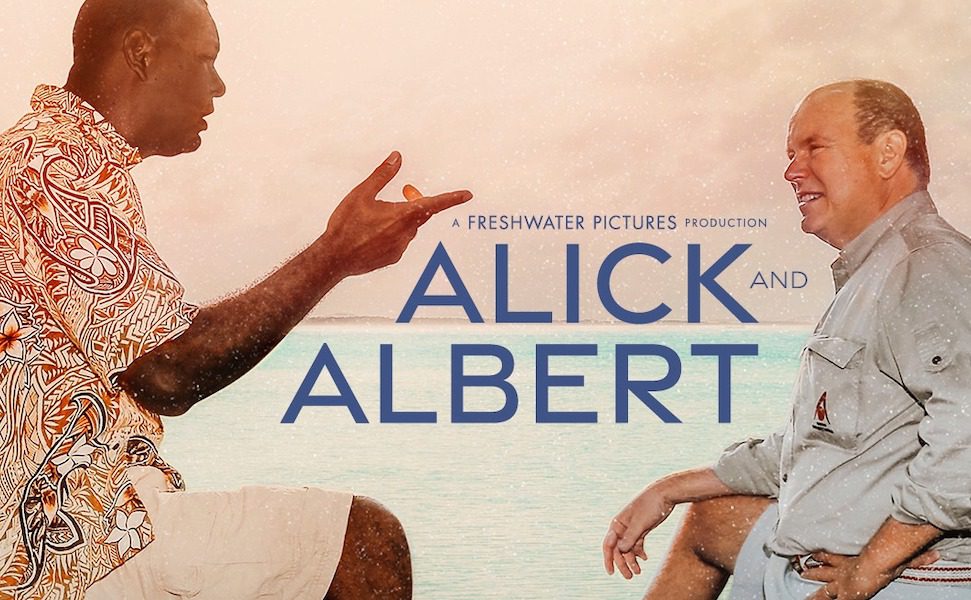 In an unlikely friendship, the Prince of Monaco and an artist from the Torres Strait have united in a captivating new documentary film to help fight climate change and protect the ocean.
The two live on opposite sides of the planet, but 'Anick and Albert', as the film is called, are both driven by their ancestor's legacies and a personal commitment to the ocean.
They met in 2016 at the Taba Naba exhibition of Aboriginal and Oceanic art at the Oceanographic Museum in Monaco, where Alick Tipoti's work was being featured. "One day, maybe you can come and visit my island," the acclaimed artist and activist said to Prince Albert at the time.
Alick and his family live on remote Badu Island in the Torres Strait, just off Queensland, Australia, and it was an invitation that the widely-travelled Prince couldn't refuse. "When I was presented with an oral invitation, I thought it was wonderful," Prince Albert reveals in the documentary.
That visit, and the power of art to connect individuals, forge friendships and initiate change, has been documented in this new feature for cinema, directed by Douglas Watkin and produced by Trish Lake of Freshwater Pictures. It will have its world premier at the Brisbane International Film Festival on 22nd October.
In a trailer, we see Prince Albert arriving on the island in a small twin engine plane. "I think the main thing is, make him fit in, make him be like one of us," says one of the women. "He is going to be a local boy, Prince Albert II."
The film includes the stories of the Badulgal people of Badu and the Monegasque people of Monaco. It highlights a way of life that is threatened with every tide. "Our water is getting warmer faster than the global warming," says a man to his community.
"It is hard to see the large sea creatures dead," says another islander. "It's not our fault."
Prince Albert said his friendship with Alick Tipoti "just flowed very naturally", adding, "this connection between art, science and nature embodied by Alick is simply remarkable."
The documentary will also be screened at the Cairns Indigenous Art Fair on 17th November and has been selected for the Asia Pacific Screen Awards, as well as the St. Tropez and Cannes Cinéphiles Cinéma des Antipodes. A Monaco showing of the documentary is yet to be communicated.
See the trailer for Alick and Albert below…
[embedded content]