Mirazur's Mauro Colagreco has conceded top spot in the World's 50 Best Restaurants to Copenhagen's Noma, with the three-starred restaurant now assuming its position in the Best of the Best category.
Mirazur in Menton was handed the coveted crown for The World's Best Restaurant in 2019, an accolade which continued into 2020 after the award was postponed due to the pandemic.
During a ceremony on Tuesday 5th October in Antwerp, the crown was given to Chef and Co-owner of Noma René Redzepi, who led 12 team members to the stage to collect the most important prize in global gastronomy.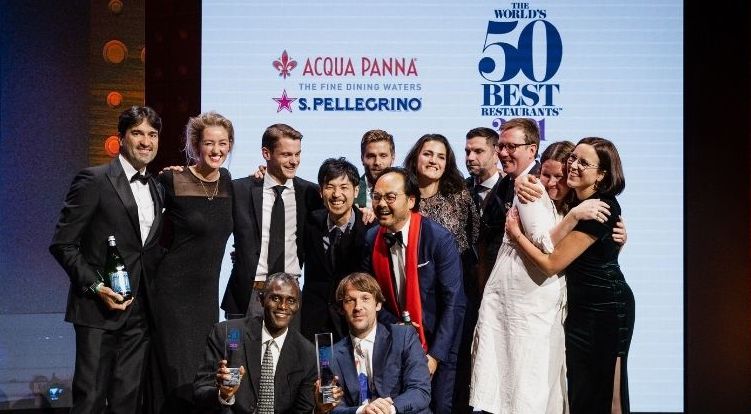 Argentinian Mauro Colagreco had steadily risen through the ranks of the World's 50 Best Restaurants list since Mirazur's debut at No. 35 in 2009.
In 2019, the year his restaurant took top spot, the rules changed to specify that top ranking restaurants could never be considered on the list again. Instead, they would celebrate their ranking in a new category, Best of the Best.
Despite holding No. 1 position in 2010, 2011, 2012 and 2014, the new iteration of Noma, sometimes referred to as Noma 2.0, was eligible for The World's 50 Best Restaurants list due to three changes from the original restaurant: its location, concept and ownership. As such, it is considered a new restaurant and this year climbed from the No. 2 position. Taking 2021's second spot is Geranium, also in Copenhagen, Denmark, and coming in third is Asador Etxebarri in Atxondo, Spain.
Only three French restaurants made the top 50 this year – all in Paris and all downgraded in the list. L'Arpege dropped from 9th to 23rd place, Septime was demoted from 15th to 24th, while Yannick Alleno's Pavillon Ledoyen went from 25th to 41st.
In addition to Mirazur in Menton, Mauro Colagreco is establishing a strong presence in the Principality with Komo and BYO Traiteur Monaco. He is also heading up two restaurants in the new Maybourne Riviera hotel, which cradles the mountainside above the Principality.
RELATED STORIES:
Photo of Mauro Colagreco source: Mirazur Facebook page