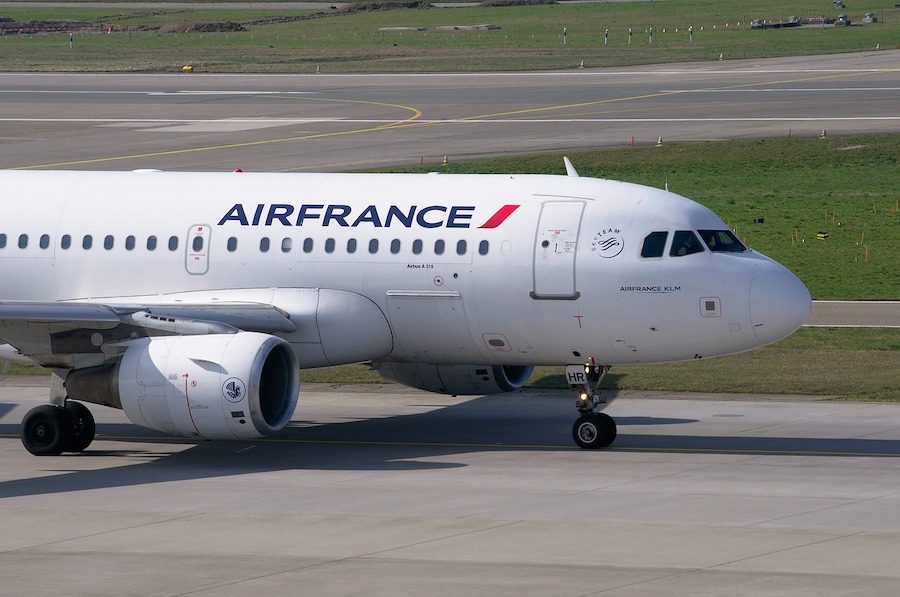 Nice airport is playing its part in the decarbonisation of air travel, on Friday staging the first Nice to Paris flight fuelled with 30% sustainable aviation fuel sourced from used cooking oil.
The Air France flight left Nice's Terminal 2 bound for Orly after being refilled with the sustainable aviation fuel (SAF) produced by TotalEnergies in their French plants.
"The development of biofuels is a major pathway for TotalEnergies to follow in working towards the United Nations' Sustainable Development Goals and meeting the challenge of transport decarbonisation," said Alexis Vovk, President TotalEnergies Marketing and Services. "We are continuing to adapt our industrial facilities and service offering to optimise our response to the growing demand from both public and private sectors, illustrated this week by the signing of a declaration of cooperation in green growth between TotalEnergies and the Métropole Nice Côte d'Azur."
The biofuel used for this flight is produced by TotalEnergies from used cooking oils and carries ISCC-EU certification (International Sustainability and Carbon Certification). Going forward, the 30% incorporation on the Nice-Paris flight will prevent the emission of three tons of CO2.
Another Air France long-haul flight was made in May using the same fuel and its success spurred the Nice-Paris flight.
"I am delighted that Nice is seeing the first Nice-Paris flight fuelled with 30% SAF, symbolising the policy of transition towards decarbonised forms of transport," said Mayor of Nice Christian Estrosi. "This technological innovation, which illustrates the ecology of the future that I so fervently hope to see, is a crucial advance in a sector which urgently needs to reduce its emissions of greenhouse gases."
The flight took place during the Nice Transition Days, an event celebrating ecological innovations hosted and organised by the Métropole Nice-Côte d'Azur in partnership with the La Tribune newspaper and the Transition Forum. It also marked the final day of the Transition Forum, an international economic conference whose purpose is to accelerate the transition to a lower-carbon future.
Friday's voyage was symbolic in that it was yet another brick in the wall toward decarbonising air travel out of Nice, France's second largest airport, prioritising the environment whilst continuing to build the economy in a sustainable way.
Franck Goldnadel, Chairman of the Management Board, Aéroports de la Côte d'Azur reminded those present of the ongoing efforts made by the airports of the region to become more sustainable, saying, "For 20 years, Aéroports de la Côte d'Azur has been fighting on all fronts to bring its direct emissions down, and as a result of these efforts the reduction in absolute terms of its emissions recently earned it Airport Carbon Accreditation level 4+, which is the highest level awarded and which it is the first French airport company to achieve. Operating a SAF-fuelled flight seven years after an initial test flight chimes with and strengthens our resolve to be an active player in the decarbonisation of air travel and a test lab for the airport of the future."
RELATED STORIES: