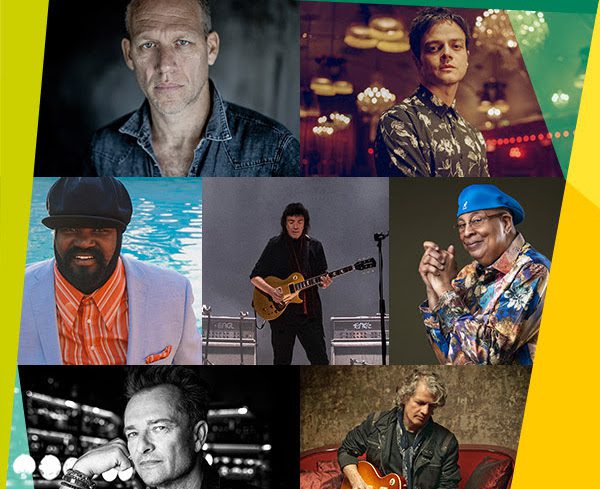 The Monte-Carlo Jazz Festival will return bigger and better than ever this autumn with a colourful line-up including some of the top names in the music world.
The Monte-Carlo Jazz Festival, created in 2006 by the late Jean-René Palacio, is returning to the Opera Garnier Monte-Carlo for a series of amazing concerts running from 23rd November to 4th December.
The roster includes some seriously well-known names and will be kicked off with the Avishai Cohen Trio on 23rd November. Cohen, an internationally renowned bassist, singer and composer, has formed a group with pianist Elchin Shirinov and drummer Roni Kaspi and they will be performing songs from their latest album Arvoles to the delight of crowds.
On Wednesday 24th November, British jazz-pop superstar Jamie Cullum, who played at the open-air Monaco Red Cross summer concert on the Place du Casino in July, is back for the Jazz Festival, hot on the heels of the release of his first-ever Christmas album. The crooner is famous for his singing and piano playing but has been known to play other instruments such as guitar and drums. He is sure to have a few surprises up his sleeve on the night as a pre-Christmas gift for fans.
The festival also welcomes former Genesis lead guitarist Steve Hackett to the stage. The Englishman has forged a solo career as a singer-songwriter and will be rocking the stage at the Opera Garnier on Thursday 25th November.
American singer, songwriter and actor Gregory Porter is next up on 29th November. The two-time Grammy winner for best jazz vocals hits all the right notes with his distinctive booming baritone and refined style, making him one of the jazz worlds rare cross-overs into big commercial success.
On Tuesday 30th November, Chucho Valdés featuring Yilian Cañizare will perform together for the festival. Valdés is a Cuban pianist, bandleader, composer and arranger whose career spans over 50 years. He welcomes Cuban-Swiss sensation Yilian Cañizares to the stage, described as one of the most intriguing contemporary violinists, singers and composers of the age. Together the two make for a unique Latin music experience, sure to get the hips swinging all evening.
French blues singer and guitarist Paul Personne, "The Gibson Man", performs live on Friday 3rd December. Called a "guitar genius", his bold playing is unforgettably mixed with his warm, silky voice creating a night of magic for fans and newcomers alike.
Finally, David Hallyday performs on Saturday 4th December in the Festival's grand finale. The multi-talented musician has 12 studio albums under his belt and a massive following to rival his French music legend father, Johnny. Influenced by bands such as the Rolling Stones and Pink Floyd, Hallyday's rock n' roll vibe compels concert-goers to stand up and dance.
For more information and to purchase tickets for the events, go online at https://www.montecarlosbm.com/en/shows-monaco