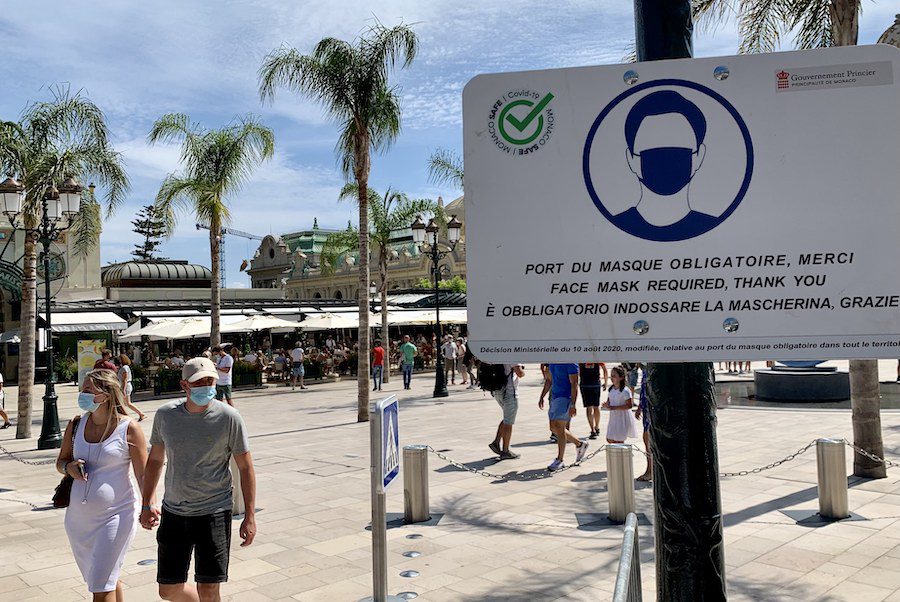 The government says masks must still be worn outdoors, despite a significant drop in Covid-19 circulation and a request by the National Council to relax some of the stricter measures, including in schools.
Minister of State Pierre Dartout told a press conference Friday that "The war is not over, we have not won." He said that the Principality is in a more positive position than it was at the start of summer and the incidence rate has been dropping since August, falling significantly from 270 at the end of July, to 37 currently.
Indeed, according to the latest health figures, of the 3,964 Covid tests conducted in the Principality in the week ending 19th September, only 0.86% came back positive.
However, the minister added that most of the restrictions will remain in force in Monaco, citing three key reasons: the onset of the winter period conducive to virus circulation, the fact that the incidence rate remains high in the neighbouring department of the Alpes-Maritimes and thousands of workers cross the border daily, and – with 77% of the population receiving at least one injection – the Principality has not yet reached sufficient vaccination coverage. "Wearing a mask outdoors therefore remains essential," said Dartout.
There will be some easing of restrictions, namely the capacity at cultural and sporting venues can return to 100%, while the number of restaurant guests at the same table will increase from 10 to 12 people.
But, according to the National Council, the government has not gone far enough. "The easing of the measures, in our opinion, are too limited," it said in a press statement late Friday.
Councillors had called for the lifting of mandatory mask wearing outdoors, except in high-traffic areas, as well as in primary schools while students are seated in class.
"France has decided to lift the obligation for children to wear a mask in class from 4th October in the departments whose incidence rate is less than 50, which is the case in Monaco," said the National Council. "School sport in the Principality should also, according to elected officials, be the subject of significant relaxation."
The National Council says it will continue to push for further relaxation of mandatory mask requirements in light of the positive health situation in the Principality.
Photo by Monaco Life