Q&A with Carey Secrett, Marketing and Development Manager of the Professional Yachting Association (PYA) discussing crew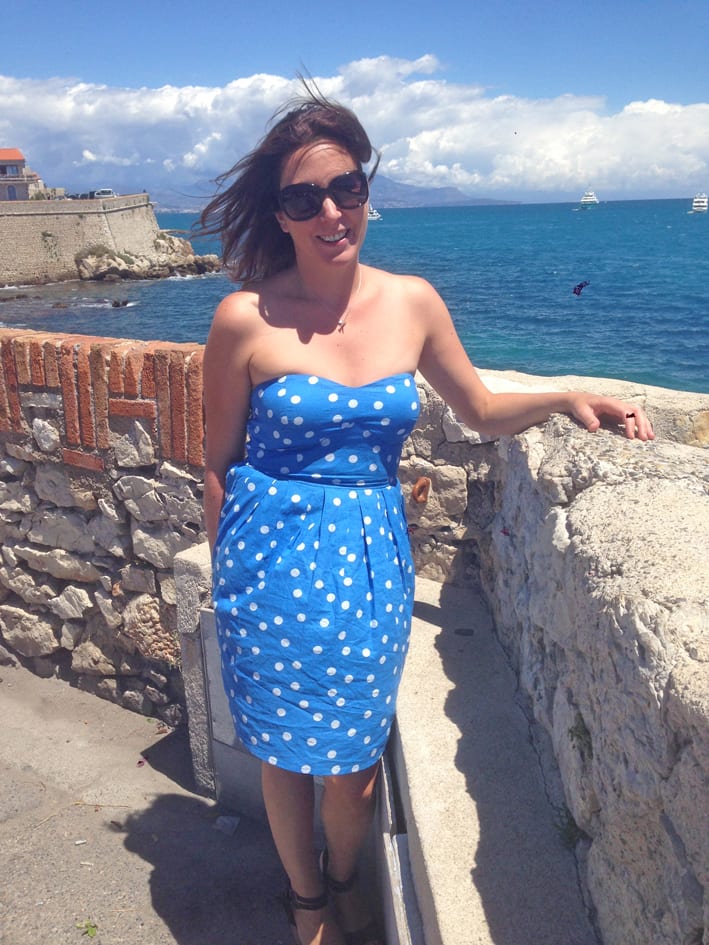 ML: How did you end up in yachting and, consequently, in this part of the world?
CS: For me it came the other way around – coming to this part of the world first, and THEN ending up in the shore-based side of yachting. Having been made redundant at the peak of the credit crisis from my job as a management consultant in the financial services sector, I made the fairly spontaneous decision to pack up my life and drive to the South of France. Sign in to your Premium Account to read the full story. [ihc-hide-content ihc_mb_type="show" ihc_mb_who="reg" ihc_mb_template="" ] I didn't really have a plan, with nowhere to live, not knowing a soul, without much French and no job to come to. I also, slightly naively, thought that because I had arranged a few big corporate events that involved sailing in the UK that I would naturally be able to get a job chartering yachts. The reality was a bit different and I came up against interviewers saying that I didn't have any Superyachting experience (it's not just the crew that come up against that hurdle!). However, I gradually began to build up contacts, freelancing in smaller yachting companies, and before long I got offered a permanent role as manager of a company that specialised in the charter of sailing yachts from 24m to 40m. As soon as I had the first "yachting job" under my belt, it then became much easier to move into other areas of the industry. I subsequently worked on the digital marketing side of a company offering tender and day boat charter, then became Marketing and Development Manager of a company offering financial services to Superyacht crew. I made the move to the Professional Yachting Association early in 2015, and so I am now working right at the hub of the yachting industry. ML: What qualifications would you recommend to somebody wanting to develop a career in yachting?
CS: I have always worked on the shore-based side of yachting as opposed to being on-board so the qualifications needed are different. Being successful in shore-based jobs is more about having a good business skill-set, good networking abilities and the ability to multi-task. For crew, anybody starting out needs to have their STCW (Standards for Training, Certification and Watchkeeping) and ENG1 (medical certificate). However as competition has increased, my advice would be to invest in some additional qualifications before you start out, and get as much experience as you can on smaller vessels and in hospitality. For deck crew, a Powerboat level II, Yachtmaster, RYA/PYA tender driving course for example can all help your job prospects. For interior crew, undertaking PYA GUEST-accredited interior introduction training will greatly increase your chances of success, as the GUEST Program is recognised in the industry as the global training standard for Interior Superyacht crew. For aspiring engineers, getting your AEC (Approved Engine Course) under your belt can be a great help to setting yourself aside from the competition. ML: Any tips for people wanting to get a foot in the door?
CS: This is a small industry and therefore your contacts will become key to every step of your career. It can be hard to get your first foot in the door as an "outsider" to the industry, but remember that everyone you meet is potentially a future employer or business partnership. This applies to jobs on-board and jobs onshore. Meet as many people as you can, get involved with yachting Facebook and LinkedIn groups, and follow up with people you meet. You never know when you might need a favour! Both on-shore and on-board, take time to continue to learn new skills to keep on top of your game.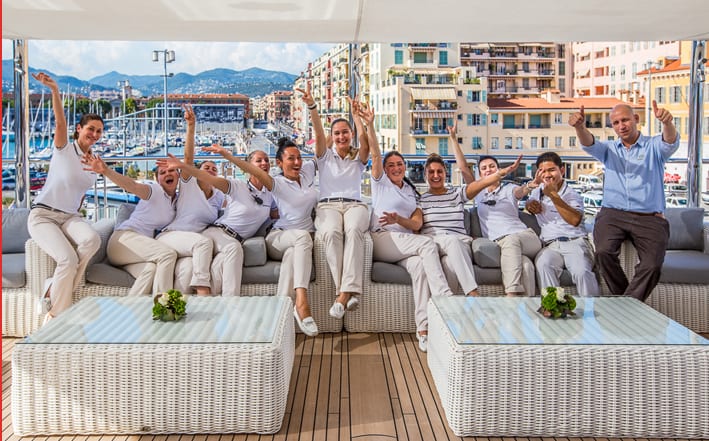 ML: What is the role of PYA and why is an association of this nature essential to the industry?
CS: The PYA is a non-profit association that has been around since 1991, and exists primarily to represent yacht crew. When crew are progressing their careers, whether it be sitting or revalidating tickets, obtaining an NoE or Coc (Notice of Eligibility or Certificate of Competency) or moving to a more senior position on-board, they need to be able to show an accurate and VERIFIED record of their time at sea. The PYA is authorised by the MCA to verify sea service using the PYA Service Record Book (SRB). Certificates and sea time are carefully checked and approved by us before being entered into the SRB. The PYA Service Record Book facilitates applications with the MCA and removes the need to submit original testimonials. It can also be used to show employers in conjunction with a CV. The PYA also helps its members with applications, revalidations, yacht rating certificates, and gaining certificates of equivalency for qualifications issued from other administrations. As "the voice of yacht crew", we reach out to our members for their feedback and attend meetings around the world with administrative and educational bodies to ensure the future of the industry takes into account the interests of the crew. The association has selected over 30 voluntary council members with a wealth of combined knowledge and experience in yachting. The PYA helps its members daily with all kinds of questions, including contracts, legal advice, career planning, regulations, flag states and much more. Under the PYA ISO system, the PYA carefully monitors training providers to ensure that standards are being maintained and crew are getting value for their training investment. If a non-mandatory course has the PYA-accredited logo, crew can be confident that it has been thoroughly audited and meets the highest standards of professionalism the PYA promotes. The PYA also puts together the GUEST Program, which is a bespoke set of training specifications developed specially for the yachting sector to ensure that the highest standards of service are being promoted in the industry. You can see more about the work of the PYA in our YouTube video. The PYS runs a programme of Continuing Professional Development events in yachting locations around the world for crew to attend. We also organise various social events throughout the year.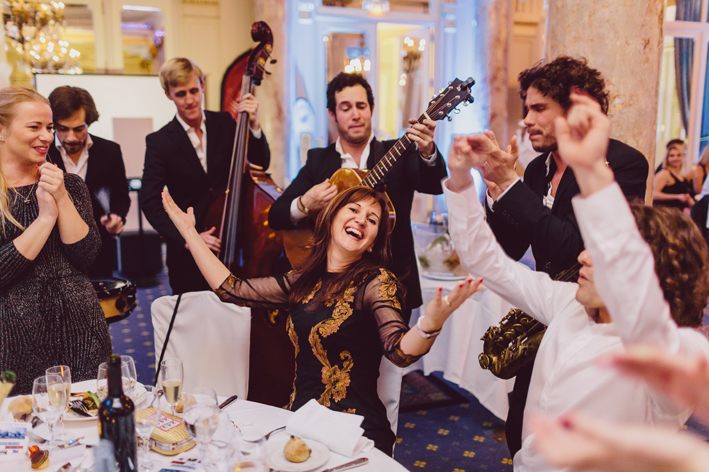 https://www.youtube.com/watch?v=3H3dcfvwRzA&feature=youtu.be ML: The Yachting Community is transglobal. Who are some of the key media players that thread the community together?
CS: The best magazines for crew, in my opinion, are The Crew Report and Onboard Online as they cover a wide range of pertinent topics that are well researched and well rounded in their writing style. In recent years, there has been a big increase in the use of social media groups to bring the yachting community together to share tips, offer advice, post job listings and debate hot topics. The most relied upon are the network of geolocalised groups administered by Lars Molin, know as "Antibes Yacht Crew", "Palma Yacht Crew", "Antigua Yacht Crew", etc. These groups and others have provided a great way for the yachting industry to communicate wherever they are in the world and have changed the landscape of crew recruitment. ML: What are the best part and worst parts of working in the industry?
CS: From a shore-based perspective, we get to enjoy all the fun benefits of the industry (boat shows, parties, travel) without having to live in a cabin! As for the worst, having worked in a completely different industry which is far more forward-thinking, I often find that yachting is quite backward in terms of its approach to equal opportunities. Attitudes are still quiet outdated with regard to women working in positions traditionally considered as "male" such as Captains and Engineers. Society has come such a long way in addressing this in other sectors, but in an industry where we are expected to put photos on CVs, and where many jobs on-board are awarded on looks over merit, we still have work to do in this area. You can read an article I recently wrote on this topic in the PYA supplement of Yachting Matters number 30, page 124. ML: Tell us about the events the PYA is holding during this year's MYS.
CS: The Professional Yachting Association is once again running a comprehensive programme of events at this year's Monaco Yacht Show. These come highly recommended, and you can sign up for all of our workshops and seminars using the links below. All the events are being held outside the show and therefore you do not need show passes to attend but places are limited so don't miss out. (Full details PYA Agenda).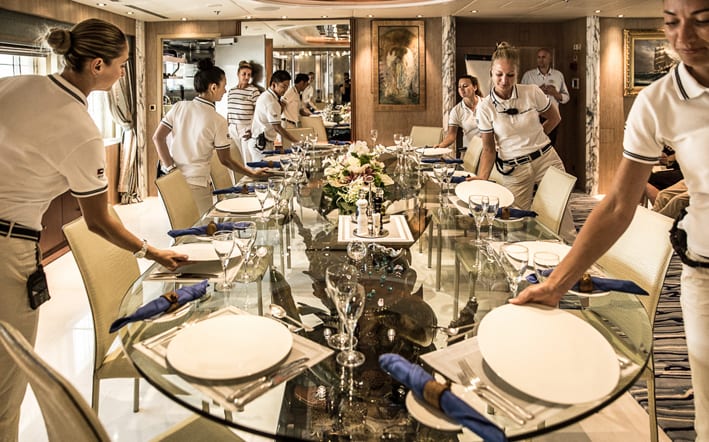 PYA Headline Sea Changes Forum: Thurs Sept 29 @4 pm
For: Captains, Heads of Department, Yacht Managers, Crew Agents The Role of a Superyacht Deckhand: Wed Sept 28 @2-2:50 pm
For: Deck crew at the beginning or early stages of their careers Superyacht toys & Watersports: Managing them safely and dealing with emergencies: Wed Sept 28 @3-6pm
For: Any crew member working with water toys and activities, from entry level through to captain. Sail through your deck qualifications with the PYA: Wed Sept 28 @4:10-5 pm–
For: Deck crew looking to progress their career to OOW level PYA Charity Table Setting Competition: Wed Sept 28 @10am-4pm
For: Interior and galley teams on boats in the show or nearby at anchor Interactive PYA GUEST Training Session for interior crew: Fri Sept 30 @2-3:50pm
For: Interior crew PYA Interior Sea Changes Seminar: Fri Sept 30 @4:10-5:15pm
For: Interior crew, Charter brokers, Crew Agents, Yacht managers ML: And finally, best apps for yachting?
CS: The PYA partnered with Yachtneeds at the 2015 Monaco Yacht Show, which I think is a great app for crew. The team have put so much work into making a really comprehensive and useable tool. This year we are working with Yachtii, a fairly new recruitment and networking solution, which also promises to be another really useful resource for the industry. PYA membership special during MYS 2016: 50% off. €100 for the first year instead of the usual €200 (€120 membership and €80 joining fee). Cadet or Interior membership. €20 for the first year instead of €50. READ MORE: Monaco Yacht Show Series Original: Irina Peterson
READ MORE: Monaco Yacht Show Series Original: Thomas Hill
READ MORE: Monaco Yacht Show Series Original: Darrell Hall
READ MORE: Monaco Yacht Show Series Original: Lidia Bersani [/ihc-hide-content]