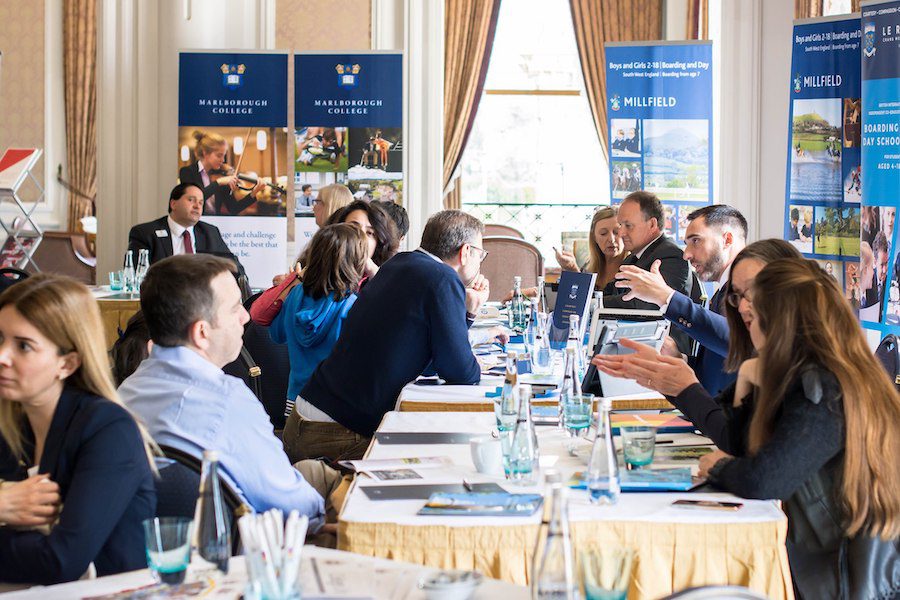 The British Boarding Schools Show is coming to town for its second edition on 29th September, putting parents in front of the very best of British private education.
Steeped in tradition, revered for excellent pastoral and educational practices and renowned for giving alumni a certain leg up, British boarding schools are highly sought after by parents and students the world over. The problem is that not everyone has time to make a grand tour around the UK to visit these exclusive institutions in order to choose the best option for their child.
Enter the British Boarding School Show (BBSS). Coming to the Monaco Yacht Club from 10am to 5pm on 29th September, the event gives parents the opportunity to connect face-to-face with some of Britain's top boarding school representatives in one place to learn about entry requirements, scholarships, bursaries or to answer any other questions parents may have.
The show offers a chance not only to meet with the Heads of schools and Admissions Directors, but will also feature meet ups with education, property and relocation specialists to help with planning to make the transition as smooth as possible.
Educational consultants, including William Petty, Director at Bonas MacFarlane, one of London's leading educational consultancy firms, will be on hand to answer any questions and offer advice on how to narrow down the many choices available.
Interest in British boarding schools grows steadily each year, and much of this comes from outside the UK. In a system that currently educates 69,979 pupils, a full 41% currently come from abroad.
The BBSS has carefully curated the Monaco event to ensure "parents are put in front of the very best of British private education." These schools consistently produce high-achieving, confident, well-informed young people, who often go on to leading universities in the US and UK, as well as farther afield. Alumni from these schools go on to become academics, business leaders, politicians, athletes and newsmakers.
Family tickets are free. Premium tickets are £50. This includes a 20-minute consultation with a Bonas Macfarlane consultant to discuss school options, transition and strategies to optimise the move. For more info, visit https://schoolsshow.co.uk/event/monaco