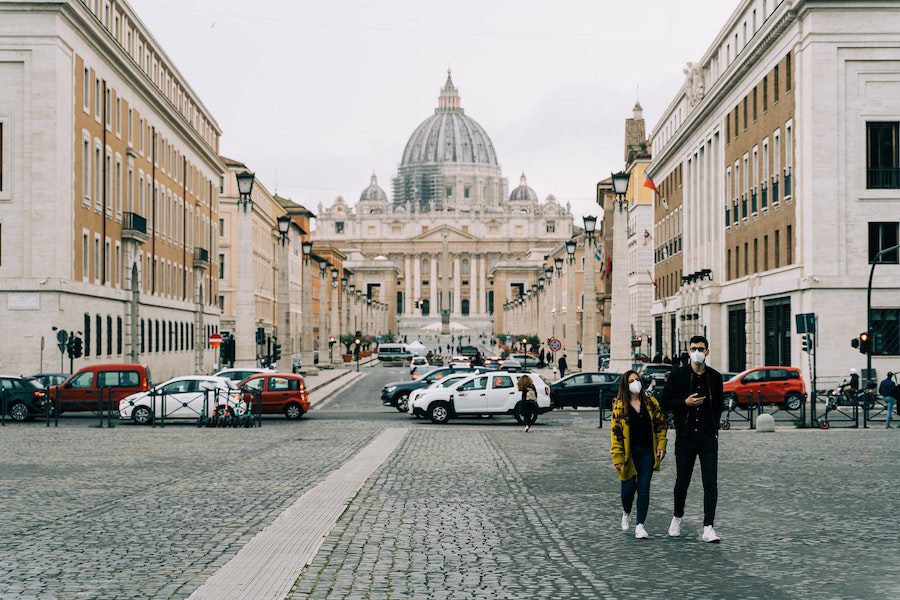 The Italian government has made it obligatory for all workers to carry a health pass, showing proof of vaccination, a negative test or recent recovery from infection.
The new rules will come into force on 15th October in the latest effort by Prime Minister Mario Draghi's broad coalition to persuade people to get inoculated.
Any worker who fails to present a valid health certificate will be suspended on no pay, but cannot be sacked, ministers told reporters after the cabinet approved the measures.
People who ignore the decree and go to work regardless will face a fine of between €600 to €1,500, while the sanction for employers will be €400 to €1,000.
"Nothing like this has been done in Europe … we are putting ourselves in the forefront internationally," said Public Administration Minister Renato Brunetta.
He added that the government expected an "enormous" acceleration of jabs simply by the announcement of the decree, so that much of its desired effect could be achieved before it actually comes into effect in a month's time.
Monaco Life with Reuters. Photo by Gabriella Clare Marino on Unsplash