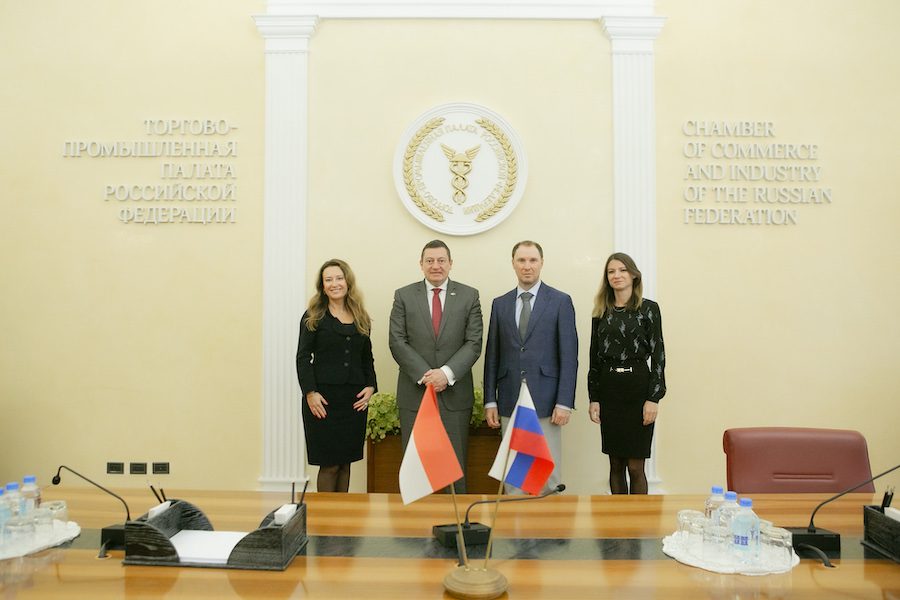 The Monaco Economic Board is preparing an important economic mission to Russia in June 2022 following an official visit earlier this September.
From 5th to 10th September, the Monaco Economic Board (MEB) participated alongside the Embassy of Monaco in Russia in an official trip to Russia in collaboration with the Consulate of Monaco in Moscow and with the Promotion Office of the Principality of Monaco. The project is part of a particularly close economic relationship between the Principality and the Russian Federation.
MEB Executive General Director Guillaume Rose met representatives of all the partner chambers of commerce in both Saint Petersburg and Moscow.
"All of these talks showed a real desire on the part of the Russian interlocutors to collaborate with companies in the Principality," said the MEB in a press statement. "An objective was therefore set: the organisation of an economic mission involving the member entities of the Monaco Economic Board and all companies in North West Russia. The meeting will take place in Saint Petersburg during the month of June 2022."
Several areas of development will be focussed upon, including business incubators, the digital transition, renewable energies and energy transition, trading, and the health sector.
"An appointment was made for regular follow-up with all of these actors to complete this mission under the best conditions," added the MEB.
The official visit included a dinner on 8th September attended by Russian personalities from various economic, political and academic circles, in the presence of Igor Yurgens, Honorary Consul General from Monaco to Moscow. During the evening, Guillaume Rose recognised that the year 2021 marks the 15th anniversary of the establishment of diplomatic relations between Russia and Monaco.
Photo source: Monaco Economic Board