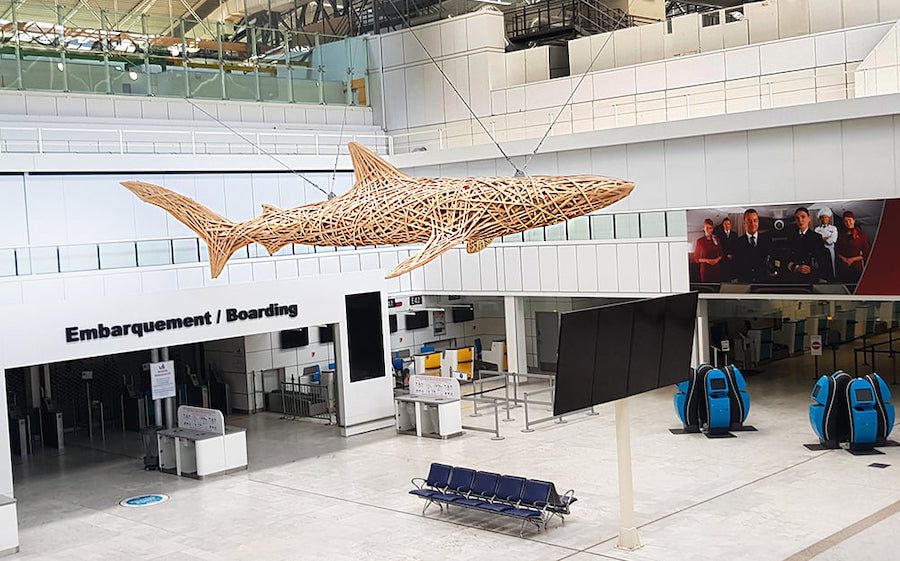 After reopening temporarily this summer, Nice Côte d'Azur Airport is again closing Terminal 1 to air traffic this year.
Nice Côte d'Azur has announced that as of 13th September, they will again be closing one of its two terminals. The opening was always meant to be temporary in order to handle the summer influx of travellers and to better manage flights arriving from countries with different levels of Covid risk.
The airport made a statement on social media to alert the public of the closure on 9th September saying, "On September 13, Terminal 1 closes its doors after a temporary opening this summer. British Airways, El Al, Iberia, Iberia Express, Nouvelair, Royal Air Maroc, Turkish airlines, and Vueling will be transferred to Terminal 2. The parking lots in Terminal 1 will also no longer be available."
Nice Côte d'Azur's website announced on 1st July that the reason for the provisional reopening was "intended to support enhanced health checks for certain international flights, while maintaining the quality of service provided to passengers."
Franck Goldnadel, Chairman of the Board of Aéroports de la Côte d'Azur, said back in July, "Since the beginning of the pandemic, all of our airport partners have consistently demonstrated flexibility, agility, and adaptability, if not anticipation, to protect the health and also the comfort of our passengers. This reopening is part of this approach and will last as long as necessary."
Travel in France this summer has been laden with regulations related to Covid. In addition to the introduction of the new health pass, which is now required for entry into many public venues including restaurants, museums and shopping centres, there have been various different rules for passengers depending on whether they have come from green, amber or red listed countries. Vaccinated visitors, additionally, have different entry requirements than the unvaccinated.
Photo source: Nice Côte d'Azur airport