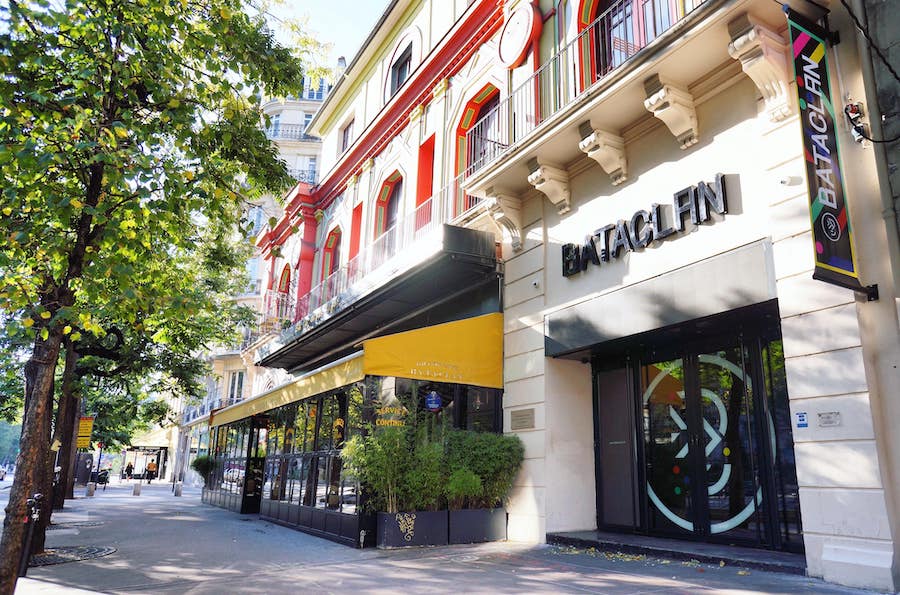 The only surviving member of a group that killed 130 people in a Paris terrorist attack described himself on Wednesday as "an Islamic State soldier" at the start of the trial into the 2015 massacre.
Salah Abdeslam appeared in court dressed in black and with a black face mask, one of 20 men accused of involvement in attacks by gunmen in suicide vests on six restaurants and bars, the Bataclan concert hall and a sports stadium.
Asked what his profession was, Abdeslam, 31, told the court: "I gave up my job to become an Islamic State soldier."
"I want to testify that there is no god except Allah and that Mohammad is his servant," he said.
On Friday 13th November 2015, jihadists, later claiming to be part of the Islamic State organisation, started a chain of events that left 130 people dead. It began with terrorists detonating suicide belts outside Paris's Stade de France where a football match between France and Germany was being played. President François Hollande was in the stands, and whilst he was unharmed, one man was killed.
This was followed up by a group of gunmen, including the brother of the only surviving attacker, who sprayed bullets on half a dozen restaurants in the city's 10th and 11th Arrondissement, which were packed full of people enjoying an unseasonably warm autumn evening.
The final atrocity came at the Bataclan music venue where the terrorists barged in during a show, killing 90 people.
The sole surviving attacker, Salah Abdeslam, will be in the dock at a facility in the historic court of justice built specifically to house the trial. In addition to Abdeslam, 13 other defendants who are charged with crimes such as providing logistical support and planning and weapons offences, will be standing trial on site, with six more being tried in absentia. Of those, five are presumed dead after being targets of air strikes in Syria.
Twelve of the 20 on trial face life sentences if found guilty.
"We are entering the unknown," Arthur Denouveaux, a survivor of the Bataclan music venue attack and president of Life for Paris, a victims' association, told AFP. "We can't wait for it to start, but we're asking, How will it be for the next nine months?"
"What I care about in the trial is the testimony of other survivors, people who were in the terraces (that were targeted by the attackers), at the Stade de France, hear how they have been coping over the past six years," 48-year-old Jerome Barthelemy told Reuters. "As for the accused, I don't even expect them to speak."
The trial will go on until May 2022. There will be 145 days for hearings where more than 300 lawyers and 1,800 plaintiffs will testify.
The enormous case file is a million pages in 542 volumes, measuring 53 metres across.
Justice Minister Eric Dupond-Moretti this week described the trial as "historic" and "one of all superlatives."
The surviving attacker, Abdeslam, who has French and Moroccan nationalities but grew up in Belgium, ran from the scene after abandoning his defective suicide belt. He was found four months later after a massive manhunt in Brussels, hiding in a building close to his family home. He has been uncooperative throughout the investigations, claiming bias in the courts. Thus far, it is unclear whether he will speak during his testimony appearance, scheduled for mid-January.
The opening phase of the trial will be dedicated to procedural issues, then first testimonies are expected to start on 28th September outlining the atrocities experienced. This phase is set to go on for five weeks.
Another aspect of the trial will be focused on how this band of killers entered France in the first place, allegedly using the influx of Syrian migrants pouring in at the time from Islamic State-controlled regions.
Security forces will be on high alert through the duration of the trial.
Monaco Life with AFP, Reuters. Photo credit Florence Jeux