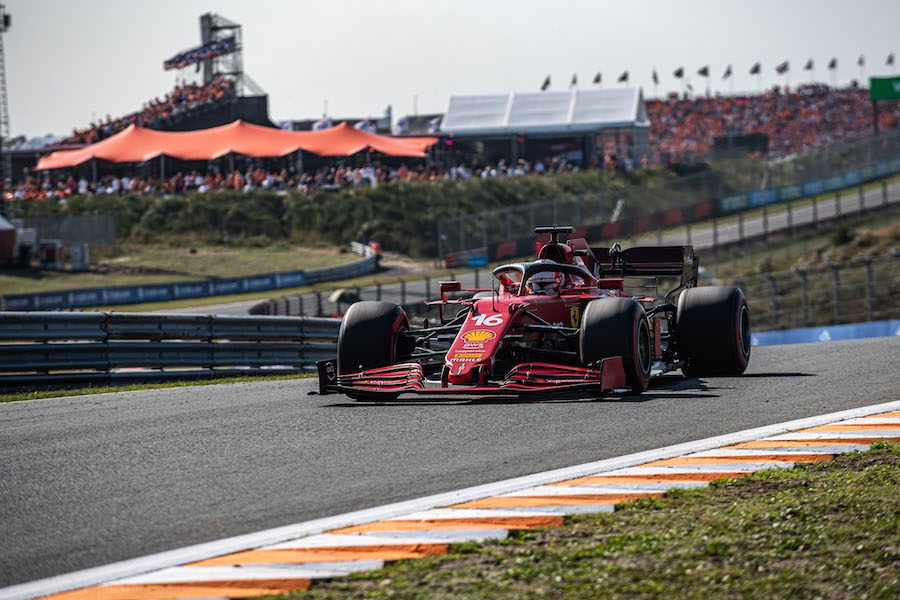 It was a good showing for Team Ferrari's Charles Leclerc and Carlos Sainz Jr this weekend at the Dutch Grand Prix, though neither driver was satisfied with their finishes.
The Dutch Grand Prix Ferrari's Charles Leclerc coming in at fifth place and Carlos Sainz in seventh, but neither pilot was thrilled with the outcome.
"I am not completely happy with P5 because I think that if we had done a better job yesterday in qualifying and if I had put the lap together, I think fourth place was definitely on the cards," said Leclerc after the race."Pace-wise, we were the best in the midfield but it was just difficult to show it today because we were struggling to get close to (Pierre) Gasly.
"This track is incredible. It is very, very challenging physically. We did everything good today, I just think we could've been better in qualifying yesterday."
Sainz had a tough afternoon as well, struggling to keep pace with Leclerc and then losing his spot to countryman Fernando Alonso on the last lap, though he was more introspect in his assessments.
"I honestly didn't enjoy it at all, just sliding around," he said. "Honestly I had zero pace in the car today. I didn't feel at home with it compared to the rest of the weekend. For some reason I was very far away in terms of feeling.
"It was very, very strange. Honestly, it's a big puzzle at the moment because I don't know where the pace went and I'm pretty sure there was something going on that I need to look into. Let's hope we can find what happened before next weekend."
On the plus side, team Ferrari had a point's boost that pulled them ahead of McLaren with an 11.5 point advantage.
"That's exactly what we needed this weekend," said Leclerc. "Whenever we know McLaren are struggling a little bit more, that's where we need to take those opportunities and put both cars in the points and that's what we did today."
Charles wasn't the only Leclerc to be in the news this weekend. Little brother Arthur won an F3 victory in Vandvoort with less than a second to spare.
"It's a great pleasure to win here in front of a full grandstand," declared the younger Leclerc. "Yesterday, I made a mistake in qualifying. We had to turn the page. It's done. But we still have work to do to improve our pace in the race."
In the end, the Dutch Grand Prix saw the usual one-punch of Max Verstappen in first, followed by Lewis Hamilton in second. Valteri Bottas rounded out the podium in third.
Photo credit Scuderia Ferrari Press Office