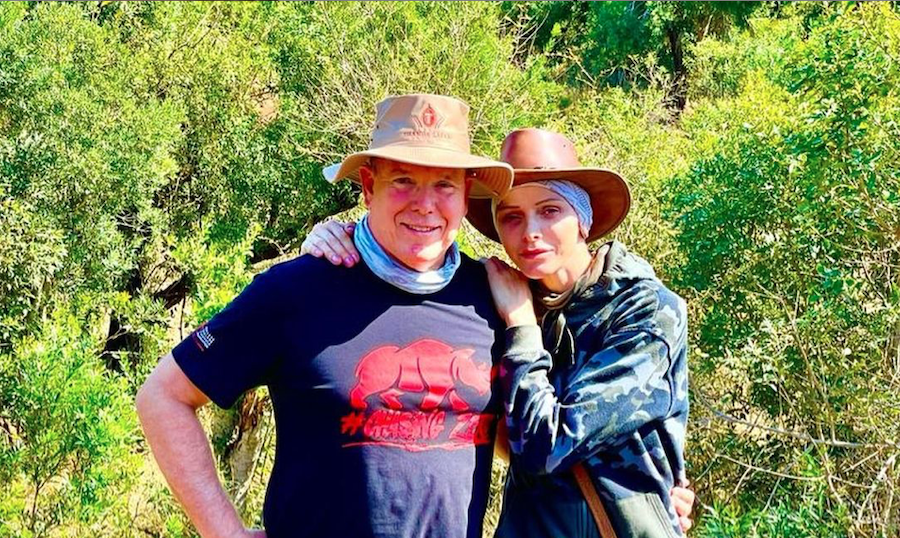 Princess Charlene is in a "reassuring state" after being admitted to hospital in South Africa, the Palace has confirmed.
Just days after saying goodbye to her husband Prince Albert and children Prince Jacques and Princess Gabriella who were in South Africa for a brief visit, Princess Charlene was rushed to hospital on Wednesday night after feeling unwell.
Following widespread media reports of the late-night dash to the emergency room, the Prince's Palace issued a statement Friday evening confirming the Princess' health situation:
"On the night of September 1, Her Serene Highness Princess Charlene of Monaco was taken to hospital after becoming unwell due to complications from a serious ENT infection. Her Highness is closely followed by Her medical team who have affirmed that Her condition is reassuring."
It is believed that Princess Charlene has since been discharged from the hospital in Ballito.
The hospitalisation is the latest in a series of medical interventions for the Princess as she battles a serious ear, throat and nose infection. On 13th August, the Palace revealed that the 43-year-old had undergone a four-hour surgery.
Afterwards she was joined for a brief visit by Prince Albert and their children. It was the families' first reunion since June. The three returned to Europe at the end of August and on Friday the Prince and the twins were on an official visit to Dublin, Ireland.
Photo source: Princess Charlene's Instagram page
RELATED STORIES: