Nothing is more adorable than a perfect little puppy. This week Monaco Paws caught up with Marika Taishoff and her new best friend, the Cavalier King Charles Spaniel – Jupiter.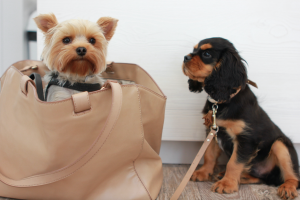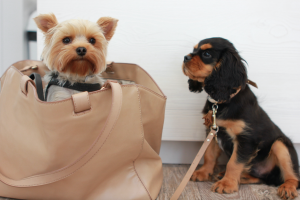 1. How long have you had Jupiter?
"Just about 10 days."
2. Is he your first dog?
"I had a poodle when I was a teenager, but not since then; I travelled too much. However, I have always been envious of my friends with dogs, so I just decided it was time to get one of my own."
3. Why did you choose to get a Cavalier?
"They are friendly, loving, cuddly and make great companions. They get along with everyone too."
4. Has your life changed since you've had Jupiter?
"Yes, I've been much more social and now people stop me all the time to meet him. He has posed for photos for tourists from Australia, Germany, Russia, China, the US and UK. He seems to love the attention."
5. Have you starting any training with him?
"The house training is going okay, and he is starting to get used to being on the lead. When I speak to him in French he seems to respond better. We are just getting to know one another."
6. Has he chewed any of your favorite shoes yet?
"I gave him an old Ugg slipper and he does like to nibble on my sneakers."
7. How did you choose his name?
"According to the breeding protocol, all dogs born in 2014 should be named something starting with the letter 'J', and the breeder I got him from was rather insistent. I liked Jupiter because it is a symbol of justice and good fortune. Sometimes I call him Super Juper."
8. What has surprised you the most about having a dog so far?
"How bright they are, he is learning things so quickly. He also just exudes pure positive energy."
9. Does he have any favorite places in Monaco yet?
"He comes from a small village in the Var, so I think he is still in a bit of culture shock here. He is exploring a lot, but he does like to play and run around on the grassy area behind the casino."
Marika is the Director of the MBA program at the International University of Monaco.