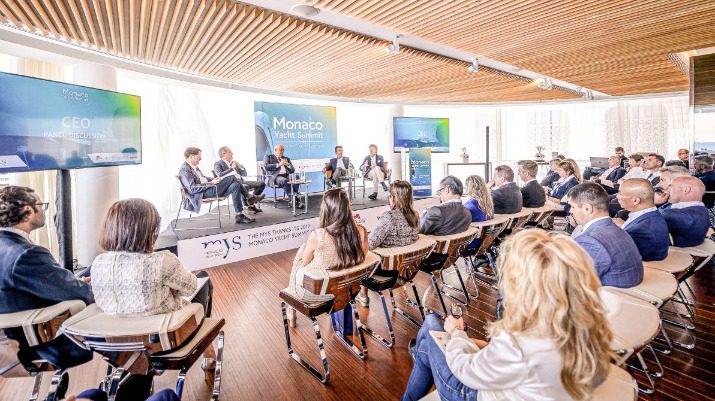 The Monaco Yacht Summit, part of the run-up to the upcoming Monaco Yacht Show, will be featuring big names in the industry who will offer insights on the trends and future of superyachting.
The 2021 Monaco Yacht Summit, set for 21st September, the day prior to the opening of the Monaco Yacht Show, will present speakers who will be "covering the key information that new charter clients or future – and even current – owners need to know before entering the yachting world."
This year's summit will be moderated by the Editor-in-Chief of German superyacht magazine Boote Exclusiv, Martin Hager. Hager has serious street cred being a former naval architect with nearly two decades of experience.
The conference will include a business round-up discussing perspectives on trends in the industry, as well as on aspects of chartering, buying, building and operating a superyacht.
Talks in this arena will be given by Jonathan Beckett, CEO of Burgess, on behalf of brokers, Michael Breman, Sales Director of Lürssen and Rose Damen, Managing Director of Damen/Amels representing shipyards, and Aino-Leena Grapin, CEO from Winch Design talking about yacht designs.
There will also be discussions on how to charter boats, including how to choose a broker, what type of superyacht to go for to get the best results, where to be based and what pitfalls to look out for. Margarita Amam, CEO of IMS GmbH, and Charlie Birkett, CEO and Founder of Y.CO, will host talks on these topics.
Additionally, Tim Schommer, Partner/Lawyer from Clyde & Co who are expert lawyers in yachting, Derek Munro – an owners' representative from Divergent Yachting Management, Daniele Moltedo, Custom Head of Manufacturing and Warranty Department Manager from Benetti Shipyard, and a to be confirmed representative of Oceanco Shipyard will be on hand to talk about new builds.
They will offer practical information on the steps involved to make the process of building from scratch understandable and pain-free.
Finally, a case study from Dutch shipyard Feadship, who built one of the most anticipated world premieres being launched at the 2021 Monaco Yacht Show – the megayacht Viva, will speak about the key stages of construction involved in creating this 94-metre luxury ship.
The Monaco Yacht Summit is exclusively dedicated to owners and participants with a current or future yacht project and participation must be pre-approved. For more info or to be included, email severine@monacoyachtshow.mc