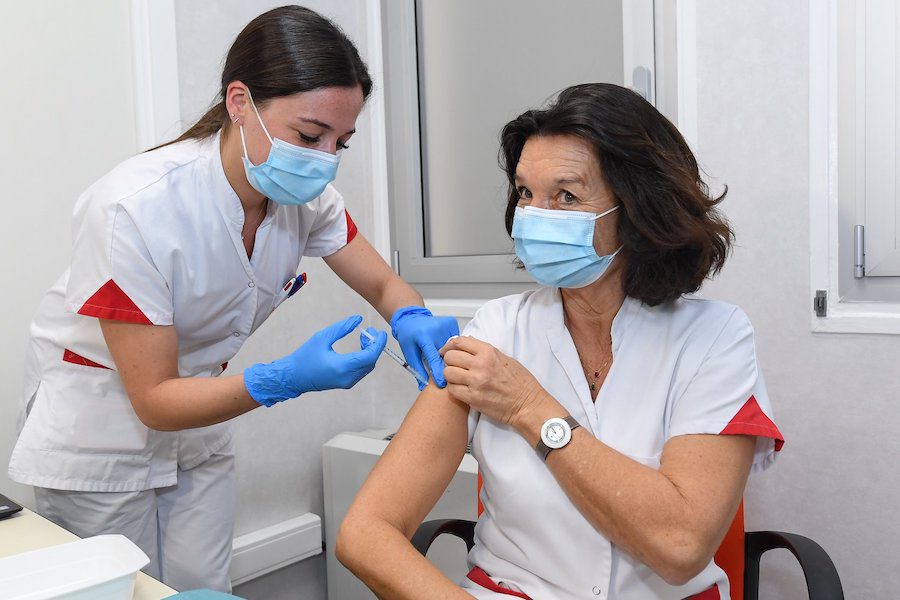 More than 75% of the Monaco population has now received at least one vaccination against Covid-19.
In its weekly communication, the government revealed on Friday that 25,930 residents and citizens over the age of 12 had received their first shot, equivalent to 75.31% of the eligible population. Of those, 21,952 – or 84.66% – had also been double jabbed.
Monaco is almost on a par with France, which, according to the latest government figures, has managed to vaccinate 74.3% of the entire population above the age of 12 with both doses of Covid vaccine.
Despite the inoculations, circulation of the virus remains high in the region, as vaccinated people are still capable of catching and spreading Covid.
The latest data shows that in France on 15th August, the number of positive tests per an unvaccinated population of 100,000 was 437. Meanwhile, the number of positive tests among a vaccinated population was 50.
The Monaco Government does not yet breakdown the number of daily positive cases into the categories of vaccinated or unvaccinated.
Still, the figures show that vaccination is keeping hospitalisations down, with intensive care occupancy in France at 45%. In the holiday region of the French Riviera, which saw a surge of tourists this summer, ICU is at 73%.
Monaco is dealing with a heavy but manageable hospital load. As of Friday 27th August, there were 20 people being treated in the Princess Grace Hospital Centre. Of those, five were in intensive care, two of whom were residents.
Photo by Government Communication Department