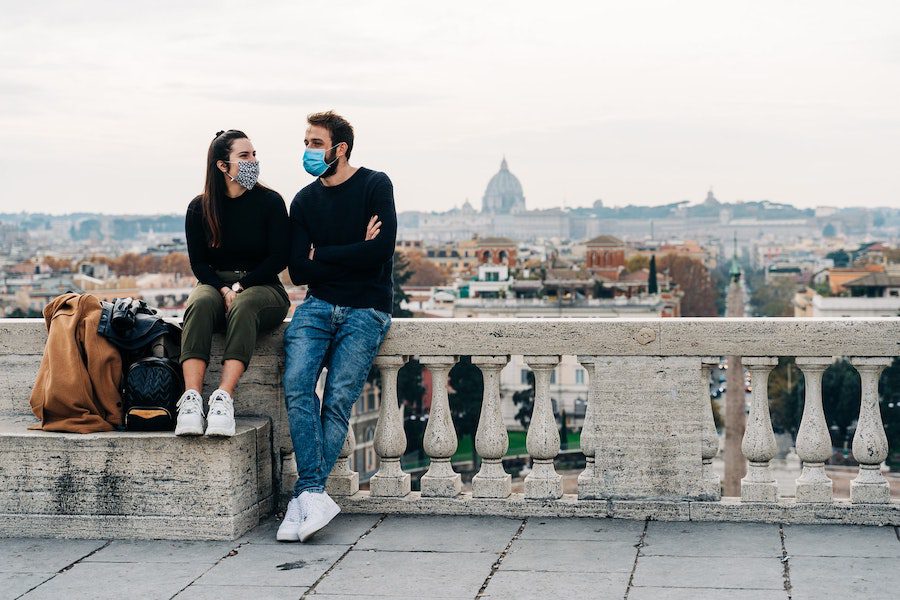 According to the latest government figures, more than 65% of the Italian population over 12-years-old are double vaccinated, and 70% have had at least one jab, creating "a comforting picture" for the future.
The Italian government on Thursday revealed that it had administered 73 million shots, which means that 70% of the population has had at least their first jab, whilst 65%, or 35.2 million, are fully vaccinated.
The Italian authorities are calling this "a great result", citing that over 91% of the over-80s are double jabbed and calling the vaccination campaign in general a huge success.
Those in other at-risk age groups fare almost as well. The 70 to 79 crowd have an uptake of 86%. Those aged 60 to 69 sit at over 80%, and the 50 to 59 year-olds are at 71%.
The news is "a very encouraging result," wrote health Minister Roberto Speranza on his Facebook page. "We must continue on this path, because vaccines are the best tool to begin a new season. Thanks to all the team working every day towards this goal in every corner of the country."
The word comes after the announcement that children between 12 and 18 will be able to come forward to get their shots without the need to book a slot from 16th August. The experts are pleased with the acceleration of the vaccination programme, as worries over the Delta variant persist and Italy finds itself in a fourth wave of the pandemic.
Another motivator to get jabbed is the expansion of the country's "green pass" requirements. The pass, much like in Monaco and France, will be required to access many leisure centres and cultural sites. The need for a pass has had the same effect as it has elsewhere, spurring protests as well as increased vaccination bookings.
Photo of Rome by Gabriella Clare Marino on Unsplash