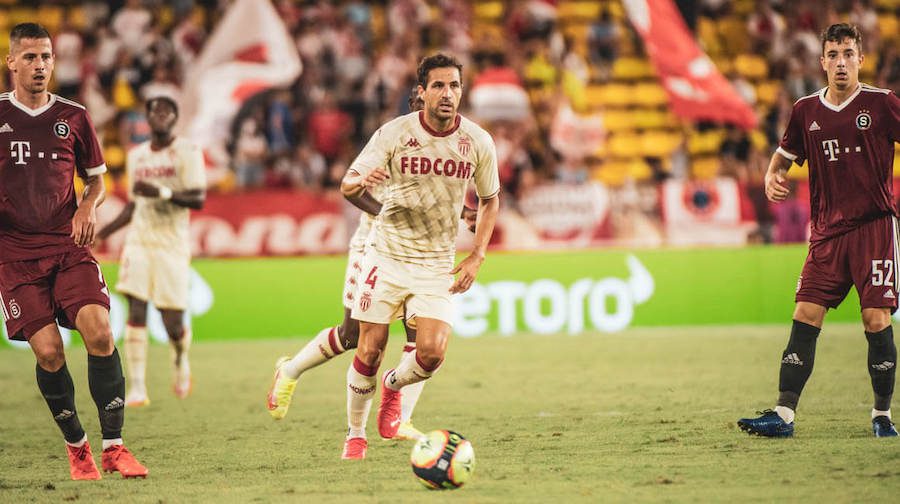 Living legend Lionel Messi's recent move to Paris Saint-Germain has caused quite a stir in Ligue 1, leaving many AS Monaco players star-struck and former teammate Cesc Fabregas happy to have a chance to play his old friend.
AS Monaco midfielder Cesc Fabregas has known Lionel Messi for more than 20 years. The two were teammates in Barcelona and have both come up the ranks to become respected players in their own rights.
Now for the first time in several years, they will play together again, only this time they will be on opposing teams. Messi's move to Paris Saint-Germain (PSG) was a big surprise and the reaction has been overwhelming.
"For France and Ligue 1, this is another dimension," Fabregas told The Guardian. "Sometimes I tell Leo he doesn't know how big he is. He goes to places and thinks the reaction is normal because he has been raised being the best and has been always surrounded by fans. But when you see it from the outside it is something I've not seen around anyone else. Sometimes there are more followers of Leo as a person than for a single club. A lot of people now will be following Ligue 1, especially with Leo there. The three of them, with Neymar and [Kylian] Mbappé there, will be fantastic to watch."
Monaco and PSG were neck and neck at the end of last season, with Monaco only one place and four points behind their Parian counterparts. The addition of Messi may have been a dampener on the team, but in fact, it has been a great motivator.
"All the boys are super-excited," Fabregas said. "For some, they were only dreaming of this and now they have a lot of enthusiasm knowing they will be playing against Lionel Messi. Most of them are French kids – maybe Monaco fans or PSG fans from Paris when they were little – and they cannot believe that Leo is playing for PSG. Everyone wants his shirt. They all want me to ask him already to keep a shirt for them when we play each other in mid-December. I've told them he probably has two and we are 25 [players] so I don't know how to do that.
"But it's nice to see the excitement and the will – they want to compete against the very best and show their talents. This Monaco team is full of young talent right now and it will be a big test for them. They know that and I think this excitement will be a good thing for them to be motivated throughout the season. When the right time comes to play against the best player in the world, they can show what they can do."
Despite all the fuss over the arrival of Messi, 34-year-old Fabregas doesn't think he or his team will spend this season trailing in PSG's wake. Monaco has been courting and developing talent for several seasons, and their third-place finish in Ligue 1 last season, as well as their place in the Champions League, proves they are strong contenders.
"When PSG don't win the league everyone sees it as a disaster because they spend a lot of money," Fabregas says. "Everyone takes it that this is a one-team league but in the last five years they've won three because Lille and Monaco have also won the title and put the brakes on their winning streak. It is a competitive league. It is not as easy as people think. It's very aggressive, very intensive, very fast with strong players who defend very well.
"They've been trying to catch it for a very long time and it seems like this is the last push – like, there is nothing better than Lionel Messi, there is no better defender than Ramos, [Georginio] Wijnaldum is one of the best midfielders at the moment, [Achraf] Hakimi is one of the best right-backs in Europe. It feels like they are doing the little extra final push to see where it takes them. We will see."
Photo of Cesc Fàbregas by AS Monaco Football Club