AS Monaco President and Monaco resident Dmitry Rybolovlev has taken line honours in the Rolex Fastnet Race, making the crossing from Cowes on the Isle of Wight to Cherbourg, France in two days, eight hours, 33 minutes and 55 seconds.
Businessman and philanthropist Dmitry Rybolovlev can now add accomplished sailor to his list of achievements after taking line honours on Tuesday night in his sailboat Skorpios for the Rolex Fastnet Race. It was the first time a boat from Monaco had achieved such a victory in the near-100 year-old race.
The race, which covers 695 nautical miles between Cowes and Cherbourg, is a first for Rybolovlev, who has only been sailing the past few years. This was his first offshore race and he was accompanied by his daughter Anna Rybolovleva. He took on the position as helmsman.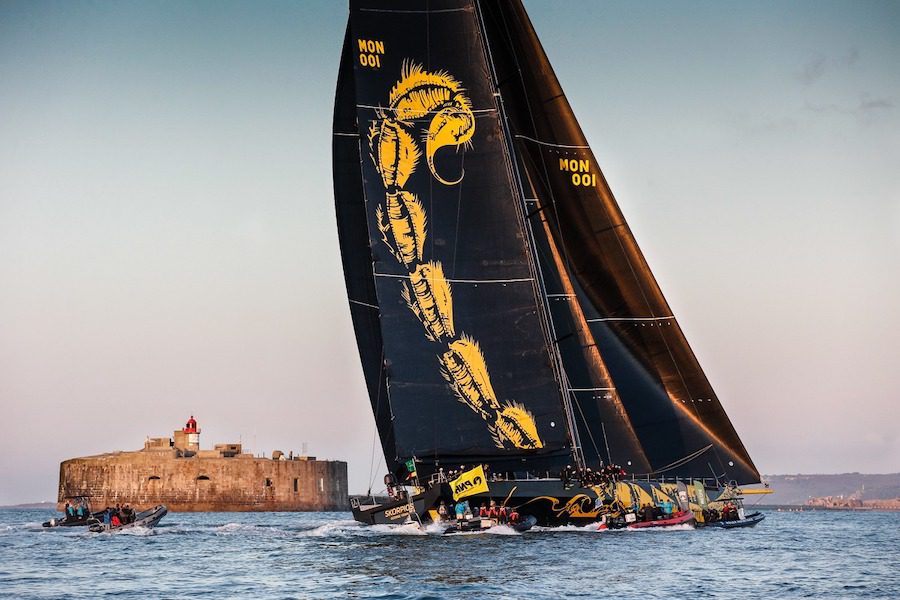 The first 12 hours of the race were described as "brutal", even causing skipper Fernando Echavarri to declare after the race he was relieved to have come through with the boat intact.
"The boat is very strong, we backed off on speed coming out of the Solent, but so was everyone else," said the Spanish captain. "We had an idea of what the boat might be able to do, but we didn't know for sure, so we learned a lot on this race.
"The owner is super happy, he's a good sailor but new to offshore sailing and he enjoyed the experience a lot. I think there is a very good chance we will be back for the Rolex Fastnet Race."
The recently launched boat was well positioned after the rough start, and the next segment of the race saw her breaking away from the competition, including former line honours winner Rambler 88 owned by George David.
"We're very pleased with the boat, the team was great," Rybolovlev said. "We want to thank the whole team for such great efforts. We were trying to stay conservative, especially in the high wind at the start, but we're excited to see what the boat can do in future races. Rounding the Fastnet Rock was kind of magical, it felt like a really special moment."
The 2021 edition saw changes which included 90 additional miles on previous races and a finish in Cherbourg. The win gives Skorpios the monohull benchmark time to beat next year.
In October 2019, Rybolovlev and his team won the World Championship title at the Club Swan 50 class race held on the island of Mallorca. In 2020, they won bronze at the World Championships in Scarino, Italy. This put Skorpios in the unique position of being the first ever team to win back-to-back medals at the Club Swan 50 World Championships.
Photos: Rolex Fastnet Race, © Paul Wyeth/pwpictures.com