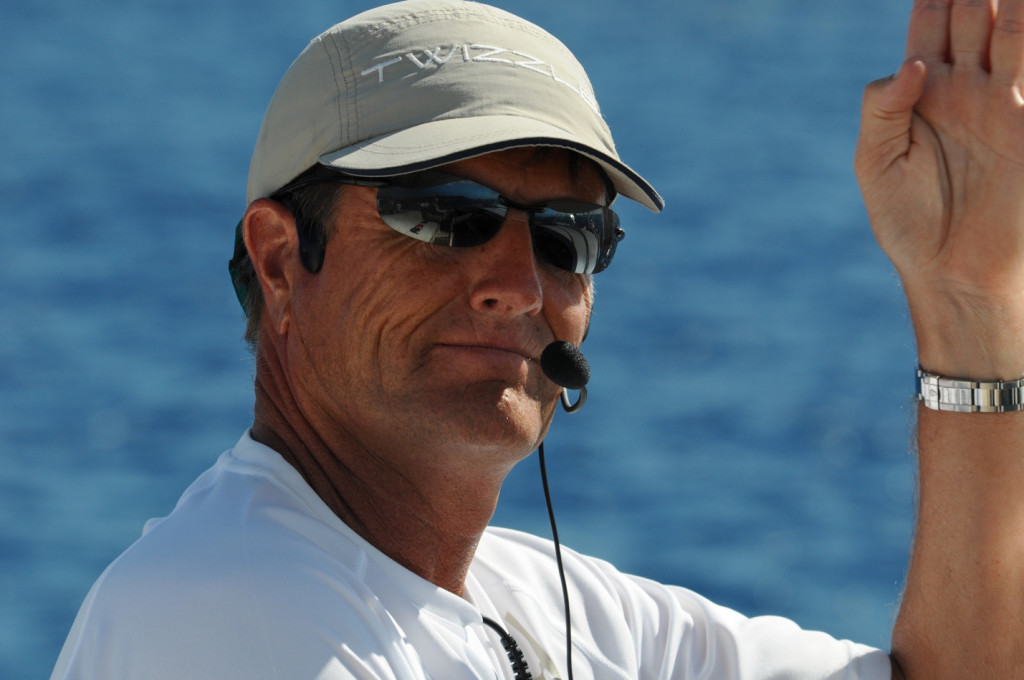 Q&A with Gordon Percy, Captain and Cogs4Cancer cyclist
ML: How did you end up in Yachting?
GP: For some reason, I always loved boats. By age 16, I already had my RYA Instructor certificate, and I was very lucky to be working in the school holidays at a sailing school that had about 20 different boats of all sizes and shapes, which was an excellent grounding in boat handling (excuse the pun). I was also an avid dinghy racer, sailing with the Scottish Youth team, and doing quite well at European level. I trained as a teacher of PE and Biology, but after three years teaching in international schools, I knew teaching was not for me, so I went off travelling in south east Asia. With the monsoon season approaching I headed back to Singapore where by mere chance I landed an unpaid deckhand's position on a classic 35m top-masted schooner, a large yacht at that time. ML: What certification/training do you need to become a captain?
GP: Today there is a quite distinct path to follow, as opposed to when I first started in yachting back in the early 80s. There are now 200/500 and 3,000 tonnes licences with many modules, days at sea required, and a training log book to be completed, all which takes time and, of course money! As the years have progressed, more and more courses have to be retaken, which is a good thing, the most recent being the requirement for the STCW certificate to be revalidated every five years. Log into your Premium account to read the full article. [ihc-hide-content ihc_mb_type="show" ihc_mb_who="reg" ihc_mb_template="" ]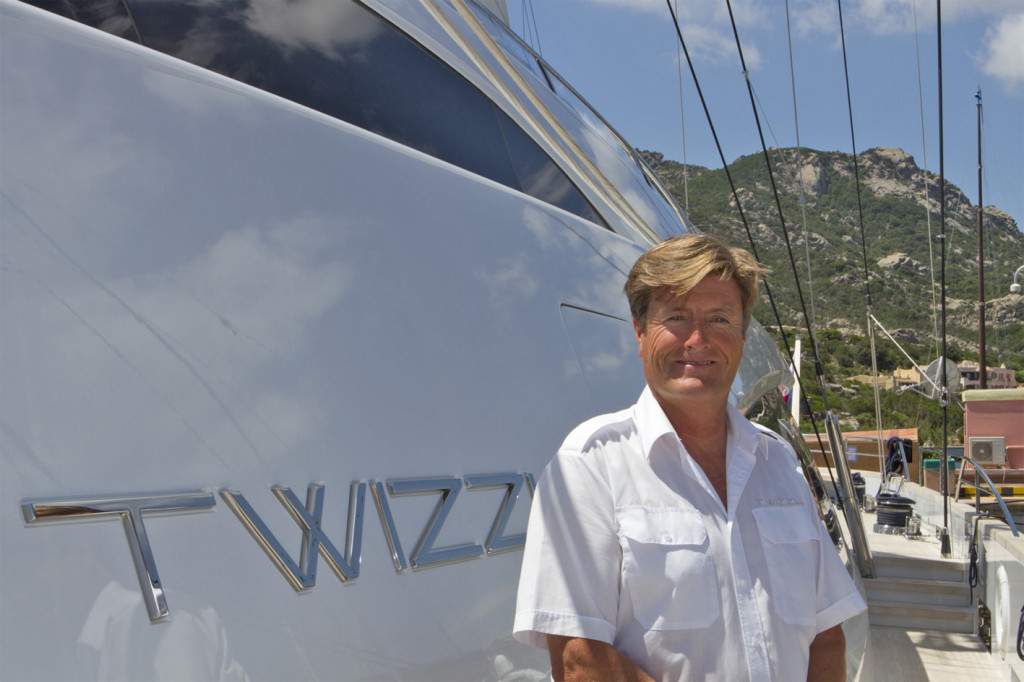 ML: What does being a Captain entail?
GP: Yachting is unlike the Merchant Navy where you work for a company who will then dispatch you to any of the vessels in their fleet for predetermined period of time. Generally, a yacht is owned by an individual, and so you are employed to work on his yacht only, unless he happens to have a couple. Generally, the contract is indefinite with a stipulated probation and termination period. Many people assume that manoeuvring a large yacht is the most difficult and demanding part of the job. But in fact, although it is the most fun part, in reality it takes only a very small percentage of one's time. A Captain is running a quite large business, with 20 or more employees, dealing with large budgets, logistics, constant maintenance, and a hundred and one other things required to keep a large yacht ticking over, and a very exigent Owner or Charter party happy at all times. Being accountable for millions of dollars' worth of yacht, the safety of the guests and crew is a large responsibility, and with the ever-increasing regulations that are easy to fall foul of, this can all weigh heavily on one's mind. Particularly today where, if there is a serious accident or a regulation broken, the first person sent to jail is the Captain, even before proven guilty, and it is this increasing criminalisation that we are seeing more recently, which puts the Captain in a very vulnerable position. The buck definitely stops at the Captains feet as they say! ML: Can you describe the yachting community to an outsider?
GP: It's a very diverse group of people from all walks of life and countries of the world. There are the very young just starting out, and the older more established crew with perhaps wife and children at home, which makes it all very interesting. Living in a tight community aboard a yacht, one makes good friends, and it's always a pleasure to bump into old friends in the most weird and wonderful places. Pros – seeing the world from a yacht is by far the best way to travel, unless you get seasick. Salaries can be good compared to shore side, but there are good reasons for this. It can be a fulfilling career for the right person; there is a great solidarity between the yachties, as in reality it's quite a small community. The food is usually delicious, and the living conditions better than you would have at home. Cons – the hours are long, the work can be very monotonous, very repetitive, you live in a very small space with some crew who you may not like. You may not get ashore for weeks at a time. You miss many Christmas celebrations, birthdays and weddings as the yacht always comes first. ML: How has the new French law on social security (Decree no 2017-307 of 9 March 2017), which came into effect on July 1, 2017, impacted you and other crew?
GP: It is by no means simple, and one wonders how it can and will be enforced. But basically, depending on your place of residence, a crewmember until now did not need to pay social security on his salary. This is obviously about to change, but as I write, the latest news is that the law has been deferred until a later date, to allow negotiations to continue. Primary, I'm guessing, because there was a large drop in business this summer in France as most of the yachts decided to go elsewhere.
ML: Tell us about the COGS4CANCER (C4C) charity cycle.
GP: Cogs4Cancer started in 2013 and has since then raised over €908,000 for both Cancer Research UK and local French cancer charities. This year will be the 4th edition of the charity ride, which will see 36 cyclists travel 1,400km from London to Antibes in 10 days. C4C hopes to hit the €1 million raised marker. This will be my second ride with the COGS, the last one in 2015 was from Barcelona to Antibes in 5 days. Cogs4Cancer is managed by a group of volunteers who all work within the superyacht industry and 100% of all money raised goes to the designated cancer charities across Europe and the UK. Volunteers not only put in countless hours planning, preparing and promoting, but also pay for all their own travel and equipment needed to make the cycle rides happen. ML: What is the Tribute Ride and how can people get involved?
GP: The tribute ride on Friday October 13th is a wonderful opportunity for those who wish to join the riders for the last day of our ride from London. It's a great day, the riders are in need of encouragement and new people to talk to, and its gives those who either could not commit the time, or felt it was too far to ride to get involved with the event. Last year we had over 100 people join us, which was really uplifting and good fun. There are a few options – from Greolieres to IYCA Antibes, approximately 60km (mainly downhill) or from Port Gallice, Juan les pins, to IYCA Antibes, approximately 10 km along the coast. For more info on the ride, see http://cogs4cancer.org/2017-tribute-ride or for the Tribute Ride, email at frenchtribute@cogs4cancer.org ML: How significant is the Monaco Yacht Show and is it relevant for crew?
GP: I guess it is considered as the most prestigious of all the shows in the world, of which they are possibly too many. It's a chance for real buyers to peruse some of the biggest yachts for sale, but I would say it's also an excellent event for networking for more senior crew. ML: What yachting magazines do you read to stay atop of industry news?
GP: Yachting Matters is always a good read, and Boat International to see what's happening in the market. ML: Yachting app you can't live without?
GP: I am not a yacht spotter so the likes of Marine traffic I steer clear of but Windy is my favourite for weather info and flight tracker to check if the Boss's flight is on time. 

ML: Advice for anyone looking to get into the industry?
GP: If you want to work on a yacht for the money, please go elsewhere! It's a tough business, and there are reasons why the salaries are good, but as Captains we are finding it more and more difficult to find the right crew. There is no longer enough crew who want to be there because they love yachts/boating, love the sea, and love travelling. Start at the bottom, learn your chosen trade inside out, resist moving up the ladder too fast, and always remember who is paying your salary and giving you the opportunity to see a bit of the world. Article first publishes September 30, 2017.
---
READ ALSO
https://monacolife.net/a-monaco-yacht-show-series-original-carey-secrett/ [/ihc-hide-content]