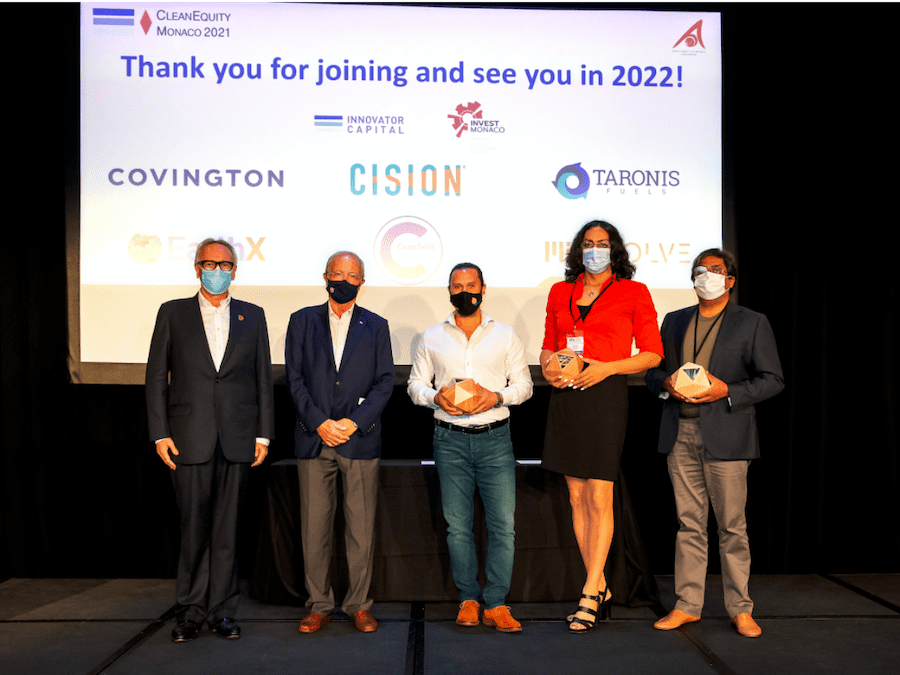 A UK company behind the 'smart meter' that breaks down electricity bills to the level of individual appliances was one of three award winners for innovation at this year's CleanEquity event in Monaco.
CleanEquity Monaco, the annual invitation-only conference organised by Innovator Capital and featuring the world's best up and coming sustainable technology companies, showcased 17 organisations this year.
On 23rd July, three were selected as recipients of the CleanEquity Awards for Excellence.
US-based Conamix won the Award for Research for their use of sulphur cathodes in enabling the production of high energy batteries for electric vehicles. Their batteries are 25% less expensive than current lithium-ion technology and use no cobalt or nickel in production.
Vertoro, a company from the Netherlands, received the Award for Development for their work converting residual biomass into its liquid platform product, Goldilocks, providing a sustainable alternative for existing fossil oil refineries and petrochemical plants.
The final winner, Voltaware out of the UK, won the Award for Commercialisation. The company's innovative smart meter utilises algorithms to accurately break down electricity bills to the level of individual appliances, unlocking use cases such as energy efficiency, predictive maintenance, safety and security to help end-user consumers save money and energy.
The runners-up were IPG from the UK, United States-based Agerpoint, and Purity Fuel, also from the US.
Awards were designed by Irish artist Claire McClusky, based on a 20-sided "platonic solid", each symbolizing some aspect of water. They were fashioned using sustainable and traceable wood sourced from the Lisnavagh Timber Project in Carlow.
Prince Albert II said of the conference, "For the past decade, it has been a pleasure to participate in this conference, as it has always been instructive with the opportunity to meet fascinating people committed to the United Nations Sustainable Development Goals and making the world a better and fairer place."
Innovator Capital, a London-based specialist investment bank, celebrated their 14th year holding the event and since its inception, more than 350 companies have presented ideas and products.
Photo left to right: CleanEquity co-founder Mungo Park, Bernard Fautrier, Michael Boot, Charlotte Hamilton and Rishabh Jalpuria