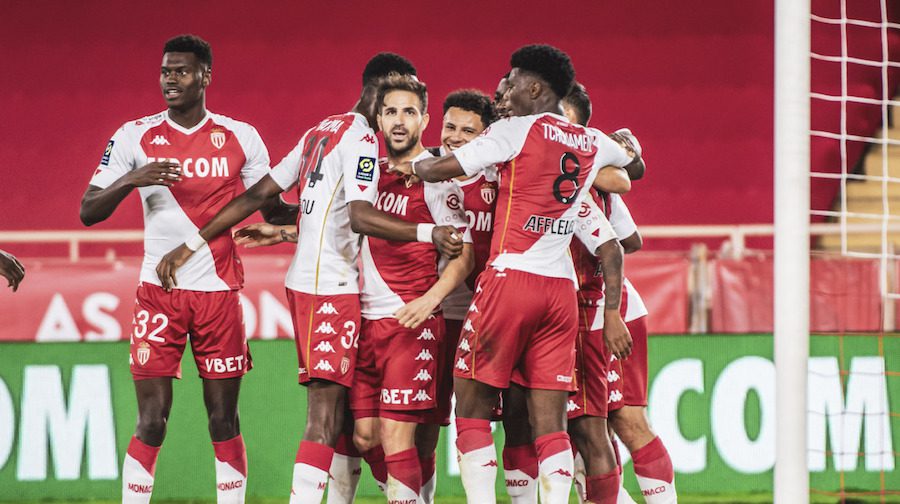 AS Monaco will be playing the very first Ligue 1 match of the season this Friday, with fans in attendance, when they take on FC Nantes at Stade Louis II.
After their spectacular 2020-21 season, AS Monaco are back to show they're still on form this Friday 6thAugust, hosting FC Nantes in the first game of the Ligue 1 2021-22 season.
Fans will be able to come to the stadium to see the Red and Whites live and in action, a welcome change to last year's closed-door sessions.
With eight French league titles, five victories in the Coupe de France, one Coupe de la Ligue, and in Europe, appearances in the finals of both the Cup Winners' Cup and the UEFA Champions League, AS Monaco is amongst the most elite clubs in French football.
AS Monaco and FC Nantes have played 30 games to date in Ligue 1 action. The Red and Whites have come away victorious in 18 of those games, ten at home at Stade Louis II and eight at Stade de la Beaujoire in Nantes. With such evenly matched teams, the game is sure to be an exciting one.
Health measures will be in place and a health pass for those 16 and over is required for entry. For tickets, visit the team's website at asmonaco.com or go to the ticket office at Stade Louis II. A maximum of six tickets per person is allowed and kids under 16 get a reduced rate.
Photo of AS Monaco last season, source AS Monaco Football Club