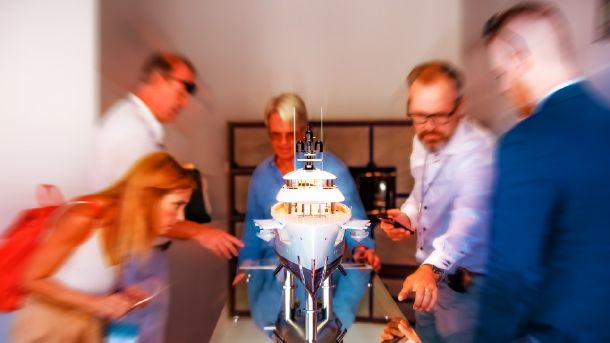 This September at the 2021 Monaco Yacht Show, visitors will discover a brand-new exhibition area dedicated to design and innovative solutions in superyachting: the Yacht Design and Innovation Hub.
Future charterers and yacht owners will meet a selection of designers who will present their works and their creative talents in designing a superyacht from a blank sheet.
​​​​​​​Located on virage Louis Chiron in Port Hercule, inside the new show's Dockside area (superyacht and tender exhibition), the Yacht Design and Innovation Hub will complete the show's historical Designer Gallery on Quai des Etats-Unis where visitors are used to directly meeting up with the designers and naval architects on their booths.
With the Yacht Design and Innovation Hub, the MYS organisers aim to enhance the first-time superyacht experience of the new generation of customers who plan to build their future yacht.
Visitors to the show will then meet up with top-notch yacht designers to start discussing their next yacht project or receive the experts' insights on the current and future trends in superyachting.
During the show's four days, designers will hold 15-minute talks about design in yachting and also about their experience or projects. Access will be free to all visitors depending on room capacity and sanitary measures, no registration required.
The Yacht Design and Innovation Hub is part of the new programme developed by the MYS Organisers to offer a bespoke experience of unparalleled prestige to future superyacht charterers and owners in visit to the Monaco Yacht Show.
Monaco Life with press release