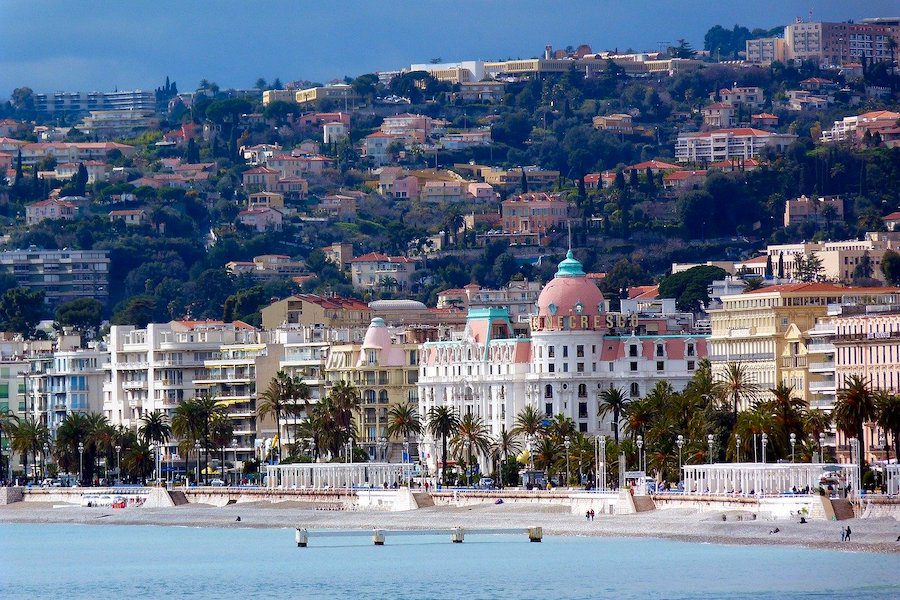 The City of Nice has been added to the UN's prestigious World Heritage List under the label of 'Winter Resort Town of the Riviera'.
Meeting online in this year's host city of Fuzhou, China, the UNESCO World Heritage Committee chose Nice on Tuesday 27th July together with a number of new sites for their cultural, historical or scientific significance.
The news came as a huge relief to Mayor of Nice Christian Estrosi, who says he has worked for more than a decade to restore the French Riviera's largest city to its former glory and obtain World Heritage status.
"Since 2008, we have worked tirelessly to bring to life everything we had forgotten: the beauty of our facades, our buildings, our diverse places of worship, our gardens, our landscapes, our public spaces," he told Nice Matin. "We have worked to give back to our city what had enabled it to seduce the most prestigious politicians, the most inventive business leaders, the most daring artists from all over for nearly two centuries."
🔴 BREAKING!

New inscription on @UNESCO #WorldHeritage List: Nice, Winter Resort Town of the Riviera, #France 🇫🇷. Félicitations! 👏

ℹ️ https://t.co/X7SWIos7D9 #44WHC pic.twitter.com/GQkUmyvtgo

— UNESCO 🏛️ #Education #Sciences #Culture 🇺🇳😷 (@UNESCO) July 27, 2021
A World Heritage Site is a place that is listed by the United Nations Educational, Scientific and Cultural Organisation (UNESCO) as having special cultural or physical significance.
The city of Nice has a long history of tourism, both in summer and winter.
The natural environment and its mild Mediterranean climate came to the attention of the English upper classes in the second half of the 18th century, when an increasing number of aristocratic families took to spending their winters there. In 1931, the city's main seaside promenade, the Promenade des Anglais, was inaugurated by Prince Arthur, Duke of Connaught, and was visited by the likes of Queen Victoria and her son Edward VII, who spent winters there, and Nice-born Henry Cavendish, who discovered hydrogen.
The city has also been a drawcard for notable painters including Marc Chagall, Henri Matisse, and Niki de Saint Phalle. Their work is commemorated in many of the city's museums, including Musée Marc Chagall, Musée Matisse and Musée des Beaux-Arts.
Nice also has a rich architectural heritage. During the Savoyard period, several palaces and mansions were built, as well as churches in the Baroque style. During the Belle Époque, the city was enriched with numerous villas and hotels, including the famous Negresco Hotel.
Mayor Estrosi says the World Heritage classification has given him more confidence to push forward with having Nice chosen as the European Capital of Culture 2028.