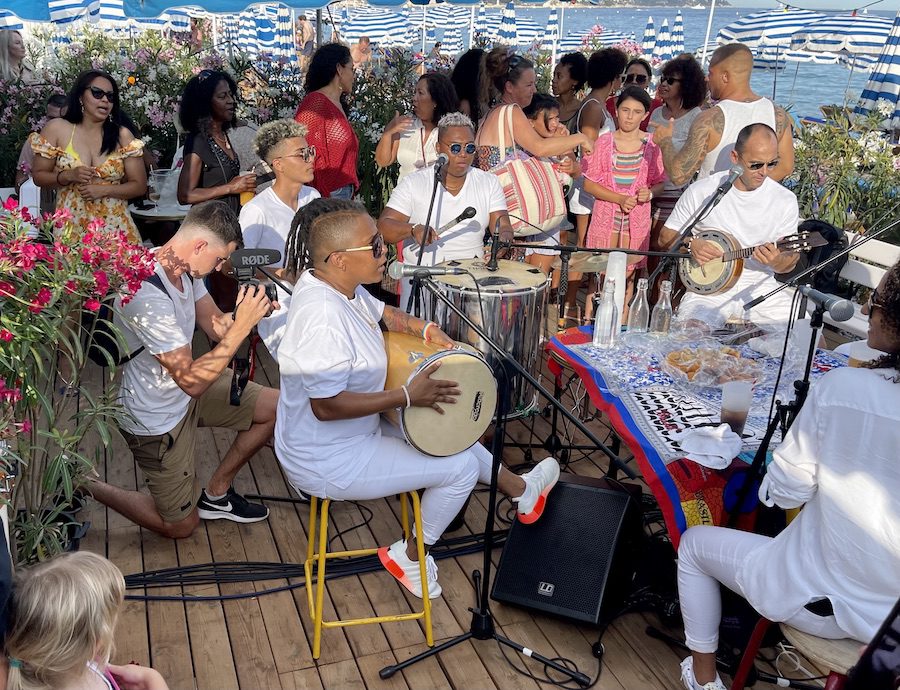 The City of Nice is banning music on terraces and beaches amidst a resurgence of the virus.
According to Nice Matin, Mayor Christian Estrosi is tightening the rules to limit the spread of the Delta variant throughout the city.
A decree is due to be passed on Saturday banning music and live bands from performing on restaurant terraces and beaches where, Estrosi says, "people are getting together and dancing."
It is due to come into force either Saturday evening or Sunday.
He is also calling on the Prefect to apply the same rule to indoor establishments amid concerns over the rapid rise in Covid cases, especially the Delta variant among 20-49-year-olds.
Meanwhile, faced with increased circulation of the virus among children and adolescents, Mayor Estrosi also announced on Friday that from Wednesday 28th July, children at holiday centres will only be admitted "if they are provided with a PCR test of less than 48 hours or, for over 12 years of age, a vaccination certificate. Saliva tests will be authorised."
By midday Saturday, the mayor had backtracked, instead saying that tests were encouraged but not mandatory.
"The City of Nice offers and recommends these saliva tests to families to avoid an increased circulation of the virus and the total closure of the centers which would penalise parents and children," wrote Christian Estrosi on Twitter. "Facilitators and staff who are not vaccinated will need to be tested to ensure the best possible protection," he added.
Photo of a live band performing at a beach in Nice, by Monaco Life