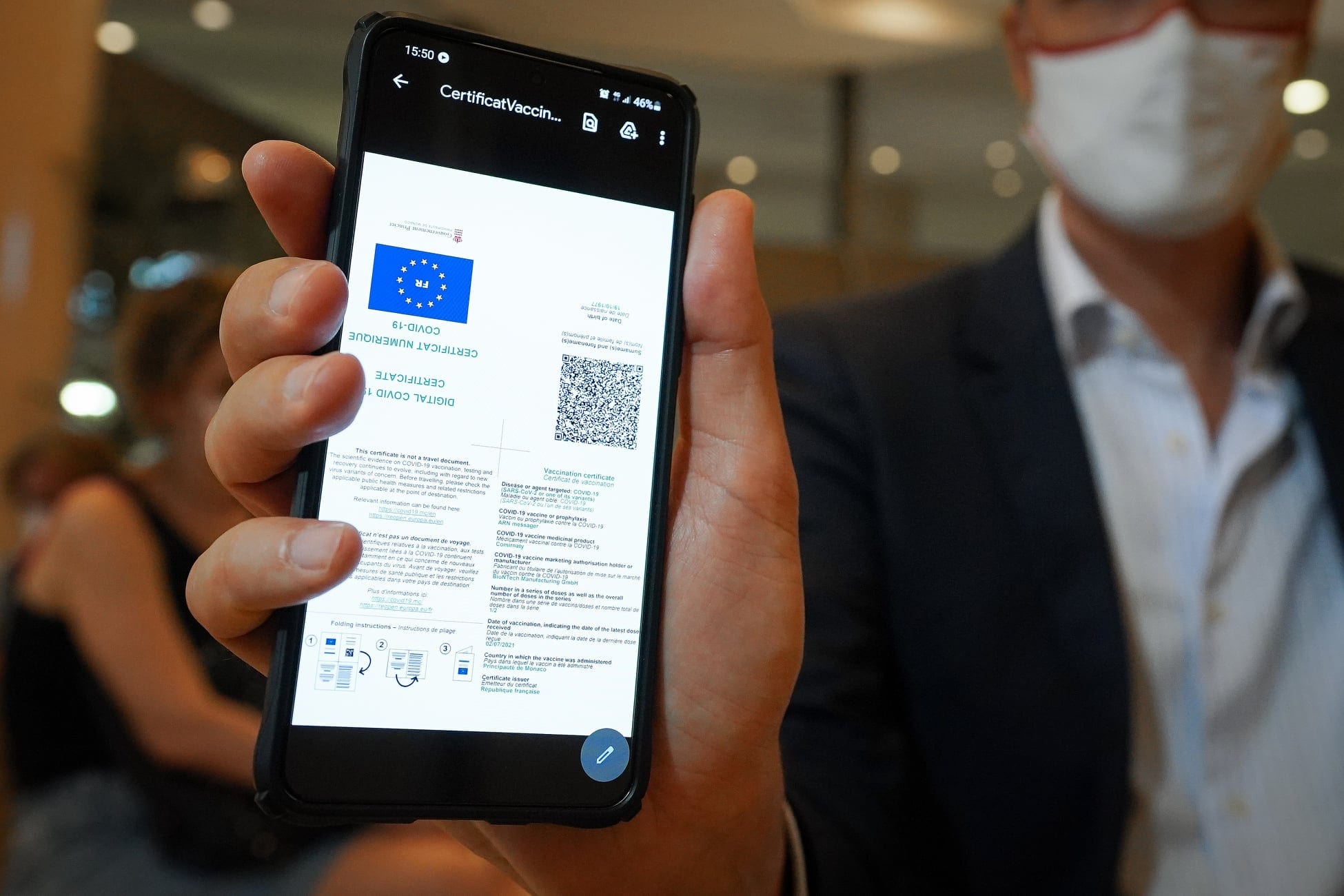 On Wednesday 21st July, the French government will begin enforcing its mandatory health pass for access to leisure and cultural venues with more than 50 people. So, what does that mean for Monaco residents?
In his recent speech to the nation, French President Emmanuel Macron announced that the health pass (pass sanitaire) will become compulsory from 21st July at venues catering for crowds of 50+, including cinemas and museums.
From the beginning of August, it will be necessary to show your health pass to simply have lunch at a restaurant in France, even on an outdoor terrace, or to go shopping in a mall.
It means that these venues will be reserved for people who have been fully vaccinated, have recovered from the virus, or who have tested negatively for Covid. Long distance travel by plane, train and bus will also be affected. The rules, however, will only apply to those aged 12 to 17 from 30th August.
People resident in France can use the country's TousAntiCovid app or provide a printed copy of the health pass.
Monaco, however, has a different system. For residents of the Principality, the government offers two passes – the Monaco Safe Pass and the European pass.
The Monaco Safe Pass can be used in the Principality of Monaco and in France.
The European Pass is valid in Monaco and in the countries of the European Union, as well as well as Iceland, Liechtenstein, Norway and Switzerland. This can also be used in France.
Basically, if a Monaco resident has either of these passes, they should be given access where a health pass is mandatory in France.
France's entry rules will be among the most restrictive in Europe, however similar certificates are already in play for millions of Europeans.
Denmark was the first country in Europe to introduce a 'Coronapass' to go to things like restaurants, hairdressers or cinemas. Austria has similar rules.
In Germany and Portugal, restrictions depend on the incidence rate of Covid-19 cases in a specific region, and since 16th July in Greece, people can only go inside establishments if they can prove they have been vaccinated.
Italy is currently looking to extend its health pass to bars and restaurants as the number of infections is on the rise again.
Photo by Michael Alesi, Government Communication Department