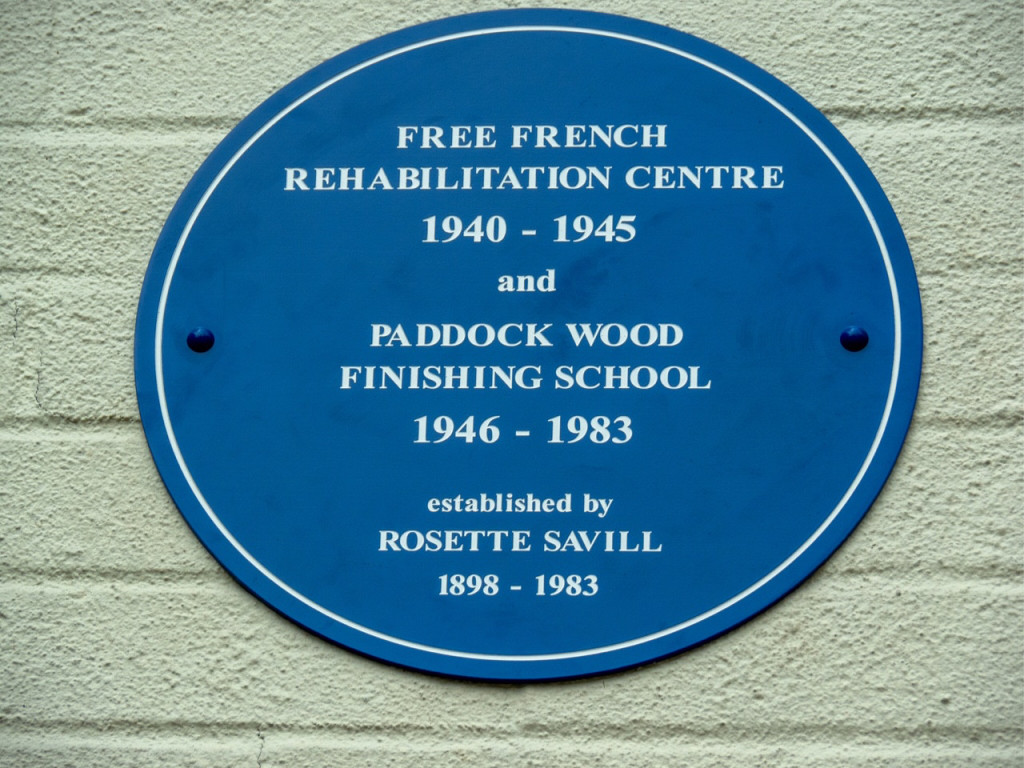 On September 15, 2017, a blue plaque was put up commemorating Paddock Wood Finishing School and the WWII Free French Rehabilitation Centre in Lightwater in the UK.The unveiling was witnessed by 20 former teachers and students, including Pippa Anderson, who recounted the remarkable story of Rosette Savill, a Monegasque who offered her Paddock Wood home as a rehabilitation and recovery site for injured Free French soldiers and Resistance personnel.
Rosette Veronique Persenda was born in Monaco at midnight on Monday, September 19, 1898, to Jean Persenda, a 29-year-old Italian electrician domiciled in Monaco and 28-year-old Monegasque Valentine Coscioli. Rosette had two sisters and a brother. The family moved to Villa Valentine in Maison Persenda a tall and elegant home on rue des Géraniums, which still exists today. As a toddler, Rosette had a terrible accident in the garden. She was found almost totally submerged, facedown in the murky water of their pond by the family's gardener. It was her little red shoes that the gardener recognised and quickly pulled her out of the water; she wasn't breathing. With no signs of life, family members made a pilgrimage to a small church in a village in the mountains just above Monaco. Here, the Persendas, a religious family, prayed in desperation, and at that moment, Rosette in Monaco started to breathe again; she was saved. For many years the little red shoes that Rosette had been wearing hung on the wall inside the church in commemoration. Rosette excelled at school. She was highly creative and spoke French, English and Italian. In her late teens, she went into dress designing, finishing her training in Paris. When the First World War broke out, Rosette and her sisters helped by becoming nurses in the local hospital. On June 19, 1926, the British Consul in Monaco married Rosette and Stewart Savill, and shortly afterwards the Savills opened a dress shop in Monte Carlo, close to the Hotel de Paris. But, by 1935, the Savills had moved to England as they wanted a British education for their sons. They lived in London's East Finchley, at 24 Thornton Way, NW11 and ran a successful couturier business in Grosvenor Street, in London's West End. According to one newspaper article "they designed delightful clothes, fancy hats and long gloves for the social events of the day". However, with the outbreak of the Second World War and feeling this occupation inappropriate, the Savills closed their business.
Savills close their business, Rosette joins Free French Forces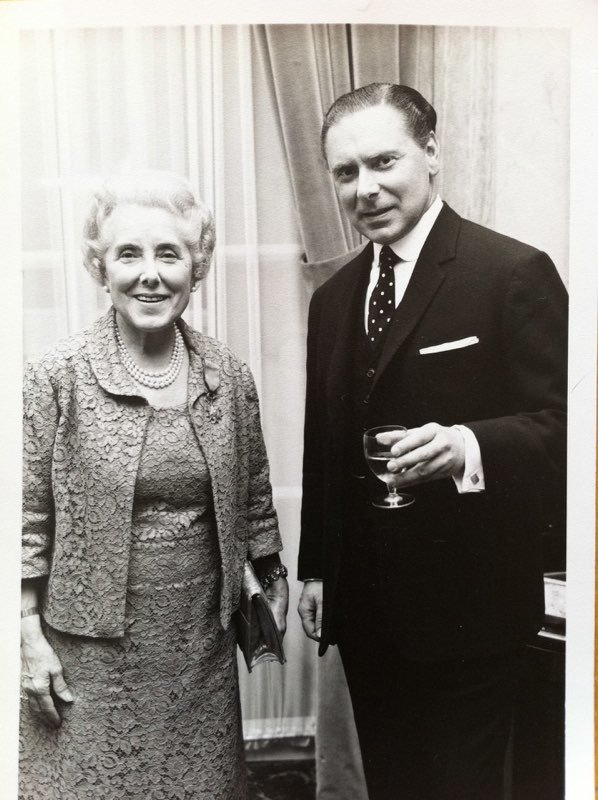 After the collapse of France and General de Gaulle's call up in 1940, Rosette joined de Gaulle's Free French Forces as a Welfare Officer. (De Gaulle wanted Mrs Savill to direct the French Forces in the UK but she didn't take him up on his offer as she didn't like khaki.) It was at this time that the Savill family moved to Lightwater, to Paddock Wood, "a delightfully situated Victorian residence" in "charming and well matured gardens, grounds and paddock in about 7¼ acres." Mrs Savill immersed herself in her duty as a welfare officer in London and locally. She gathered the support of a distinguished committee of public figures to organise fetes, charity sales, concerts etc., to raise money for Service Clubs for French Officers and men. She sourced supplies of bedding and furniture necessary for the upkeep of these centres and worked tirelessly for charitable organisations, as well as financing, setting up, feeding and clothing escapees, arriving from France. One such club was the Club of the Free French Navy. A newspaper article dated November 15, 1941, describes it as being opened by the Duke of Kent with 350 members. "The whole house possesses an atmosphere of comfort and good fellowship with Mrs Stewart Savill as guide, philosopher and friend. She personally attends to the catering, looks after the staff, decorates the rooms with flowers and has a word of welcome for everyone." In addition to this charitable work, in the grounds of her new home under massive security, the Savills set up a secret reception centre (or safe house) for the French Resistance Movement where agents could rest between spells of duty in occupied France. They converted the coach house and stable block into a convalescent home for those who had lost limbs in the war, where they could be trained to use their new, artificial limbs supplied by the not too far away Roehampton Hospital.
From the French Resistance to a Finishing School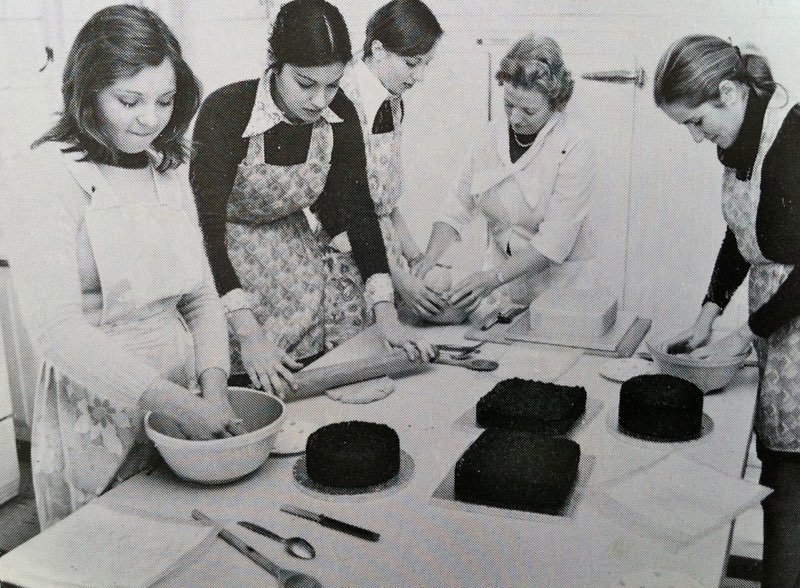 It was at this time that the Savills found themselves with a home that had been extended out of all proportion to their family needs. Mrs Savill was held in high esteem by countless men and women who had returned home to France with a great affection for her and for England. Some of those she had looked after wrote to her, asking if she could arrange an English education for their daughters. For three years after the war, the Savills developed their home into a holiday centre, nurturing the chrysalis of their first 3-week summer school. In the beginning it was for the 16 to 18-year-old daughters of French officers the Savills had known during the war, and later on, young women from all over Europe were included. From its foundation as a summer school for foreign girls to learn English, it snowballed rapidly to success, as satisfied parents around the world wanted their daughters to stay longer than a summer to gain the benefit of English upper-class polish and etiquette. In 1949 Mrs Savill – with the help and support of four patrons with whom she had worked very closely during the war: the Marchioness of Crewe, Lady Cynthia Colville, Lord Bessborough and Lord Stanmore – opened her full-scale Finishing School. The Savill family moved into their own small, separate home on the estate called "The Cottage", which made room for the students to occupy their large Paddock Wood home. The old stables were converted into classrooms and to make it viable, and up-to-date equipment was added to attract both British and foreign students. A 1950s prospectus has the fees at this time as 180 guineas per term – the equivalent of about €6730 (£6000) today. Mrs Savill cleverly mixed the highly original systems of the academic, the practical and the gracious in her syllabus and her Finishing School was an instant success. Foreign girls found Paddock Wood an interesting and charming place in which to learn English and British girls found they could prepare for a career with all the advantages that had previously only been offered by Swiss schools. As Mrs Savill and her all-year-round finishing school became better known amongst families around the world in the 1950s, the school had to grow and the number of bedrooms and facilities needed to be increased. As land around Paddock Wood came up for sale, Mrs Savill cleverly purchased it and in the 1960s, an extensive programme of redevelopment of the estate was undertaken. We know that Mrs Savill's eldest son, Val, completed his degree at Oxford and that he was instrumental in the redesigning of the estate, giving the school its distinctive style – most likely derived from two much older local properties nearby, which still exist. Then the Savills extended the small Cottage they'd lived in, so it was worthy of receiving parents of prospective students; they called it Savill House.
Honoured for her work
In 1963 – and unbeknown to Mrs Savill – enquiries were being made into her wartime voluntary work by the Minister of Foreign Affairs in Paris, as requested by the French Consul General in London. The Minister's department spoke to former refugees and fighting men who'd fled to the UK after the fall of France in 1940, interviewed blind and limbless heroes who'd recuperated at Paddock Wood and the department also spoke to survivors of Nazi concentration camps who were brought to Paddock Wood after the end of the war. The enquiries took over four years to complete; they concluded that Mrs Savill should be honoured for her work. With the permission of Queen Elizabeth II, on May 26, 1967, General de Gaulle appointed Mrs Savill as a Chevalier de l'Ordre National du Mérite de la République Française, or Knight of the National Order of Merit of France, for the exceptional service she gave to France during the War. Paddock Wood closed after the Iran/Iraq War and the Falklands War took their toll on student numbers from the Middle East and South America, in early 1983. Mrs Savill died on Sunday, October 30, 1983. Paddock Wood was sold and redeveloped; its 26 acres now has 1500 homes.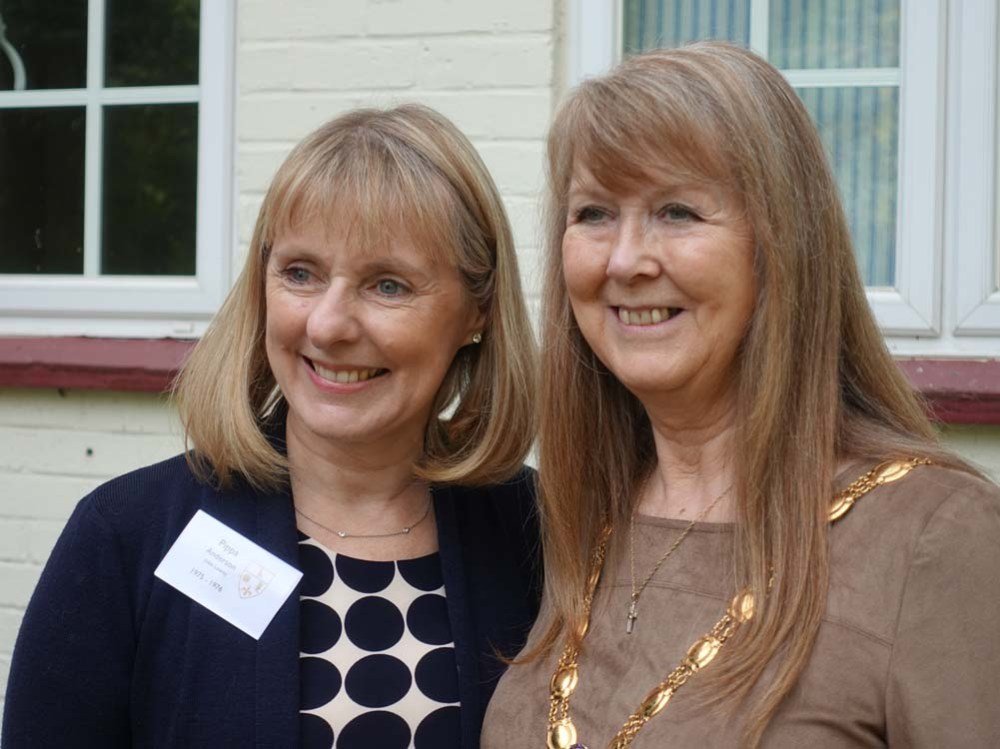 Article written, and republished with kind permission, by Pippa Anderson, Paddock Wood Finishing School Alumni. Gillian Barnes of Surrey Heath's Museum was behind the blue plaque initiative. Article first published October 17, 2017.