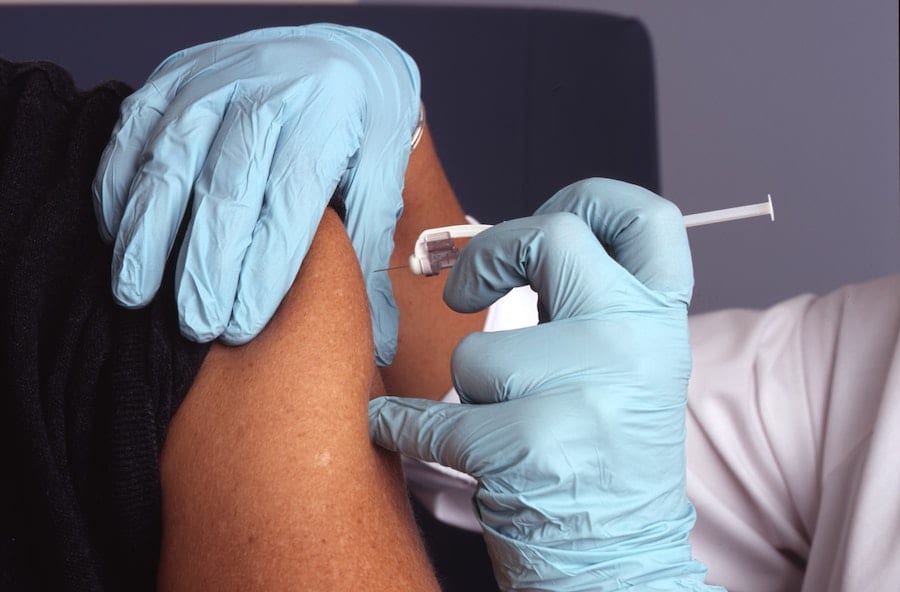 Cross border workers aged 50 and over are now able to access free Covid-19 vaccinations in Monaco. It comes as the Principality sees its incidence rate double within the week.
The government announced the extension of its vaccination programme late Monday, saying the move is "part of the vaccine strategy of the Principality, which has the objective of offering, in the long term, vaccination coverage for the entire population – residents and workers."
People wishing to receive the jab are invited to contact the Call Centre on 92.05.55.00, or visit the website https://vaccination-covid19.gouv.mc.
Proof of professional activity in Monaco is necessary.
Vaccinations are available free of charge for all residents of the Principality aged 12 and over, and the government is strongly encouraging all older citizens to get the inoculation.
"People 65 years of age and over who have not yet been vaccinated are invited to do so as soon as possible because only vaccination provides effective protection for older people who are more vulnerable to the virus," said the government in its statement. "For those younger, the vaccine is the most effective solution for themselves and for the protection of others."
Currently, 60% of the eligible population – those aged 12 and over – are vaccinated in Monaco.
Circulation is on the rise
Figures released by the government on Monday show that the incidence rate in the Principality has more than doubled within the week, jumping to 91 compared to 42 the previous week.
Health authorities believe this is largely due to the Delta variant, which is becoming the dominant strain throughout most of Europe and is more contagious.
Hospitalisations have increased slightly amidst the rise in circulation, with four people now being treated at the CHPG, including one resident. One of these patients is in intensive care. Meanwhile, 32 people are being followed by the Home Monitoring Centre.
Photo source: Unsplash