For almost a decade, Elsa has modernised the way we think about cuisine. The first 100% organic restaurant to receive a Michelin star, using only wild-caught fish and the freshest local produce, this Ecocert certified restaurant embodies the future of gastronomy and sustainable cooking.
Manon Fleury, meanwhile, is part of that new generation of chefs who combines fine dining with a full respect for nature and the land. Her ecological and zero-waste approach involves using the entire product from head to tail, fruit to stone, and flower to leaf.
It is for that reason that Manon Fleury was chosen this year to head the Michelin-starred Elsa restaurant at just 30-years of age. Her mandate: to enhance seasonal products with an emphasis on plants, actively collaborate with local artisans and producers, minimise waste and create modern and responsible cuisine without compromising on excellence and creativity.
"It's new for us, because it is the first female chef that we have had here at Elsa, and she is young," Danièle Garcelon, General Director of Monte-Carlo Beach, tells Monaco Life. "But first comes talent, then gender, and she is so courageous. We all work well together as a team. It's been a great start to the season."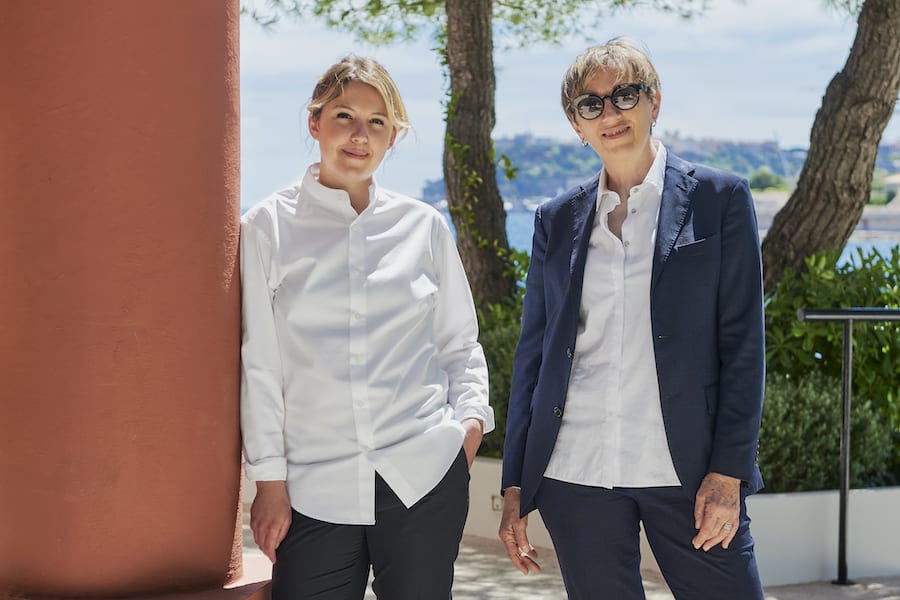 This legendary location is no stranger to remarkable women, with the likes of Irish architect and designer Eileen Gray, American columnist and songwriter Elsa Maxwell, and Indian architect and designer India Mahdavi among the former famous faces.
But it is the common values and convictions that Manon and Elsa management share that secured her appointment to the top job.
"For me, Elsa is the whole package," Chef Manon Fleury tells Monaco Life. "The challenge of producing food with zero waste gives me more potential to be creative. When I have, for example, peas in the pod, I think 'will I create a broth with the pod, or a jelly?' It is a challenge to use what you would normally throw in the bin, and above all it has to taste good."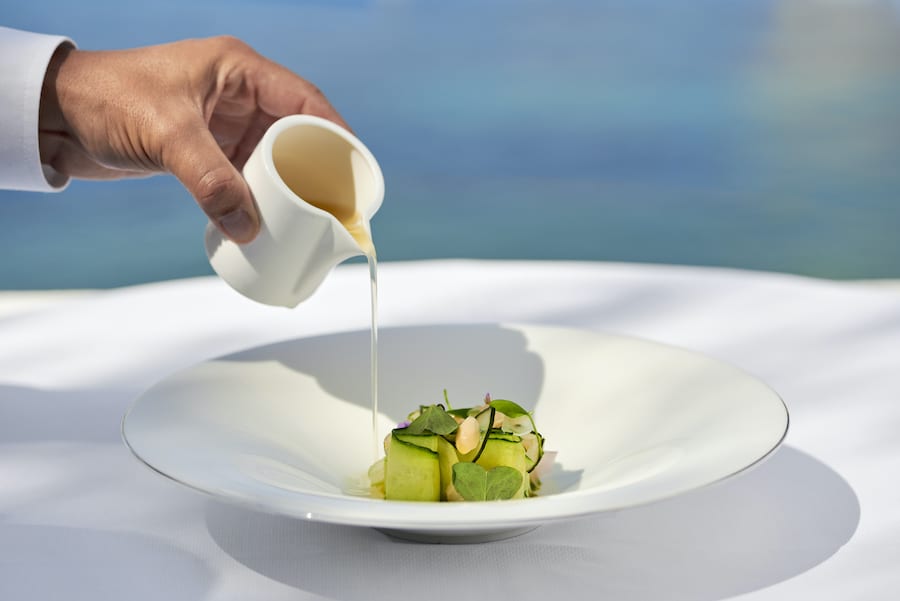 In the tranquil setting of the Monte-Carlo Beach, sheltered from the hustle and bustle of busy Monaco, guests are invited seaside for a moment of harmony and wellbeing – in mind, spirit and taste.
On this warm June day, my entrée of sweet and sour cucumber, fresh almond and verbena infusion sets the tone for a light yet flavoursome lunch. It is followed by a mixed grain risotto with peas, beans and punchy zaatar, before a refreshing candied citrus fruit dessert with amaretti biscuit, cream and orange blossom. Even after a glass of champagne, I am left feeling comfortable and satisfied – the perfect meal for these hot summer days.
"French cuisine doesn't generally have a healthy approach," Manon tells me. "We never really think about building a dish in a healthy way. So, I try to inject that into my cooking. Even if butter is great – I love the taste of butter – it is possible to remove some ingredients, a heavy sauce for example, and think in terms of what is good for the people who are eating at my restaurant."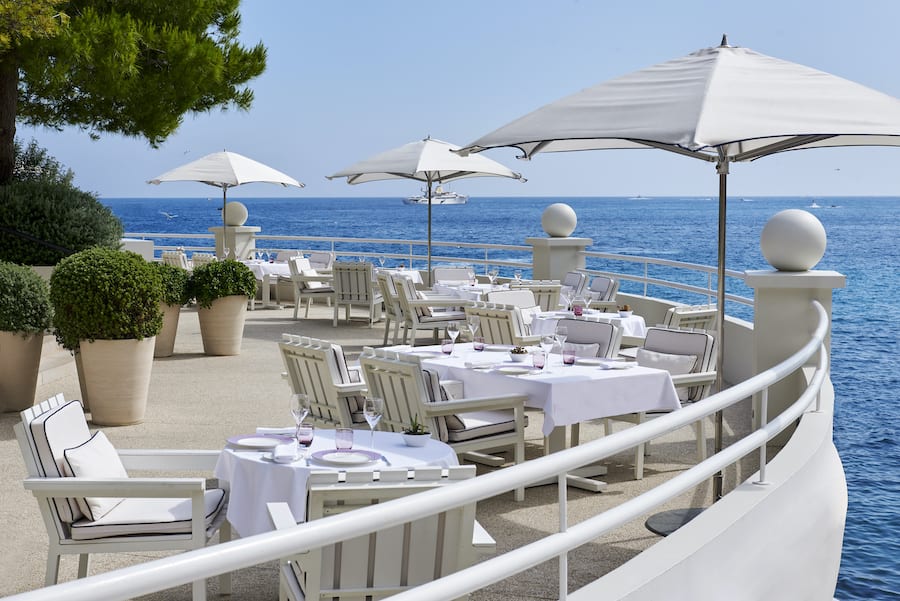 "I think this is the new way to chef, to concentrate flavours," adds Manon. "The challenge is to show that healthy cuisine, and introducing more vegetables, more grains, is trendy. As chefs, we have a lot of influence over consumers and what they choose to buy in terms of products and what they cook."
Creativity abounds on this menu, where guests can also find San Remo prawns with raspberries and nasturtium flower jelly, stuffed zucchini flowers with candied lemon peel and oat foam, and vegetable pie with herbs from the Domaine d'Agerbol, an organic agricultural farm in Roquebrune-Cap-Martin.
"The pie is one of my favourites, and I don't even make it," reveals Manon. "My sous chef Laurène Barjhou makes it. It is very fine, technical, and it changes every day depending on the vegetables that are available. Sometimes we have zucchini, other days we have only onions or carrots. For decades, the habit has been to eat meat pie with meat sauce, but for me it is about keeping something very emblematic and classical, while adding a modern twist."
Apart from alpine lamb and guinea fowl, the menu at Elsa is predominantly seafood and vegetable-based. But even the most ardent meat lover will find contentment in the caramelised Mediterranean Sea Bass with wild chard, ridge butter sabayon and beetroot puree.
"This is my new way of working. I want to know where the produce comes from, why I am using it, and to give it more sense," says the chef. "Sometimes in fine dining, you are given a plate and told 'this is from the chef', but you don't know anything else about that dish. I want to speak to my guests through my food, about my team, the producers, everyone who contributes to that great experience."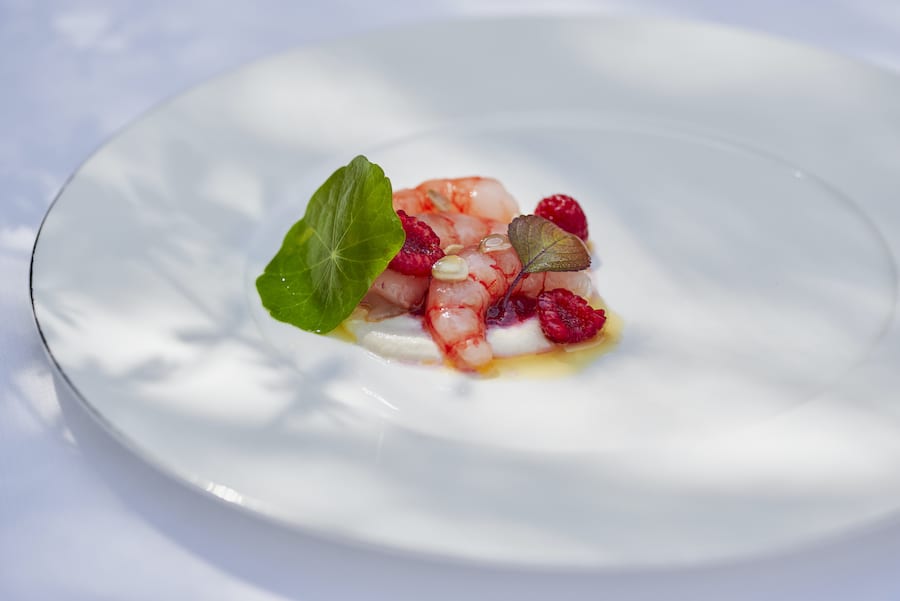 Manon's career began in the kitchens of Alexandre Couillon and then in Pascal Barbot's three-Michelin-starred restaurant. In 2015, she joined Blue Hill at Stone Barns, the "farm to fork" restaurant of Dan Barber situated north of Manhattan, where her passion for ecological cooking was triggered. She returned to Paris in 2016 and Eric Trochon, Meilleur Ouvrier de France, appointed her sous-chef of his Michelin-starred restaurant, Le Semilla. In 2018, at the age of just 27, Manon Fleury took over Le Mermoz in Paris and was acclaimed by critics.
While developing her passion for sustainable gastronomy, this award-winning chef also has the responsibility of maintaining the Michelin star that Elsa has held since 2014. But it is a challenge that she seems very confident of achieving.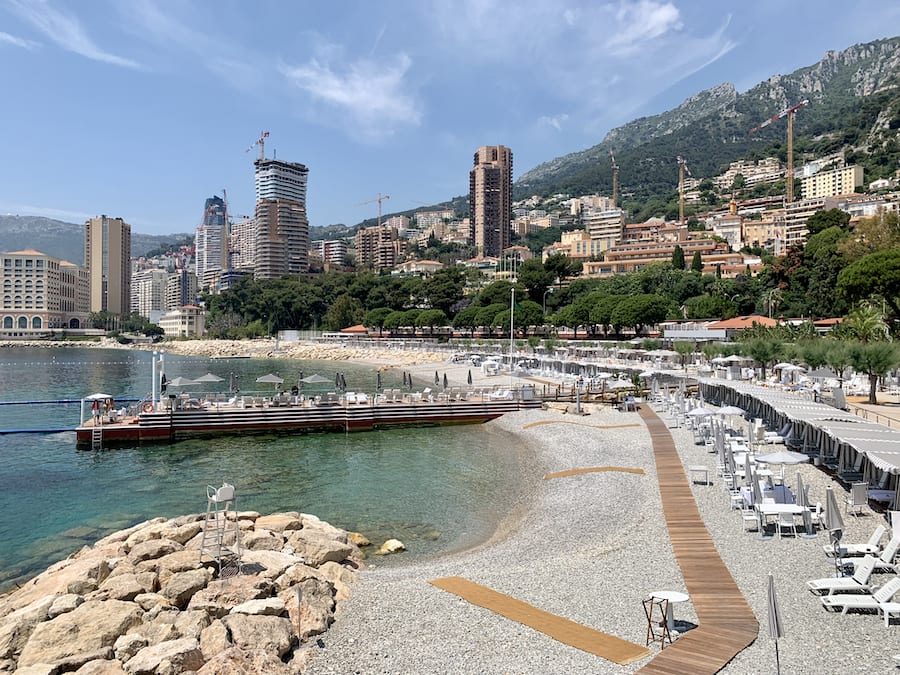 Meanwhile, guests at Elsa can now enjoy views of the new-look Monte-Carlo Beach, which – after two years in the making – has finally been returned to its 1930s glory.
Tonnes of earth and pebbles have been transported to the shoreline, giving beach goers easy access to the water and a new jetty to enjoy.
Elsa will remain open for the season until 3rd October.