Les Ballets de Monte-Carlo is celebrating the return of live shows with two summer highlights this July.
To kick off the start of the 2021 edition of 'L'Été Danse' (Summer of Dance), the troupe will perform two creations by Mimoza Koike and Julien Guérin, both members of the ballet, from 15th to 17th July. With the full support of Artistic Director Jean-Christophe Maillot, these two young talents will bring their own new ballets to life over the three nights. Koike's dance spectacle is called Tsunagu, a journey paying tribute to the people and places that shaped her artistic personality and the naturalism and poetry of her choreographic art with music by Iiia Osokin.
Also on the bill is Le temps du Tendre by Guérin with music by Vivaldi, who looks at love through the eyes of the 17th century approach to it. For Guérin, love is one of the "essential reasons for living. Love — true love shared — has always remained the most elusive and unintelligible of emotions. Without it, life is neither possible nor worth living. It is the driving force that moves us, empowers us, embraces us and sometimes even overpowers us. An overwhelming attachment to someone else, sublimated or incarnate."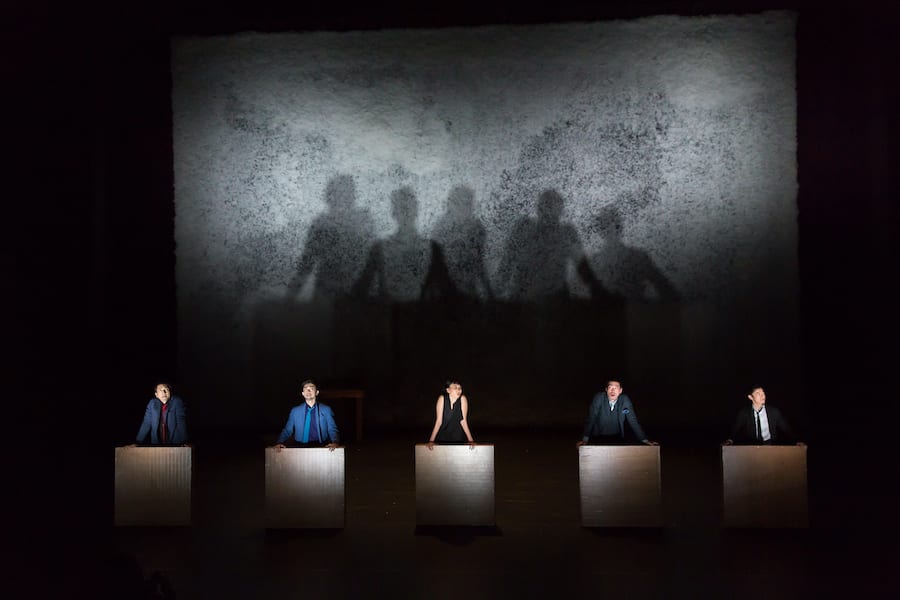 Next up, from 22nd to 24th July, the dancers will take audiences on a journey to the shores of the Mediterranean with two creations.
The first, In Memorium by Sidi Larbi Cherkaoui, a former winner of the Nijinsky Award for Emerging Choreographers at the Monaco Dance Forum, was created back in 2004 for the Ballets de Monte-Carlo. This haunting ballet asks audiences to remember those who are no longer with us and will be accompanied by A Filetta, a Corsican musical group who will add their voices to the dancer's moves.
This is described as "the presence of the dead persisting only through the memories they leave with the living. Some archaic rituals take the form of dances in honour of the dead. This bond between reality and memory is at the heart of In Memoriam."
The second piece will be Core Meu by Jean-Christophe Maillot, which combines the Apulian Tarantella with classical ballet, an unusual but evocative and joy-filled mix. Antonio Castrignano and Taranta Sounds will accompany the dance.
All shows will be performed at the Grimaldi Forum and all start at 7pm. For tickets and more info, visit the ballets website at www.balletsdemontecarlo.com
Top photo by Alice Blangero