To mark the official start of summer on 21st June, SBM launched its hugely successful 'Swing Monte-Carlo' with a programme that combines shows, unique events, ideas for day trips and experiences at SBM resorts.
This year's theme is 'Marvellous Gardens' and the second edition was launched on a beautiful summer's night around the Place du Casino on Monday. Boutiques on the Promenade Monte-Carlo, a stylish open-air shopping area, stayed open all hours for the occasion, while the Hôtel de Paris hosted a series of 'Escapes' including wine tasting from the hotel's cellars and massages by Thermes Marins Monte-Carlo.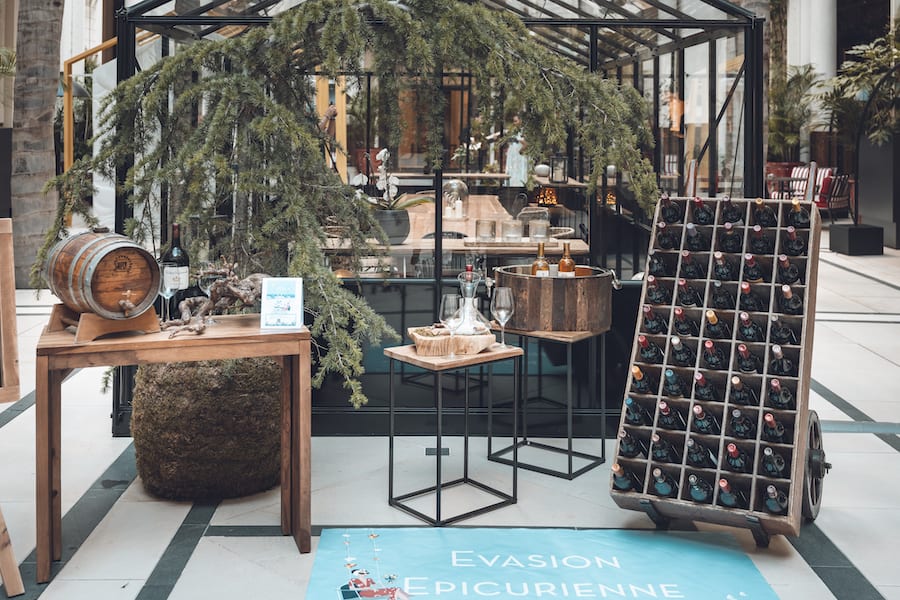 The highlights of Swing Monte-Carlo 2021 are the Festival of the Sea on 23rd June and the opening of Mada Lounge from the 24th, the summer pop-up venue of Mada One in Place du Casino gardens. Every Thursday until 28th August, Mada Lounge will offer musical nights from 4pm to 10.30pm in a chic Bohemian atmosphere amidst Place du Casino gardens and overlooking the legendary Casino de Monte-Carlo.
Meanwhile, the boutiques on Promenade Monte-Carlo are dressing up in ephemeral decorations for the 'Marvellous Gardens' theme, with shop windows and pop-up terraces sporting the colours of Swing Monte-Carlo.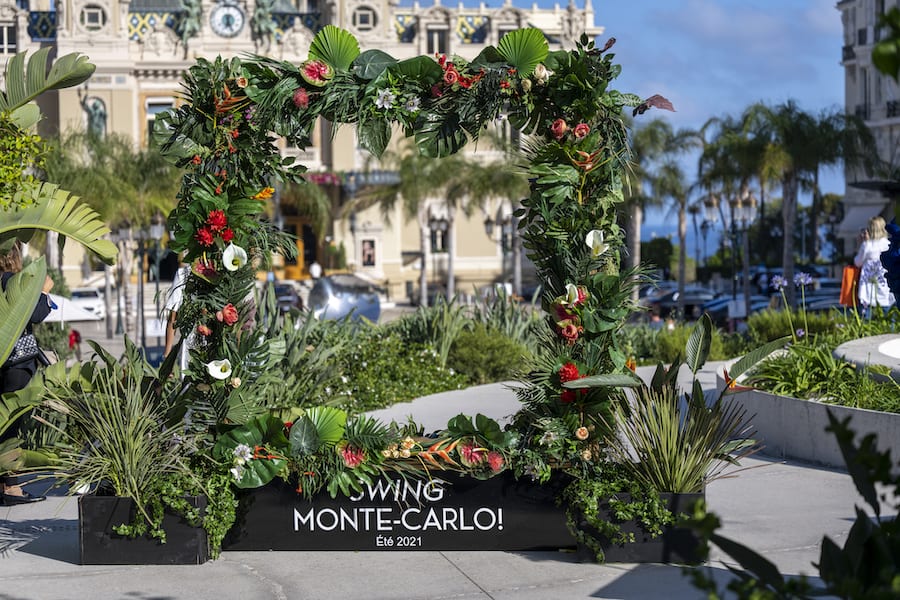 For those wishing to get away from it all, SBM is proposing "ways to escape" from breakfast to dinner around variousthemes. 'Gourmet' day, for example, starts with breakfast at the Café de Paris Monte-Carlo, the mythical brasserie and hub of Monegasque life for 150 years, followed by window shopping on Promenade Monte-Carlo, lunch at Elsa restaurant at Monte-Carlo Beach, and, to kick the night off, an aperitif at the Blue Gin bar at the Monte-Carlo Hotel & Resort. But a gourmet day wouldn't be complete without a dinner in Monaco's most prestigious restaurant, the three Michelin starred Le Louis XV – Alain Ducasse à l'Hôtel de Paris.
'Swing Monte-Carlo' was launched last summer after the first phase of the pandemic as a symbol of renewal and in reference to the hedonistic 'Swinging 60s' of London.
Photos by SBM