An Italian tv series raising awareness about violence against women has won the PeaceJam Special Jury Prize, an award supported by the GEMA Foundation and accepted by Lady Monika Bacardi.
The PeaceJam Special Jury Prize rewards the best tv series or documentary that embodies the Billion Acts Campaign and/or the spirit of the Nobel Peace Prize.
PeaceJam itself is a global youth organisation led by 14 Nobel Peace Laureates dedicated to growing and supporting a generation of future Nobel Peace Laureates who believe peace is possible.
"I am very honoured to get this award on behalf of the producers of this series Bella Da Morire, which speaks about domestic violence and tries to bring awareness to our society," said Lady Monika Bacardi, Co-Founder of AMBI Group and Iervolino Entertainement.
Bella Da Morire is an eight-episode television series that features award winning actress Cristina Capotondi, who plays the beautifully crafted role of Police Inspector Eva Cantini. The film takes on the topical issue of prejudice and violent crimes against women simply because of their gender.
The producers of the film thanked the PeaceJam Special Jury, saying: "We are truly honoured to receive this important award, particularly at times like these when all forms of violence against women are at the forefront."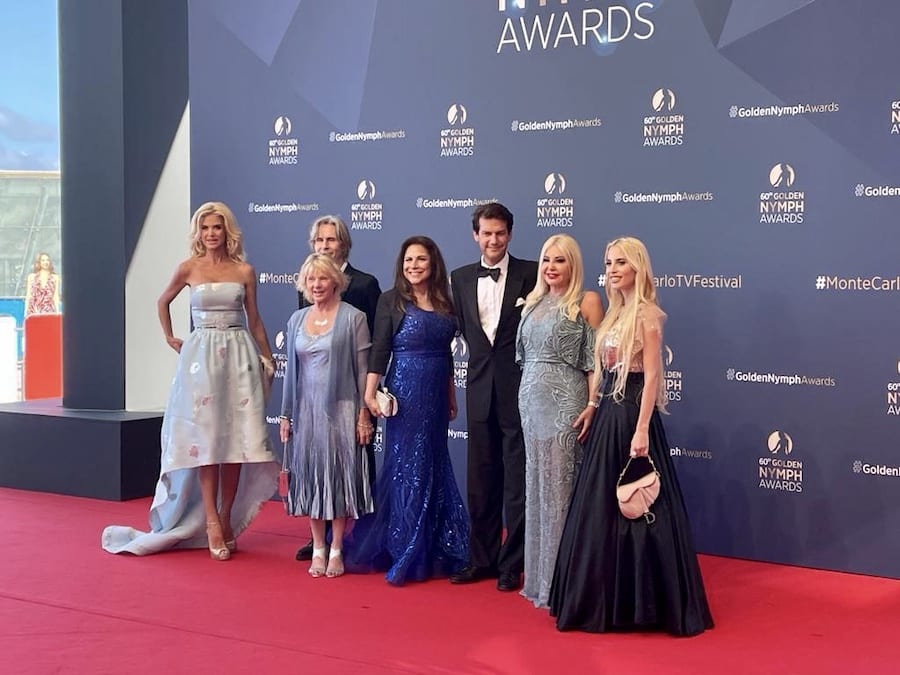 AS member of the PeaceJam Special Jury and sponsor of the award, Christian Moore, Founder of the Monaco-based GEMA Foundation and GEM TV, told Monaco Life: "GEMA and GEM naturally partnered with PeaceJam close to six months ago to collaborate on projects together and support the noble cause. We donated the award to support their involvement with the television festival and to bring to light not only the important subject of the film but also the good work that the foundation is doing. Our aim is to increase the ability of PeaceJam across the world to inspire youth and have a lasting change towards positive impact and sustainable goals being achieved."
GEMA (The Global Environment Movement Association) was created to raise global awareness of all environmental efforts by supporting media content for various platforms, while GEM (Global Environment Media) is the first tv and education platform dedicated to positive environmental solutions.
The PeaceJam Special Jury Award was presented by Victoria Silvstedt, who co-produced The Dalai Lama – Scientist, the sixth film in PeaceJam Production's award winning 'Nobel Legacy Film Series'.
READ ALSO: