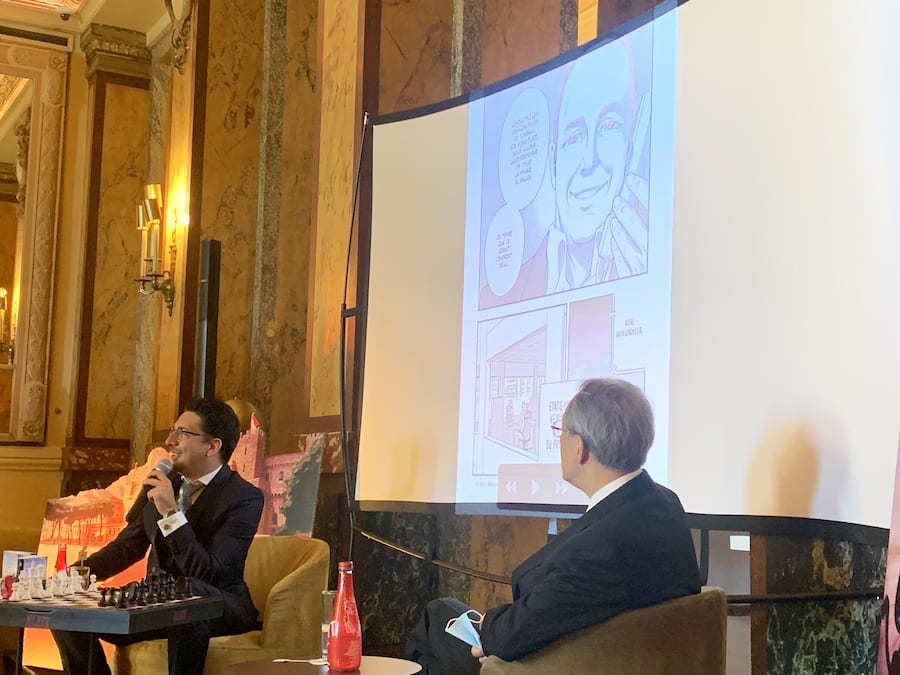 The fourth volume of 'Blitz', the chess manga created by Monaco-based Shibuya Productions, will be released this week featuring a special guest star in the form of Prince Albert II.
On Friday 25th June, manga fans will be treated to a new instalment of the Monaco-produced Blitz.
"From the moment Blitz took place in Monaco, it was obvious to me to have the most important person in the country in the manga," says Blitz creator and writer Cedric Biscay. "This volume four is really special because we have the honour to introduce an exceptional guest, Prince Albert. Moreover, he said yes right away, which is great!"
Whilst few specifics have been made public, the creators say the latest volume will show added depth and dimension to the main characters Tom, Harmony and Karl.
Shibuya Productions was founded by Cedric Biscay and Kostadin Yanev as an umbrella for production, development and creation of content for publishing, video game platforms, cinema, television.
When they launched Blitz in February 2020, it was in the hope that they could demystify the chess world and make it accessible and entertaining to people of all ages and backgrounds. In the latest story, there will be a "complete analysis of a game used in the book in order to help readers to understand the subtleties of the game".
The Blitz series, supervised by the greatest player of all time Garry Kasparov, has been a huge success, prompting more to follow. Biscay considers this project his baby, and offers for an anime adaption have been made, showing an appeal far outside of the local market.
The latest volume will feature the Prince's Palace on the back cover as well as the appearance of Monaco's Sovereign.
"If I'm allowed to continue and the readership is still there, we can come up with 25 Blitz books with all I have to add to the story," says Biscay.
Photo: Cedric Biscay at the press conference for the launch of Blitz volume 4
READ ALSO: