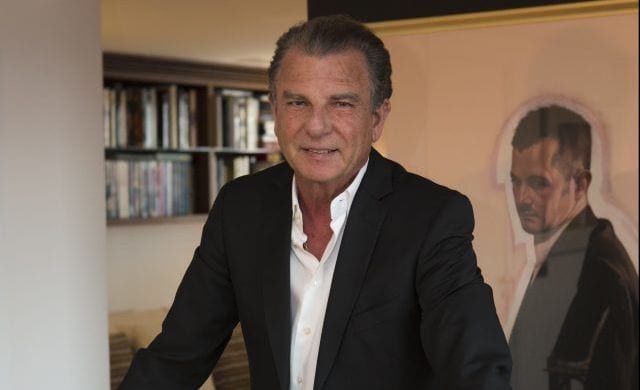 After 22 years in the position, Michel Dotta is stepping down as President of the Chambre Immobilière Monégasque, handing over the reins to Alain Vivalda.
It's the end of an era at the Monaco Real Estate Chamber as long-standing President Michel Dotta turns over the position to the professional association's current secretary general. Alain Vivalda's position will fall to current Treasurer Carol Millo, who will be replaced by Anne-Marie Monaco.
Michel Dotta, owner of successful local real estate agency Dotta Immobilier, has held the top spot since 1999 and has overseen many changes and the growth of the association.
In an interview with La Gazette de Monaco, he spoke of what he considers his most significant achievements, saying, "Basically, I think it was to have recognised the role of the Real Estate Chamber, which now has a place in Monaco, and to have succeeded in having it consulted both by the government and by the National Council on all matters. I think it can be said that we have 'professionalised' this profession. There were only 50 members in 1999 compared to 86 today … and 89 tomorrow."
Some of his notable accomplishments include being instrumental in passing a law that requires agents to prove professional aptitude, as well as to provide financial guarantees and hold civil liability insurance. The organisation also helped the government put a limit on the creation of agencies that are allowed to operate in the Principality.
Under Dotta's leadership, the organisation also did its part in fighting against money laundering and is currently in meetings with representatives from Moneyval, the permanent monitoring body of the Council of Europe entrusted with the task of assessing compliance with the principal international standards to counter money laundering and the financing of terrorism.
Dotta will tie up loose ends on commitments made until the end of 2021, then will step down completely, giving new members a chance to shine. He says he still has things he'd like to see accomplished but will leave those to the next generation. Amongst them, he would like to "on the one hand, encourage non-members to apply in order to give the real estate board an even larger audience and to lead to a more general control of the activity, in particular at the level of bank guarantees. On the other hand, to curb the creation of new agencies by asking the government to strengthen admission conditions but also to remove dormant licenses that risk being transferred for effective creation."
What will this busy man do after he retires his position? "I'm happy to quit," he told Monaco Matin, then added happily, "I've worked a lot and I have the feeling that I did the job well. It will also be time to play a little more golf."