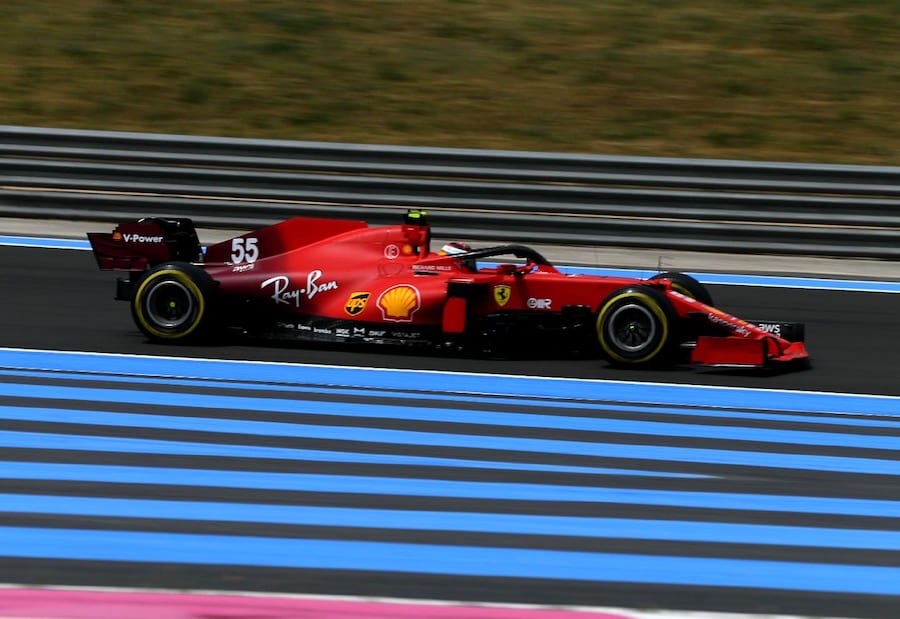 Despite one extra pit-stop over Lewis Hamilton, Red Bull's Max Verstappen has taken out the French GP, extending his championship lead.
It was another nail-biting F1 duel at the French Grand Prix on Sunday as Verstappen superbly passed his title rival on the penultimate lap of the Paul Ricard race to take out the win.
With the Red Bull and Mercedes cars evenly matched on track, Verstappen used his fresh tyres after his second stop to charge up behind a one-stopping Hamilton in the closing stages and pounced on his prey on Lap 52 of 53.
Pole-starting Verstappen had lost his lead after a mistake into the first chicane, and Hamilton did the same after a Red Bull undercut – but the end result sees Verstappen holding a 12-point title lead over the seven-world champion.
It also means Red Bull have won three races in a row for the first time since 2013.
"We had to work hard for it, but very rewarding," said Verstappen, who also passed Valtteri Bottas on his way to catching Hamilton.
Valtteri Bottas ended up a disgruntled fourth behind Perez, having complained to Mercedes that he was ignored when he advised them to switch to a two-stop, as Red Bull did with Verstappen.
Behind the leading four, a superb day for McLaren saw Lando Norris finish a fine fifth, ahead of team mate Daniel Ricciardo, who enjoyed arguably his best race of the year to take sixth.
It was a tough race for Scuderia Ferrari, with Carlos Sainz finishing in 11th place and Charles Leclerc 16th.
According to the team, "Both drivers were affected by particularly high tyre degradation, which made itself felt from lap 10. The team tried two different strategies, putting Charles on a two-stopper, while Carlos only pitted once. However, neither SF21 made it into the points."
Next up on the F1 calendar is the Austrian Grand Prix from 25th to 27th June.
Photo: Scuderia Ferrari Press Centre