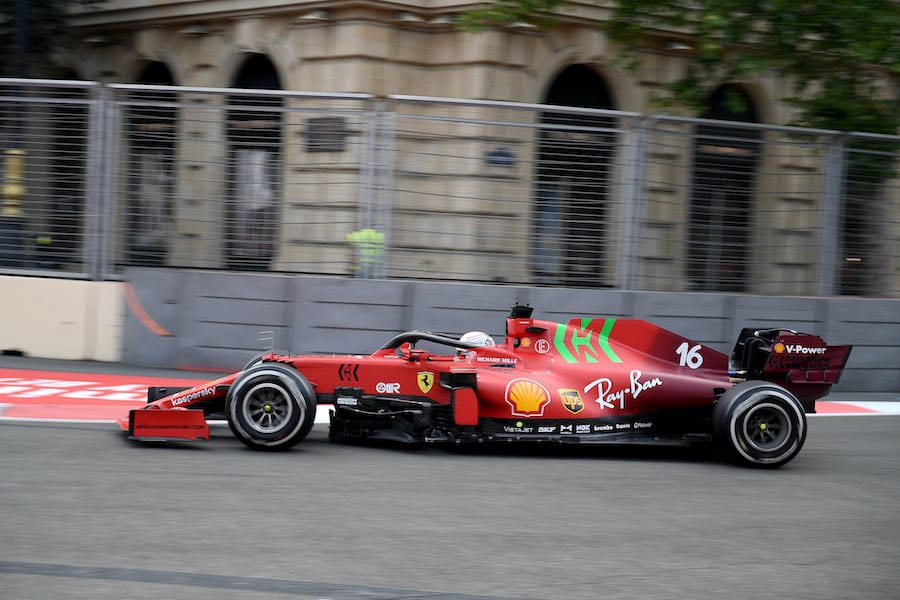 Monaco's Charles Leclerc came fourth in a hugely dramatic Azerbaijan Grand Prix that saw Max Verstappen crash out from the lead with just five laps to go.
Leclerc set the fastest time on Saturday with the help of a slipstream from Hamilton and a red flag on the final run, securing the Ferrari driver his second successive pole.
But as Leclerc led away from pole on Sunday, he was passed for the lead by Lewis Hamilton, then Verstappen swept by the Ferrari man on Lap 7.
Verstappen took the lead after a crucial sequence of pit stops, and the Dutchman seemed to have victory in the bag, even mastering a Safety Car restart after Lance Stroll's left-rear tyre gave way on the pit straight pitching him heavily into the wall.
Then Verstappen spun on Lap 47 and crashed after an apparent tyre issue of his own. Unhurt, but shaken, his crash triggered the Safety Car again, which turned into a red flag that suspended the race on Lap 48. The race resumed with a standing start 35 minutes later on Lap 50, giving two laps of flat-out action, the field all having switched tyres during the stoppage.
In the end Sergio Perez took out the win, Sebastian Vettel came in second and Pierre Gasly – having held off a charging Leclerc in the final laps – took the final podium place.
Charles Leclerc finished fourth, and Lewis Hamilton finished 15th after a shocking late-lock-up.
The World Championship will be back on track in a fortnight's time with the French Grand Prix at the Le Castellet circuit.
Photo: Scuderia Ferrari Press Office