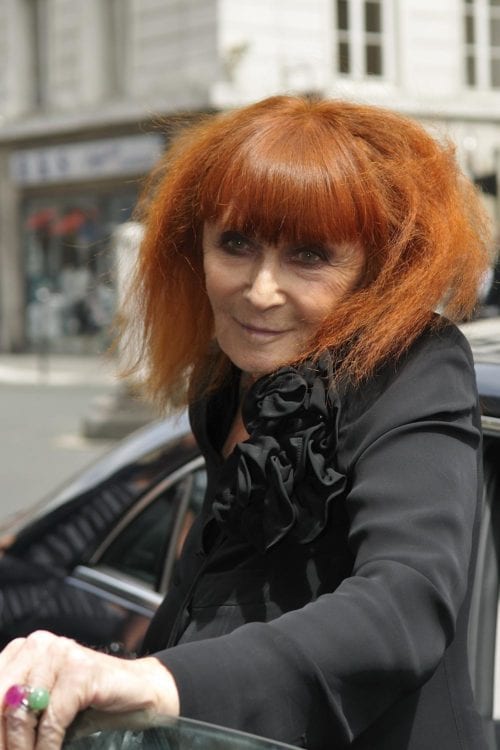 French fashion designer Sonia Rykiel has died at the age of 86, it was announced on Thursday. Rykiel, nicknamed the Queen of Knitwear, had been suffering from Parkinson's disease for some time before her death.
Nathalie Rykiel, managing and artistic director of the Sonia Rykiel fashion label, said, "My mother died at 05:00 this morning at her home in Paris from the effects of Parkinson's."
French President François Hollande praised her as "a pioneer". He said Rykiel, whose relaxed striped knitwear was seen as a shift away from more formal suits, had "offered women freedom of movement".
Rykiel was born Sonia Flis in Paris in May 1930, to a French father and Romanian mother. She started her career as a window dresser in 1948, with her first foray into design being when she knitted herself maternity dresses after marrying Sam Rykiel, the owner of a Paris boutique.
Rykiel made her breakthrough in 1962 with the so-called poor boy sweater, which had long sleeves and a fitted shape. Elle magazine then featured teenage pop star Françoise Hardy wearing a red and pink striped Rykiel sweater on its cover in December 1963. Brigitte Bardot was later photographed in a Rykiel creation, with Audrey Hepburn among her other famous fans.
Rykiel opened her first ready-to-wear store on Paris's Left Bank in 1968 and her fashion empire went on to include menswear, children's clothing, accessories and perfumes, the BBC reports.
During her career Rykiel developed new techniques like inside-out stitching and no-hem finishings, with other star pieces including embroidered knitted tops and rhinestone-studded berets. Rykiel wrote several novels and also featured in 1994 film Pret-a-Porter, Robert Altman's satirical take on the fashion industry.
In a 2005 interview, she said she had been plagued by doubt in her early career. "When I started in fashion, for the first 10 years, I said to myself every day, 'I'm going to quit tomorrow,'" she told Le Nouvel Observateur. "People are going to figure out that I don't know anything. I always thought I'd be discredited in the end."