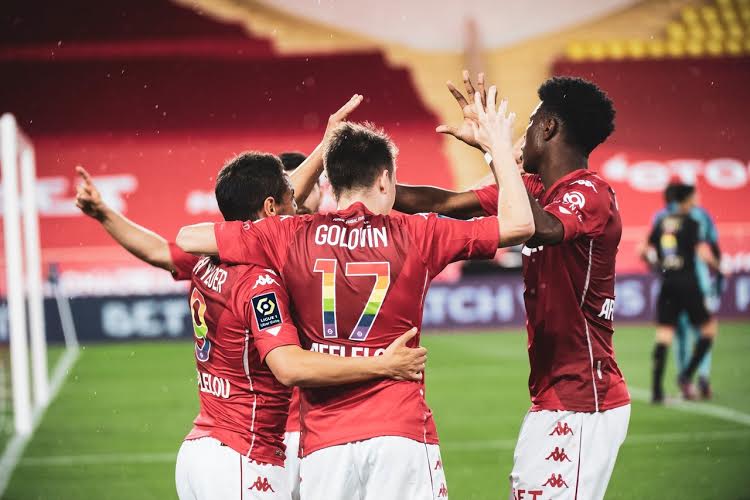 The AS Monaco charity auction selling jerseys worn by the players during their stellar 2020-21 season has raised nearly €20,000 for local amateur football clubs.
On 18th May, players for the Red and Whites offered up some 15 jerseys to go under the hammer for a good cause. The end result of the auction showed sales equalling €19,220, all destined for amateur football clubs in the region.
Organised in conjunction with the Mediterranean Football League, the sale included jerseys worn by the stars of AS Monaco, including Kevin Volland and Djibril Sidibé. Tunics donated by Aleksandr Golovin and Cesc Fabregas were the biggest hits, raising €2,800 each.
"We are very happy to have been able to organise this operation for the benefit of
amateur clubs in the region," said Oleg Pertov, Vice-Chairman and CEO of the team. "The health crisis has impacted many of them. AS Monaco wanted to give them its support and all its commitment, and that is what we have done through this auction. I would like to thank all the participants for their valuable contribution, well done to all the winners!"
The jerseys were worn by the team members during the winning game against Stade Rennais and are now considered collector's items as they introduced the team's new brand, Rise. Risk. Repeat.
"On behalf of Mediterranean football, I would like to sincerely and from the bottom of my heart thank AS Monaco for this initiative of incredible symbolic strength, consisting of donating to the umbrella body of Mediterranean football the proceeds of the auction of the club's collector jerseys which will be allocated to the full payment by the authority of the registration fees of the amateur clubs of the territory to the 2021/2022 edition of the Coupe de France, of the Gambardella Cup, of the Women's French Cup, which are the FFF's own competitions," said Eric Borghini, President of the Mediterranean Football League. "AS Monaco, 2021 finalist in the Coupe de France, third in the last Championship and pride of French football, through this very fine action demonstrates its commitment to its regional League and to amateur clubs in our region."