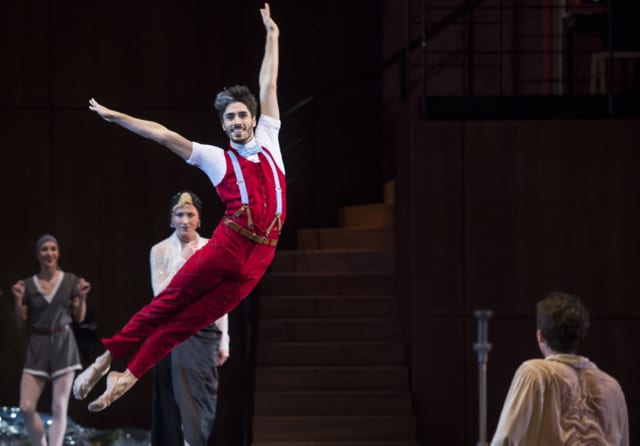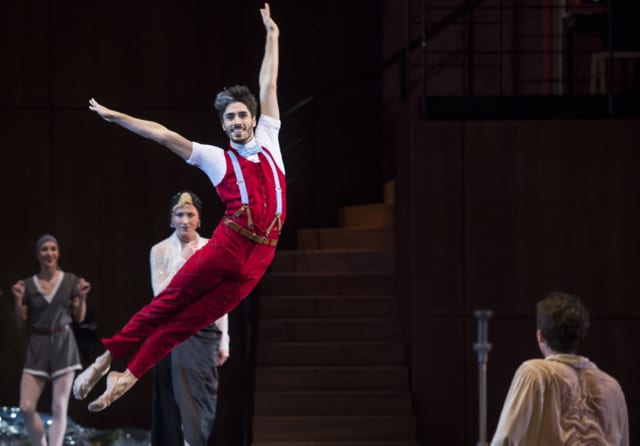 Canada celebrates its 150th birthday this year. Our Q&A series on Monaco's Canadian community continues with Stephan Bourgond,

Principal Dancer with Les Ballets de Monte-Carlo
ML: Can you share some details about where you are from in Canada?
SB: I was born in the town of Sault Ste Marie, Ontario, located some 700 kilometres northwest of Toronto, on the St Marys River in the district of Algoma. If I remember correctly, the population is about 75,000 people. Sault Ste Marie has a twin city "across the river" in Michigan, in the US, also called Sault Ste Marie. The "twin Soos" are both very cute little towns, embracing each other as neighbours with a long bridge that connects them. Being from Northern Ontario, one of the most beautiful things about my town is the surrounding nature and how dramatically it changes with the seasons! The colours in autumn are so rich, and I have never seen such a brilliant display in all of my travels. ML: Do you visit home often? What do you miss about Canada?
SB: I try to get home every two years during the summer to visit my family, fill up on my Nonna's cooking, and enjoy the quiet and simple life. There are a lot of silly little familiar things I miss from Canada. Really good maple syrup, to start! I miss how friendly everyone is – Canadians are always smiling and happy to see you. Then there are the bonfires in the backyard, and S'mores. I also miss barbecues with my huge family, seeing a black bear crossing the road and building forts made out of snow.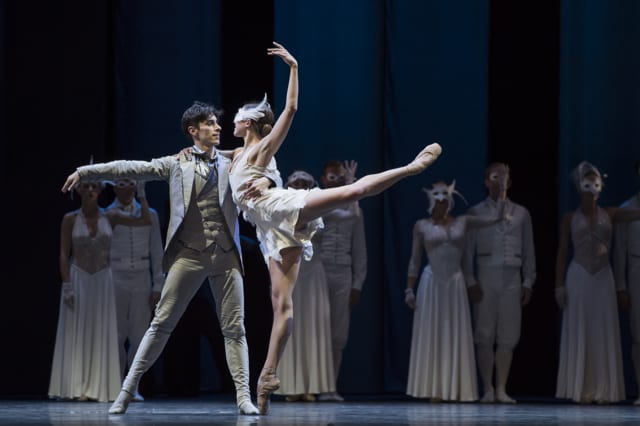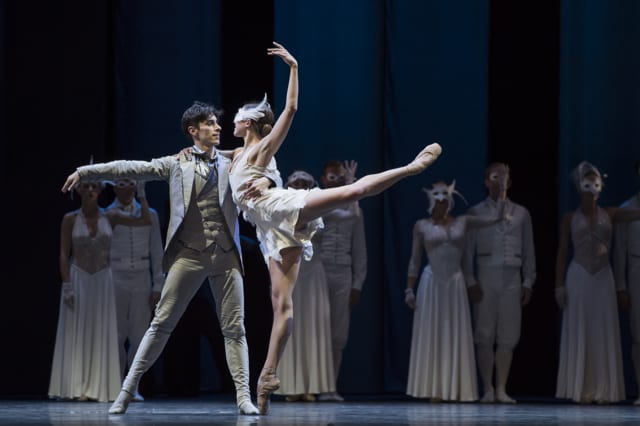 ML: Were you always attracted to the ballet?
SB: I started dancing around the age of seven at Kiana School of Dance, a local studio. I loved moving to the music, putting on costumes, and being able to occasionally travel to competitions. I started out just doing jazz and eventually was told that if I wanted to continue, it was important to do ballet as well. I agreed and one year later was encouraged to audition for Canada's National Ballet School in Toronto at the age of 10. I was accepted into the summer program, reassessed, and then accepted to become a full-time student.
I loved being in a big city, surrounded by others that liked the same thing I did, and the fact that on weekends we got to go to the zoo and the amusement park! Well, when the actual school year came around we never had time for animals or rollercoasters, but for seven years I stuck around, slowly realising that the thing that I enjoyed most could actually become a career. ML: You've been with Les Ballets de Monte-Carlo for ten years now. How did that come about?
SB: After graduating from the National Ballet School I went to Hamburg, Germany. While in Canada, I worked on a short ballet that was choreographed by the Director of the Hamburg Ballet, John Neumeier, who came to coach us. It was an experience that filled me with so much energy and joy and hunger for more that I felt like I had to pack my things and move to Germany. I spent a year in the final class of the Hamburg Ballet School, working closely with the company and getting some finishing touches from their pre-professional program. I stayed with the company for the following two years, but slowly realised that the Hamburg Ballet, as much as I admired the work and the dancers, wasn't exactly the right place for me. One evening, as I spoke with a friend of mine about "what else is out there", he mentioned a company in the South of France that he has always wanted to work for. I was curious and started doing my research. Les Ballets de Monte-Carlo looked like an extraordinary place. Not only were there palm trees and a Prince and Princesses, but the work was dynamic and different and exciting. I was hooked! I flew over for an audition, got the job, and have loved growing up surrounded by such inspiring people (and palm trees!). ML: You are the Principal Dancer. What does this mean for you professionally?
SB: When we start out in ballet companies it's usually as a member of the Corps de Ballet. These are the dancers who mostly dance together as a group. It's how we start getting in our stage experience, learning how to work with others, and continue to fine-tune our technique and artistry. As those things develop, some people are chosen to take on a little more responsibility and could be promoted to Soloist. After that, the next step up is becoming a Principal Dancer. Typically taking on the lead roles and carrying a lot of responsibility throughout a ballet, a Principal can often do a range of styles, and is a dancer who inspires choreographers to create. A Principal is also someone that reflects what it means to be disciplined, hard working, and willing to continually challenge themselves to grow and develop.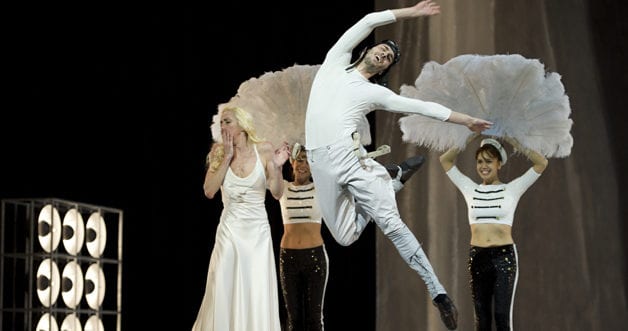 ML: How much do you rehearse daily?
SB: Our day usually starts with an hour and a half of training from 10:30 am to noon. Then we rehearse from 12:15 am to 6:30 pm with an hour for lunch, and a 15-minute break in the afternoon. It's very intense work, and depending on the ballet(s) we are working on, my days may be full or I might just have one- or two-hour long rehearsals. ML: How do you take care of yourself outside of rehearsal hours?
SB: If my days aren't packed, I try to get to the gym three times a week for some weightlifting and muscle building. It's a nice way to stay physical and get into shape that is different from ballet. I also love cooking and discovering new recipes and ways to help my body and spirit be happy. I say spirit as well because sometimes biting into a homemade vanilla cupcake with buttercream icing may not be the best thing for the body, but it sure does make the heart smile! ML: With such a physically demanding schedule, do you struggle with injuries?
SB: When I was in school I had a lot of injuries. While it sounds dramatic, it was actually one of the best things that could have happened. As I was injured so often, I spent a lot of time working with physical therapists and osteopaths learning about why injuries happen and how to prevent them. It's amazing how your body can warn you of so many things before they happen if you just learn to listen to it. This helped me as a professional to know when little alarms were going off in my body telling me to stop and analyse what it was that my body needed. ML: Do you self-evaluate after each performance? Are you hard on yourself?
SB: All dancers are hard on themselves, it's the thing that pushes us to want to do better. I definitely reflect of my performance after the curtain goes down as I'm taking off my makeup or standing in a hot shower to relax my muscles. I usually try to make sure I think about the things I can improve on, but also think about something that I felt I achieved. Finding a balance is important because being constantly critical is not productive.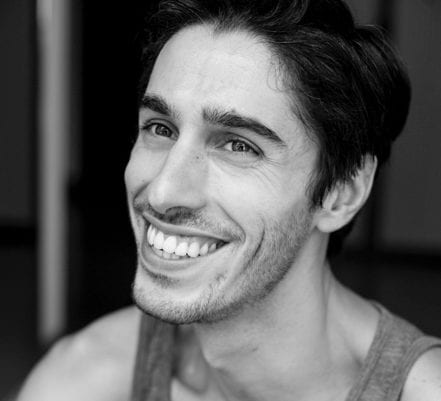 ML: What's the best part of life as a dancer?
SB: I love that Les Ballets de Monte-Carlo is a company that travels around the world, sharing our passion with people from so many different places and cultures. No matter what language is spoken, wherever we are, we know that when that curtain goes up, our work and passion and love for this art form will communicate with the audience. The hardest part is being able to come to work everyday and be generous physically and emotionally. Just like anyone else, there are days I wake up feeling drained and tired and don't want to go to work. On those days, I always remember my teachers telling me that pushing through moments like that are the times when you learn the most. ML: What's your favourite hangout in Monaco to meet with friends?
SB: When a group of us are feeling like grabbing something to eat or drink we often head to Le Marché de la Condamine. There's something for everyone and we love the relaxed atmosphere. The occasional night out at Jimmyz can be a lot of fun … ML: What's one thing you've always wanted to do in Monaco but haven't found the time?
SB: I still have yet to visit the Jardin Exotique and particularly the caves hidden below. I'd also love to spoil myself someday with a helicopter ride to the airport! ML: Are Monaco and Canada similar in any way?
SB: I think the thing that's most comparable is the diversity that can be found in both these countries. While the scale is very different, I love that in Monaco I have a group of friends that come from all over the world – within my colleagues to my circle of friends outside of work. ML: Do you socialise with fellow Canadians?
SB: I do have a few Canadian friends around Monaco and their friendships are ones I value a lot. It's exciting to meet all the fascinating people that live in Monaco, but when I get together with a Canadian, there's something deeper that connects us, and I like that bit of magic. ML: What does it mean to you to be Canadian?
SB: Being Canadian means so many things to me. It means being caring, and open, and willing to embrace something new and different. It means being curious and understanding. It means smiling, and hugging, and saying "eh" once in a while. ML: Why are Canadians unique?
SB: Canadians have openness in their hearts that can be spotted from a mile away. It's reflected in their faces and their eyes, and warms everyone in their path. Article first published February 5, 2017. Photos courtesy of Les Ballets de Monte-Carlo/Alice Blangero.
READ ALSO: Canada 150: A Monaco Life Original Series, Valerie Chiasson
READ ALSO: Canada 150: A Monaco Life Original Series, France Shapiro
READ ALSO: Canada 150: A Monaco Life Original Series, Dr Gervais Dionne