German design studio LenzWerk has opened a showroom in Monaco, giving visitors a glimpse at high-end living spaces created using German design brands and stunning art.
The new showroom for Lenzwerk Monaco at the Villa Nuvola is a tribute to exclusivity and style, offering potential customers the chance to wander through a shop that is set up to look like a private residence, making it both inspirational and aspirational.
Spread over 800 square metres and six levels, the entire showroom is up for sale. Highlights include a hand-knotted Jan Kath rug from the 'Erased Heritage' series, Occhio lamps and living spaces designed by Walter Knoll, as well as items from brands such as Miele, WMF, Loewe, Dornbracht and select pieces from Lenzwerk's own collections.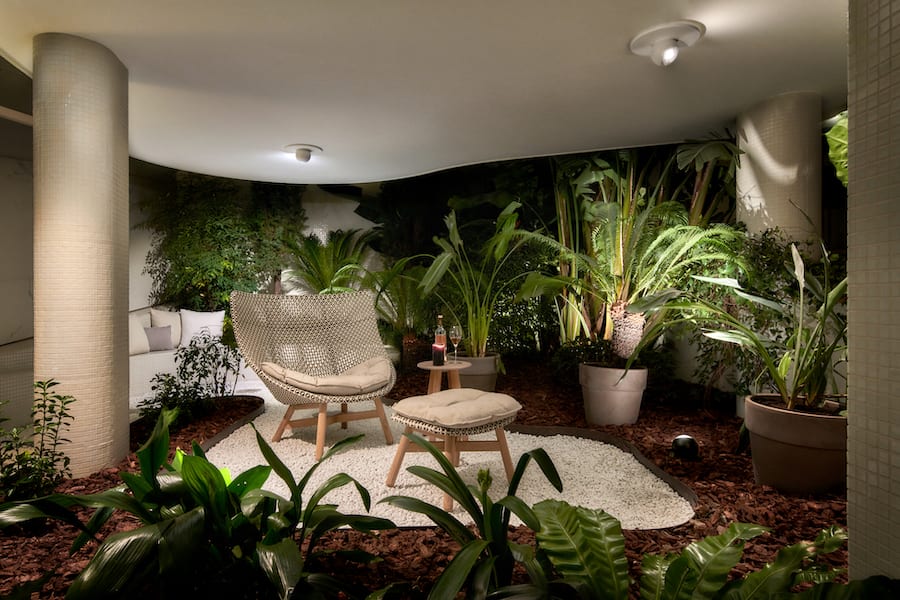 Open to all who have an appointment, the displays offer "holistic interior concepts", giving visitors a whole picture of what their homes could be. They offer simple advice or more comprehensive interior concept mock-ups for apartments of all sizes, villas and even yachts.
In addition to the furniture and objects, the König Galerie Berlin has filled the space with works by sought-after contemporary artists such as Katharina Grosse, Jorinde Voigt, Anselm Reyle and Jeppe Hein as well as sculptures by Alicja Kwade.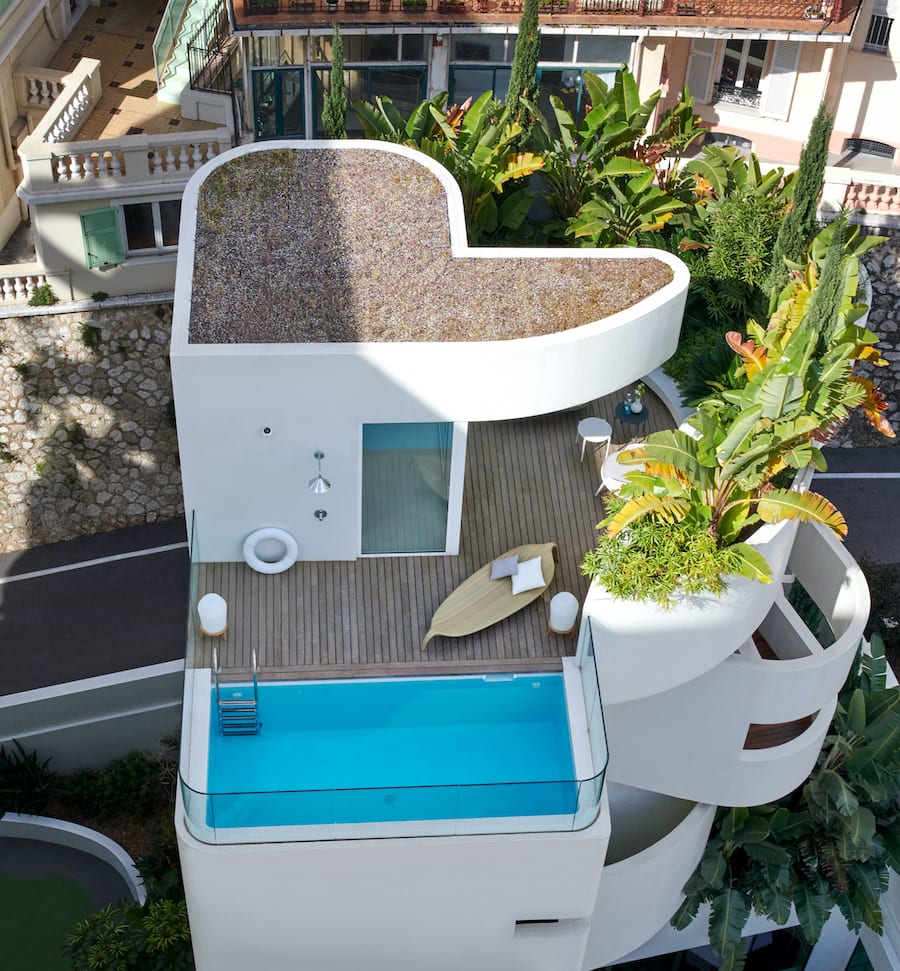 Villa Nuvola is a stand-alone created as part of the 'Le Stella' complex done by architect Jean-Pierre Lott, who has altered the Monegasque skyline with his distinctive works over the years. The elegant curves and mosaic tiling on the outside are a reflection to the tasteful and stylish interior, which mirrors the curves in the voluptuous spiral staircases that link each floor to the next.
The Lenzwerks philosophy of "think holistically, plan economically and execute with high quality" is on full display at the location, giving Monaco shoppers and design addicts one more place to go for wonderful ideas and new acquisitions.
Click on the gallery below for more pictures…
Photos by LenzWerk