Q&A with Darrell Hall of Monaco-based YACHTZOO, and all you need to know about berths and charters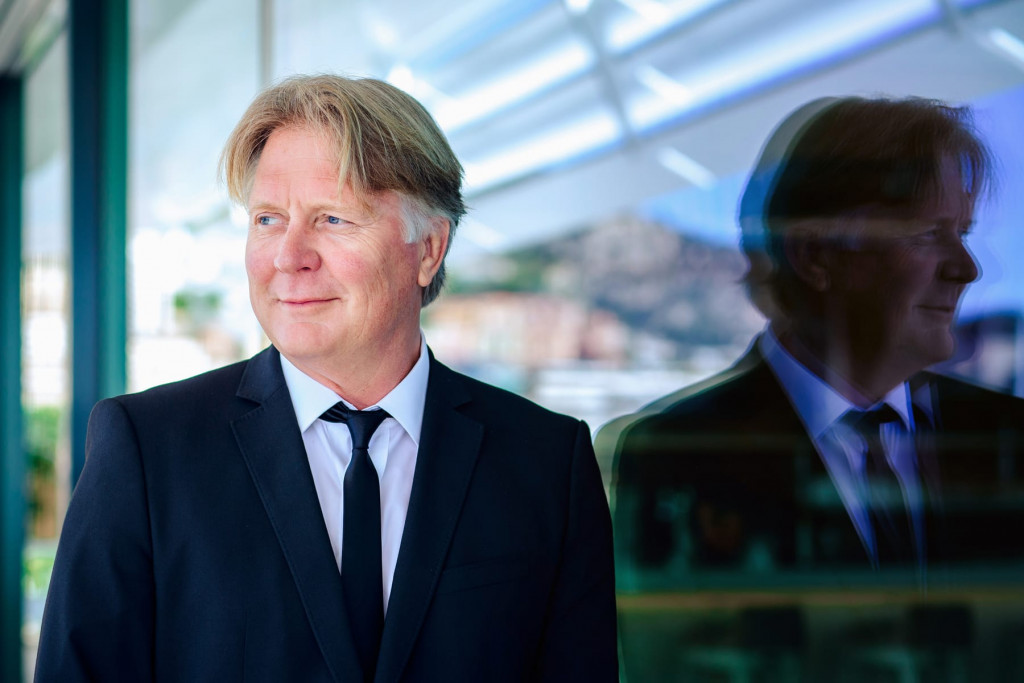 ML: Tell us about your background in the industry. DH: I have worked in yachting for 32 years, having started as a deckhand in 1984 and working my way up to being a captain on board both sailing yachts and motor yachts. My time working on yachts has helped me to better understand how yacht owners like to use their vessels, and it gives me practical and technical knowledge of yacht operations. ML: You co-founded YACHTZOO nearly a decade ago. What exactly is a luxury yacht brokerage company?
DH: YACHTZOO was set up in 2007 by my three partners and me, all very experienced yacht and charter brokers. We share a philosophy of providing clients with the very best service possible, whether they are chartering or looking to build a completely custom yacht. YACHTZOO has offices in the world's biggest and most important superyacht hubs, in Monaco and Fort Lauderdale. We now employ 22 staff – including 17 in Monaco – and provide a full range of services, including yacht sales and purchase, new construction, charter retail and management, yacht management, and purchase and sales of yacht berths. ML: What advantages does having your head office in Monaco give YACHTZOO over global yacht companies with an office in Monaco? Log in to your Premium account to read the full interview.
[ihc-hide-content ihc_mb_type="show" ihc_mb_who="2″ ihc_mb_template="" ] DH: Monaco has the highest concentration of wealthy people in the world, having once again this year ranked top global city for millionaires-per-head. Yachting is obviously a passion and lifestyle that requires significant means, so Monaco is, therefore, logically the yachting epicentre in Europe, and arguably the world. The high-end Yacht Club de Monaco and protected harbour also make this a great spot in which to base your yacht. Being based here allows YACHTZOO to easily and discreetly work closely with many of our clients, whether they live here or are visiting for business – not to mention cruising the spectacular waters on their yachts. From a business perspective for YACHTZOO, the concentration of both yachting clients as well as related companies – brokers, designers and a vast range of service providers – makes it the place to be as a company in yachting. ML: You mentioned the sale of yacht berths, something a future yacht owner must tally into the financial equation. Do you have to buy a berth or can you rent one?
DH: It is not a requirement for every yacht to have a home berth and in fact the majority of 40m+ yachts tend to rent them. There are three main advantages to buying a berth. In terms of security, with the increasing number of 70m+ yachts being launched and the limited number of superyacht berths available, demand will soon outstrip supply, especially in the sought-after ports and luxury marinas of the Mediterranean. Owning a home berth gives you peace of mind in having a berth readily available. Then you need to consider longevity. A home berth helps to increase crew longevity. This continuity improves the owner and charterer experience onboard by having a happier, more efficient and more knowledgeable crew. Finally, savings. Compared to a monthly basis, a long-term lease is cheaper than renting. When the berth is not in use, rental income can offset or even cover the costs on the yacht's berth rentals in other marinas. This is normally handled by the marina for a fee, ranging from 10% to 25%.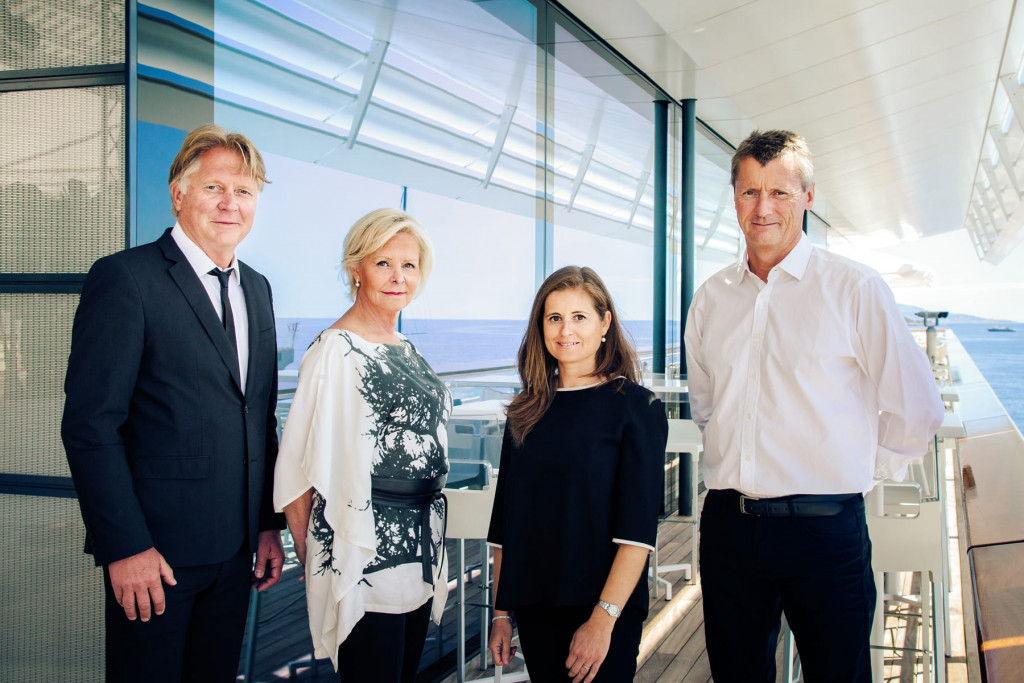 ML: What amenities are included in the purchase of a berth?
DH: You can expect the essentials like shore power, water and grey/black water removal. Internet access, crew facilities, parking, storage and concierge services should be included. ML: How do regulations and taxes affect where you choose your berth?
DH: The berth in a homeport should be a practical base for the superyacht and its owner. An owner may choose according to proximity to their other homes, to crew and owner facilities in a marina, or whether it is close to areas that charterers/guests would like to cruise. There are many places that have seen the benefit to local businesses and the overall economy by encouraging yachts to choose a homeport with them. Some, such as Porto Montenegro and OneOcean Port Vell in Spain, are able to offer fiscal benefits in VAT and tax, others such as Italy's Marina di Stabia and Marina di Loano are able to provide a convenient location for charter and cruising, without the higher price tags of more crowded marinas in traditional "hotspots". Wherever is best to be is based on a yacht owner's particular situation, and this is where the knowledge and experience of a professional yacht brokerage such as YACHTZOO will be able to help. ML: How does one go about getting a berth on the Riviera?
DH: There is a range of options and although many of the marinas on the French/Monegasque Rivieras are generally full with waiting lists, we are dialled into the network of people buying and selling the berths – as well as the marinas themselves. This is important for clients who would like to be able to access rare opportunities such as buying a berth on the Riviera. It's also worth considering other options such as Marina di Loano, which is based just a few hours' cruising from Monaco. This modern marina has all the facilities that the crew will need to maintain your yacht, as well as a number of enticing advantages for owners such as a superb restaurant and yacht club. ML: Let's talk about chartering. How does an owner go about chartering his/her yacht?
DH: The first thing to do is approach a team of professional charter managers that is connected to an excellent network of retail brokers, who will introduce their clients to your yacht. The charter managers should work with you to outline expectations for your own use of the yacht, as well as what you would like to achieve in chartering it out. Once you have worked through this together, you will sign a central listing agreement. They will then market your yacht worldwide, both via in-house charter brokers and through all other professional charter brokerage companies. Our YACHTZOO charter management team is based out of Monaco and Fort Lauderdale, in the two biggest yachting centres in the world, so they are brilliantly placed to market clients' charter yachts. ML: What are the pros and cons of chartering your yacht?
DH: The major benefit is that you can offset the operational costs of owning a yacht through the income you receive from the charters. If your yacht charters well, this can also be very attractive to potential buyers if you ever choose to sell and upgrade. It may mean that the yacht is perhaps less available to you at any possible moment, if there is a charter onboard. But with good communication and a great charter management team, you can be sure to have access to your yacht when you want it. ML: How do you determine the cost of chartering your boat and is this taxable revenue?
DH: This is highly complex and will vary on a case-by-case basis. It is best to discuss your particular situation with a professional and experienced charter management team. ML: Sounds like you wear a lot of hats at YACHTZOO. What do you love about your job?
DH: I don't consider it a job, as it is a lifestyle and my passion! We turn dreams into reality. ML: Best yachting-related app or gadget?
DH: Yatco and Marine Traffic. Article first published September 23, 2016. READ MORE: Monaco Yacht Show Series Original: Irina Peterson
READ MORE: Monaco Yacht Show Series Original: Thomas Hill
READ MORE: Monaco Yacht Show Series Original: Lidia Bersani
READ MORE: Monaco Yacht Show Series Original: Carey Secrett
READ MORE: Monaco Yacht Show Series Original:Sylvester S Marinov
READ MORE: A Monaco Yacht Show Series Original: Roberto Giorgi [/ihc-hide-content]